Via the ABC:
One of the Morrison Government's most senior figures has taken a direct swipe at Beijing, accusing the Chinese Communist Party of behaving in ways that are "inconsistent" with Australian values.

The Home Affairs Minster also criticised China's Belt and Road Initiative and defended a ban on using Huawei to help build Australia's 5G network.

Home Affairs Minister Peter Dutton warned Australia would "call out" foreign interference in universities, as well as cyber hacks and theft of intellectual property (IP), insisting it was the right thing to do.

It represents some of the strongest language yet from a Federal Government minister on the threat posed by China.

"Our issue is not with the Chinese people, not with the amazing Chinese diaspora community we have here in Australia, my issue is with the Communist Party of China and their policies to the extent that they're inconsistent with our own values," Mr Dutton said.Mr Dutton said many government officials, top bureaucrats and intelligence experts shared his concerns.

"We have a very important trading relationship with China but we won't allow university students to be unduly influenced," he said.

"We won't allow theft of intellectual property and we won't allow our government bodies or our non-government bodies to be hacked into."

American officials also worry that Australia's economic dependence compromises its ability to stand up to China. And new polling shows many Australians feel the same, write Simon Jackman and Elliott Brennan.

He declared the Federal Government would call out state actors when it was in the national interest.

However, last month Prime Minister Scott Morrison declined to confirm if China was behind a cyber attack on Canberra's Parliament House ahead of the May election, after reports emerged intelligence officials had concluded that was the case.

The Federal Government has been more proactive in tackling foreign influence on university campuses, recently creating a taskforce to investigate it.

"We want university campuses to be free, we want them to be liberal in their thoughts, we want young minds to be able to compete against each other but we don't want interference in that space, we don't want theft of IP in our country," Mr Dutton said.

"I think the warnings should be heeded.

"In a democracy like ours, we encourage freedom of speech, freedom of expression, thought, et cetera.

"And if that is being impinged, if people are operating outside of the law, then whether they are from China or from any other country, we have a right to call that out."

China hit back at the criticism, describing Mr Dutton's comments as a "malicious slur".

"We categorically reject Mr Dutton's irrational accusations against China, which are shocking and baseless," the Chinese embassy said in a statement.

"We strongly condemn his malicious slur on the Communist Party of China, which constitutes an outright provocation to the Chinese people.

"Such ridiculous rhetoric severely harms the mutual trust between China and Australia and betrays the common interests of the two peoples."

Mr Dutton also defended the Federal Government's decision to ban Chinese telecommunications company Huawei from supplying equipment to Australia's 5G mobile network.

"The cyber world that we're on the cusp of is hardly imagined by many Australians," he said.

"5G, the internet of things, the connectivity, buildings of devices around the world that will be upon us within a matter of years is part of the reason the Government made a decision not to allow certain vendors into the 5G market.

And Mr Dutton criticised China's Belt and Road Initiative, which promises to be the biggest infrastructure project in history.

Roads, railways and sea ports are being built to facilitate trade and link China's economy to two thirds of the world's population, with about 7,000 projects to be completed in more than 70 Asian, African and European countries.

The Chinese Government is inviting world leaders to Beijing to sell them its hugely ambitious, signature One Belt One Road project.

Critics have questioned the motives behind the initiative, which is something Mr Dutton says is worth discussing.

"The threat is very real," he said.

"We have got issues in the South China Sea, issues in Sri Lanka in the development of a port there.

"There is discussion in Pakistan and India on these matters at the moment, issues in Africa as well. The Belt and Road Initiative is well known, the Chinese have laid that out and I think the frank conversation is the right one to have."

Immigration Minister David Coleman and Treasurer Josh Frydenberg agreed that in many cases China's values were inconsistent with Australia's.

"Australia and China have very different political systems and that's abundantly clear," Mr Frydenberg said.
ScoMo piled in Saturday, also at the ABC:
The Prime Minister has sought to downplay China's criticism of his Home Affairs Minister Peter Dutton, who accused the Chinese Communist Party of behaving in ways "inconsistent" with Australian values.

The comments immediately drew anger from China, however speaking from Fiji, the Prime Minister said Mr Dutton was just pointing out obvious distinctions between the two nations.

"What Peter was talking about is that there are differences between Australia and the People's Republic of China, of course there are," he said.

"I don't think there's anything terribly surprising about that, so I would warn against any sort of over-analysis or overreaction to those comments, because I think they just simply reflect the fact we're two different countries.

"I tend not to overreact to statements, I think I'll just look at the context in which the Minister made his comments."

Mr Morrison insisted the relationship between both countries would remain positive.

"There are many countries in our regions that have different systems," he said.

"China will do what they do in their country, and we respect that too."

…Labor MP Peter Khalil declared Mr Dutton was "clumsily talking tough".

"There's something called diplomacy, there's something called diplomatic language," he said.

"Frankly, this Coalition Government has absolutely botched the relationship with China."

Crossbench Senator Rex Patrick said the comments marked a "significant shift in Australia-China relations".

"Minister Dutton has clearly decided to push the Morrison Government towards a much more hard-line approach to relations with Communist China," Senator Patrick said.

"While a more robust approach is desirable in light of China's behaviour, one must wonder about Mr Dutton's motivation and whether his diplomatic skills, such as they are, may be up to the task."
More chimed in at Nine:
Resources Minister Matt Canavan said Mr Dutton was just stating the facts.

"Obviously, our system of government … is inconsistent with those of communist regime's and that has been a long established fact," he told Sky News on Sunday.

China is Australia's number one trading partner, consuming billions of dollars of iron ore and coal exports each year.

Senator Canavan said Australia pursued strong trading relationships with all different types of countries.

"But those trading relationships are never made subservient to our borader principles and values," he said.

Despite the strong trading relationship between the two countries, he said the coalition government will always stand up for the national interest, which has created tensions in the past.

The government was the first not to back Chinese state-owned enterprises making large investments in Australian agricultural land.

"We've also, of course, made decisions protecting out telecommunication network, and we make no apology for that because we're defending our national interest," the Nationals senator said.
Labor's CCP apologism makes it unelectable. Strange it can't see it. If China is going to test us out then we should find out as soon as possible rather than wait for a crisis with more limited options.
As for the Government, it's about time. This looks more a like trial balloon that it does a policy position. It is perhaps significant that it is two QLD ministers doing the talking, hinting that that might be where the votes are for this patriotic stand.
But stand up we must. Peter Dutton especially. Australia needs a whole of government approach in response to growing Chinese aggression. There is a plan in place at Home Affairs, described by Malcolm Turnbull, a clear path forward to reassure both our great and powerful friends of Australia's position, and Australians themselves that the Government would protect their interests. In his 2017 speech he said:
The Legislation

The legislation I am introducing today is designed to reinforce the strengths of our open democratic system while shoring up its vulnerabilities.

I mentioned earlier that our Counter Foreign Interference Strategy has four pillars: sunlight, enforcement, deterrence and capability.

Of these, sunlight is at the very centre.

To ensure activities are exposed to sunlight, following an extensive review by the Attorney-General, we are introducing a new Foreign Influence Transparency Scheme.

The principle is quite straightforward.

If a person or entity engages with the Australian political landscape on behalf of a foreign state or principal then they must register accordingly.

This will give the Australian public and decision-makers proper visibility when foreign states or individuals may be seeking to influence Australia's political processes and public debates.

The link could be a financial relationship or some other form of arrangement.

Registration requirements are carefully structured so that the closer you get to the heart of Australian politics, the more likely it is that you must register.

Being registered under the scheme should not be seen as any kind of taint. And certainly not as a crime.

To the contrary it is applying the basic principles of disclosure to allow the public and policymakers to assess any underlying agenda.

But if you fail to disclose your ties to a foreign principal then you could be liable for a criminal offence.

This is not about shutting down legitimate debate, but rather enabling it.

Interference, espionage and sabotage

Sunlight is the most reliable disinfectant but it will not be sufficient on its own.

We are also introducing, for the first time, offences for acts of foreign interference. Addressing a clear gap, we will criminalise covert, deceptive and threatening actions by persons acting on behalf of, or in collaboration with, a foreign principal aiming to influence Australia's political processes or prejudice our national security.

Acts of foreign interference are often intertwined with espionage.

But our espionage laws are so unwieldy they have not supported a single conviction in decades, even as the threat reaches unprecedented levels.

So we will also introduce a range of carefully structured espionage offences as well as new provisions for secrecy, sabotage and treason.

Any one of these three pieces of legislation—the foreign donations legislation, which Senator Cormann will introduce into the Senate, transparency, and interference-related criminal offences, would mark an enormous improvement in our ability to counter foreign interference.

Together, they add up to the most important overhaul of our counterintelligence legislative framework since the 1970s.

They should be seen as interlocking components. All are important and none will fully succeed without the others.

Finally, we need a central hub to not only enforce the law but do so in a way that maximises deterrence.

This is where our new Home Affairs portfolio will come in.

There is no national security threat outside war time that demands an integrated all-of-government capability like this one.

By enacting this legislation, and building the capability to properly use it, we are sending an unmistakable signal:

We will not allow foreign states to use our freedoms to erode freedom; our open democracy to subvert democracy; our laws to undermine the rule of law.
The centrepiece of the all-of-government push to deal with CPC influence was the creation of the National Counter Foreign Interference Coordinator within Home Affairs under former ASIO honcho Chris Teal:
The National Counter Foreign Interference Coordinator delivers an effective, efficient and consistent national response to foreign interference by providing a focal point for coordinating policy and program development and leading engagement with private sector areas.
Alas, afterwards, the office has not been funded properly. What should be a half billion dollar operation to ensure the Australian Government is operating as single entity in its dealings with the Communist Party of China (CPC) is instead a dozen under-resourced people.
For juxtaposition, imagine if we were being so slipshod on counter-terrorism, which has a similar National Coordinator to bring together all government efforts into cogent policy making.
The man in charge of the putative plan is Home Affairs Peter Dutton. Why has he not gotten the National Counter Foreign Interference Coordinator properly funded and deployed as the US/China Cold War has intensified? Does he really have any higher priority task?
Let's hope this new and stronger rhetoric is the beginning of a real push back.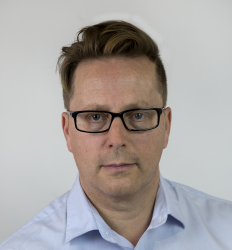 Latest posts by David Llewellyn-Smith
(see all)