Peter Koulizos, chairman of lobby group Property Investment Professionals of Australia (PIPA), claims that investors are set to storm Australia's housing market:
Peter Koulizos… said there had been a surge in buyer sentiment in recent months, with corresponding price increases in Sydney and Melbourne.

The organisation has just released the results of a survey of its full membership, which found that 82 per cent of investors view now as a good time to buy residential property.

About 48 per cent of respondents plan to purchase in the next six to 12 months, the survey found.

That return of optimism, combined with spikes in activity from other buyers — particularly first-timers — indicates that a market recovery is in full swing…

"It's clear that many investors, regardless of their political leanings, were fed up with being told they were 'greedy' when the vast majority only own one property and are just trying to improve their financial futures," Mr Koulizos said…
PIPA would see the approach of a killer asteroid as bullish. Investor demand has rebounded modestly: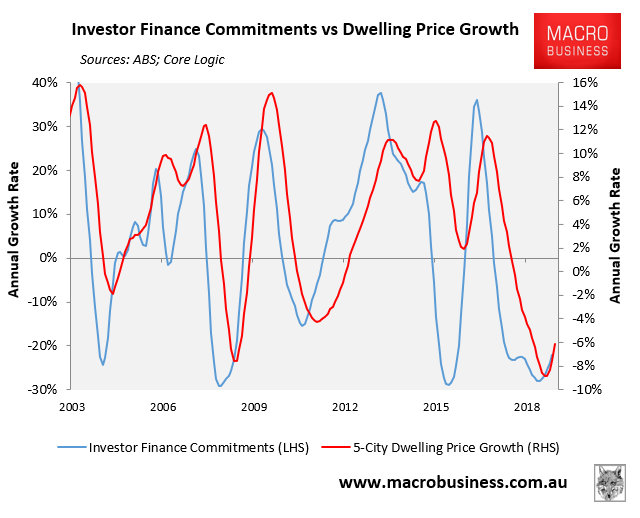 The current price increase is being driven more by owner-occupiers, which have rebounded more strongly: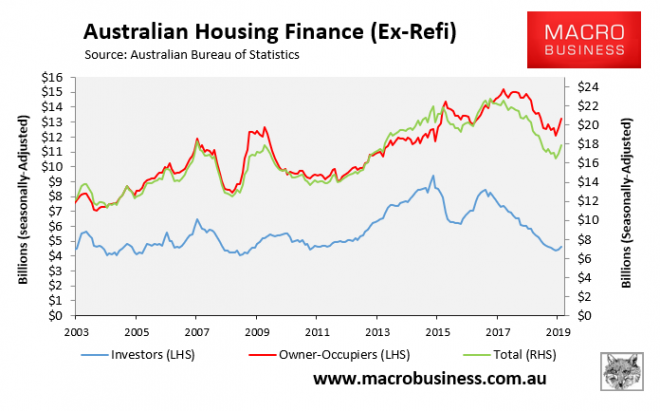 That said, the conditions are ripe for investors to pile back in and they do tend to follow owner-occupiers rather than lead at price turns.
Reforms to negative gearing and capital gains taxes are dead and buried. Australia's entire fasco-housing complex has colluded to drive house prices higher by trashing mortgage standards and sucking in first home buyers. And mortgage rates have cratered, crunching cash returns and opened positive gearing opportunities.
At the same time, risks are building for the Australian economy, which presents stiff headwinds for the housing market over the medium-term.
These issues were analysed in detail in our Q3 Special Report.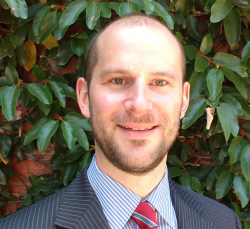 Latest posts by Unconventional Economist
(see all)