Relations between Australia and China have rarely been worse and there has been a sudden slump in the buying of Australian real estate by mainland Chinese—led by lower demand for Sydney apartments.

There are fears the real estate downturn may extend to education and tourism –an escalation that is almost certain if it is part of the relationship decline.

…But the apartment market is different, and the downturn may have been caused by a wider range of forces than simply the relationship downturn.

The economic downturn in China is gathering momentum and that is making it even harder to extract money to buy Australian real estate.

And a series of developments in Australian apartment construction have increased the nervousness of the Chinese. Many own apartments in Melbourne and Sydney that have a fire risk as a result of the cladding used.

…Looming over the Australia-China relationship and the apartment, education and tourism markets are likely developments in Hong Kong.
It's always a toss up whether to amplify Gottiboff's ventriloquism. But Chinese students and property buyers turning away from Australia is such a terrific development that is it hard to resist.
It makes sense. The apartment market is still falling and the defect crisis has ruined the sector's credibility. There have been many warnings about falling Chinese students owing to capital controls, a weak Chinese economy and rising competition as well. Then there is Hong Kong and the troubled relationship.
Hopefully it will get worse to help choke the flow of migrants more broadly, as well as that of ethnic Chinese (nothing personal), until Australia sorts out how to deal with CCP influence. It has usually been CCP clamps that have aided Australian shifts away from China so let's hope this is another.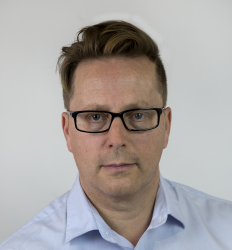 Latest posts by David Llewellyn-Smith
(see all)