Via Herald Sun:
A close friend of Liberal MP Gladys Liu last year set up a group to campaign for China's controversial Belt and Road Initiative within Australia and the Pacific.

Prominent property developer Chen Guo Jing has been described on Chinese language sites as the "implementer" of the Australasia Belt and Road Advocacy initiative.

The revelations come after Ms Liu held a party for her volunteers in a building owned by Mr Chen's CBD Development Group, which included a sign championing the pro-Belt and Road organisation.

…A conference was held in March last year to celebrate the founding of the Australian-based group.

According to one Chinese website, Mr Chen told the conference the Belt and Road ­Initiative carried "the Chinese dream of realising national ­rejuvenation" and it was ­"incumbent upon us to lead strategic co-operation at home and abroad".

Ms Liu distanced herself from any connection to the ­initiative, aimed at expanding China's political power.

"As we've said before as a government, Australia supports regional investment initiatives that are transparent and open, uphold robust standards, meet genuine need and avoid unsustainable debt burdens for recipient countries," Ms Liu told the Herald Sun.

"In 2018, I was not the preselected candidate for Chisholm. I did not attend the event that you are referring to."

Mr Chen has donated more than $50,000 to the Labor Party and once appeared beside Victorian Premier Daniel Andrews on a government trip to China.

Ms Liu described Mr Chen as one of her "good friends" in her maiden speech to parliament in July.
OBOR is linked to the construction of deep water ports in the Pacific that can be used for military purposes in the future, the Japanese White Paper on its military outlook recently warned. Then there is this, via Reuters:
High-resolution satellite images show that the construction of China's first full-sized aircraft carrier is progressing steadily alongside expansive infrastructure work that analysts say suggests the ship will be the first of several large vessels produced at the site.

The images of the Jiangnan shipyard outside Shanghai were taken last month and provided to Reuters by the non-partisan Center for Strategic and International Studies (CSIS), building on satellite photos it obtained in April and September last year.

Noting a series of pre-fabricated sections, bulkheads and other components stacked nearby, CSIS analysts say the hull should be finished within 12 months, after which it is likely to be moved to a newly created harbor and wharf before being fitted out.

The vast harbor on the Yangtze River estuary, including a wharf nearly 1 kilometer long and large buildings for manufacturing ship components, is nearly complete. Much of the harbor area appeared to be abandoned farmland just a year ago, according to earlier images CSIS analyzed.

It dwarfs an existing harbor nearby, where destroyers and other warships are docked.

"We can see slow but steady progress on the hull, but I think the really surprising thing these images show is the extensive infrastructure buildup that has gone on simultaneously," said CSIS analyst Matthew Funaiole.

"It is hard to imagine all this is being done for just one ship," he added. "This looks more like a specialized space for carriers and or other larger vessels."
Australia is spending billions to try to counter this influence and building in the Pacific.
So, not only does Gladys refuse to personally endorse Australian foreign policy tenets around China, as well as mumbling alarming things about Hong Kong in the Party Room, she courts and channels money directly opposed to Australian foreign and strategic policy goals.
We can add this to her other fine record of memberships of CCP propaganda outfits, abusing Chisholm voters with dubious election day signage and lying about all of it.
Peter Dutton once described Sam Dastayari as a "double agent" for far less. Appropriately, he resigned plus answered all questions. How is it that Ms Liu qualifies as a fit and proper person to be in the Australian Parliament when "double agent" Sam Dastayari does not?
She is not. But she holds the Morrison Government's majority in the palm of her hand so here we are. And we are starting to get a picture of what favours she is facilitating for her CCP-associated donors in return.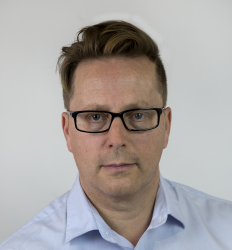 Latest posts by Houses and Holes
(see all)