There are few greater proponents of the mass immigration economic model than David Crowe at Domain. At least, there were. He used to defend it at every turn. Produced ridiculous propaganda. And declared it was impossible to cut.
Not any more. Today Crowe finally saw what MB has seen for many years. That mass immigration has become nothing more than a wage crushing boondoggle for slave driving capital:
Imagine, for a moment, being a woman who comes to Australia on the promise of having a job as a cook and a visa for a new life. Then imagine being told to work without pay for six months. Then being told to pay tens of thousands of dollars for that visa. Then being fired when you refuse to pay.

That is one example of the exploitation going on in this country against migrant workers who arrive with dreams and end up in chains. While the cook had a "temporary skill shortage" visa, she was totally exposed to the restaurant owner who treated her like an indentured labourer. Once she refused to pay, she had only 60 days to find a new sponsor.

…"The conditions are shocking," says Matthew Kunkel of the Migrant Workers Centre in Melbourne. "It's not hyperbolic to say the conditions for some of these workers in Australia are like slavery."

…It is easy to stoke fears about foreign workers or anxiety about asylum seekers. That is not what this column is about. What, after all, is the threat? The exploitation of workers, legal and illegal, keeps prices down. And there are no boats. It is easy to turn a blind eye to this sort of problem.

Yet these exploited workers are all around us. We don't move without them keeping our cities working. We don't eat without them getting food to our plates. The Australian economy is now built on an entire strata of the workforce made up of cheap labour from overseas.

The Australian ideal is to build a nation with migrants who enter the workforce and have a pathway to permanent residency and citizenship. When that ideal works, it makes Australia the best country in the world. But what if it fails? What if Australian society actually depends on illegal workers who have no pathway to citizenship and are only here until their luck runs out? They are temporary and disposable. No sick pay. No award rates. No options.
We know what happens. Wage growth collapses and the economy stagnates as income accrues to only those few businesses and billionaires that are exposed to the endless arrival of warm bodies. David Crowe's employer, Domain, is a good example. Economic weakness drives interest rates lower and asset prices rise, further hollowing out middle classes and dislocating young people. It's all made worse by the great crush-loading of public services to which there is no answer because our institutions are simply not designed to cope with the pace of physical demand growth.
Anger rises in the majority, which is seeing living standards fall, politics begins to fragment as no party can gain polling traction and the way opens for populists to rise.
Welcome to the real Australia, Mr Crowe.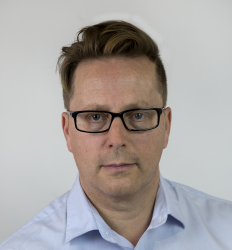 Latest posts by Houses and Holes
(see all)