This is what Australians are up against. The nation's leading business paper has completely lost faith in its own system. From the AFR editorial:
…where we really part company with Washington is that we don't accept that China is a strategic competitor that must be contained. Mr Morrison has instead revived the Menzian formula of Australia as a country with "great and powerful friends", one of which is now China. The US and China can't be equals for us, as security has precedent over prosperity, but Australia still needs an equilibrium between Washington and Beijing – or least to persuade them that a cold war is a dead end for both.

…So what should Mr Morrison aim for in this Washington meeting? The cold-eyed realists say nothing, because the US isn't staying in the western Pacific anyway. Others say that our reluctance to act if it means offending China suggests that the alliance is not that solid anyway. But it's also true that with trade talks resuming, the US is still far from decided on a cold war course. Mr Trump must still hear our best advice that re-engaging China while re-affirming free trade around the whole Pacific region – essentially Australia's position – is the better way.
More Orwellian rebranding of the old chestnut that China's rise is inevitable and the US needs to make room for it. Such oligarchic crap trap has nothing whatsoever to do with the liberal market system that the AFR purports represent.
China's development model is approaching exhaustion. As growth fades into mass capital misallocation, the CCP is becoming more nationalist and outwardly aggressive to hold its repressed peoples together.
That is what we can look forward to if we make room for it. An Angry China, determined to bully its way into power wherever it treads, misusing and abusing the freedoms of liberal democracies against themselves until their own crisis of faith leads to Chinese Communist Party triumph.
This includes criminally seizing the technologies of the West, an obviously unacceptable approach to the rules of commerce that drive free markets. It includes the 'sharp power' pushes apparent in the Gladys Liu scandal and the AFR's own identity crisis. It includes a massive global bribe to convince all that the liberal empire of the United States which has delivered untold prosperity to the globe including, ironically, China itself, is sustainable under monstrously repressive CCP hegemonic leadership.
What a joke this dystopian vision is.
You don't represent me, AFR. Nor the ANZACS that built Australia. Nor today's myriad Australians living in freedom. The liberal empire of the US is the geopolitical framework of Australian freedom. It can't be dismantled without catastrophic consequences for Australian democracy.
That's what Scott Morrison should tell Donald Trump: to redouble his economic war on China and to win it at all costs.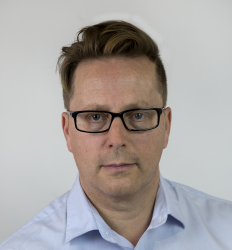 Latest posts by David Llewellyn-Smith
(see all)