Via The Age:
International students have been banned from contesting student elections at one of Victoria's most prestigious universities, in a move to stop a group of Chinese students seizing control of the student union.

…Leaders of Monash University's Caulfield campus student body last week passed a new rule that students wishing to run at next week's election must be eligible to work 22 hours per week.

Foreigners on student visas are not allowed to work more than 20 hours per week, meaning more than half the campus' students are barred from running for election.

The international student group, which is considering legal action to fight the ruling, was tipped to comfortably win the election and take over the union.
More at SMH:
Monash University's senior management is working behind closed doors with the student union to resolve the matter and avoid creating a perception that international students are discriminated against on campus.

International students – which make up 62 per cent of the campus population, more than double the national average – bring in a large proportion of the university's revenue.

A candidate on the international student ticket and president of the university's Chinese association attacked the ban and accused the student union's leadership of disadvantaging Chinese student groups.

"We think this is a biased, racist decision against Chinese students and other international students," Jack Guo said.

…National Union of Students international student officer Alex Wang said the move was an "affront to the democratic process".
Let's put aside the race baiting. What genius at Monash stuffed a single campus with 62% international students? It's no wonder local kids feel they need to fight back, especially when mainland Chinese influence in particular has already shut down debates around freedom and Hong Kong. Local kids have effectively been ghettoised.
International students should have representation in student bodies and the experience of democracy itself is good for suppressed Chinese. But these numbers are preposterous given what we know about campus community and the deleterious impact on pedagogical standards of too many international students. As Professor Salvatore Babones argues today:
Addressing the National Press Club earlier this year in her role as chair of Universities Australia, Monash University vice-chancellor Margaret Gardner boasted that Australian universities have been 'incredibly successful' competitors in the international education marketplace…

Australia ranks third in the world in the number of international higher education students, trailing only the United States and the United Kingdom. Australia has more than twice as many as Canada, which has a population 50 per cent larger than Australia's.

Measured on a per capita basis, Australia now hosts more international students than any other major country in the world. They make up 3.6 per cent of Australia's total population, with international higher education students alone accounting for 1.5 per cent of Australia's population.

At most of Australia's universities, international students now account for more than 20 per cent of total enrollment. At Sydney, Melbourne, and ANU the figure is more than one-third. At the Sydney and Melbourne business schools, it's more than two-thirds, with data not published for ANU.

No public university in the entire United States even comes close to these concentrations of international students. Only one, the University of California at San Diego, has more than half of the international student concentrations of Sydney, Melbourne, and ANU. If Australian public universities were included in an international student league table alongside American public universities, the Australians would fill all 20 slots at the top of the table and 31 of the top 33.

Which all raises the question: how much is too much?…

If the most successful American public universities are any guide, when it comes to international students, 10 per cent adds diversity to the student body, 15 per cent is the maximum reasonable level, and 20 per cent represents internationalisation gone wild. In Australia, the average level of international students across the entire university system is 26.7 per cent. By any reasonable standard, that's too high.
Australian universities have jumped the shark. International student numbers need to be halved.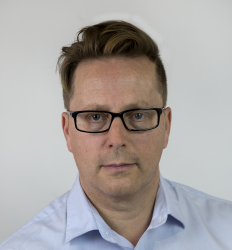 Latest posts by Houses and Holes
(see all)