Via The Australian:
Scott Morrison has thrown his support behind embattled Liberal MP Gladys Liu, saying she is a "great Australian" and accused Labor of a "grubby smear" against her and all Chinese-Australians.

…"Gladys is a Chinese-born Australian. Does that make her in cahoots with the Chinese Government? Of course no. It is a ridiculous suggestion and I think it is an insult to every single Chinese-Australian in this country," Mr Morrison said.

"You know, it wouldn't be the first time — wouldn't be the first time — the Labor Party has made comments like this in my home state of NSW. We all remember the last NSW state election. What did they say, 'Asians will take your jobs'.

"The Labor Party have to take a good, hard look at themselves as to why they are pursuing this matter. They might want to dress it up as national security but I think 1.2 million Australians of Chinese heritage get the point."
And just to finish us all off with an Orwellian bullet to the head:
Speaking on Sydney's 2GB with Alan Jones on Thursday morning, former deputy prime minister Barnaby Joyce said any MP should be removed if they are found to have allegiances to China. "There is an expectation that you have undivided loyalty to Australia and a sense of patriotism … and there's no person who has a leave pass from that process," he said. "That's why we have ASIO – to have some form of oversight and to give confidence to the Australian people, that if somebody is not able to pass muster then the appropriate action would be taken to remove them."
ASIO did inform the Government that Liu was compromised. She admitted as much herself today, after denying it yesterday. The interview speaks for itself where her sovereign allegiances lie.
The wider press is caught between wokesterism and the national interest. David Crowe at Domain bizarrely claims that this is not alike to Sam Dastayari then says:
…The questions are about the money she has raised, where it has come from and why she was once a member of a group that spread propaganda from Beijing.

Her answer, so far, is she is conducting an audit of those past memberships. The results cannot come soon enough.
The questions around Liu are exactly the same as those that brought down Sam Dastayari and they must be asked whether she's Chinese, Aboriginal or Martian.
Her ethnicity is irrelevant, Prime Minister.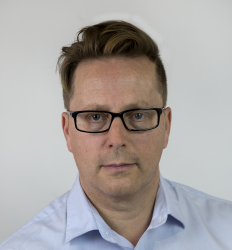 Latest posts by David Llewellyn-Smith
(see all)