If only "Labor" put as much effort into governing for the working classes as it did into China groveling. Via the AFR:
Australia should embrace closer military co-operation with China, Labor deputy leader and defence spokesman Richard Marles has declared, labelling attempts to define Beijing as an enemy a "profound mistake".

In a significant speech for a self-described China hawk, Mr Marles told an audience at Beijing's Foreign Studies University on Monday that Australia was able to maintain the US alliance while also developing ties with China that went beyond just the economic.

And while supportive of the Morrison government's Pacific Step Up, Mr Marles said Australia did not enjoy exclusive rights in the region and China's willingness to help small island nations develop should be welcomed.

Mr Marles said talk of a new Cold War was "silly and ignorant".
Only if you're in Labor, seemingly. Everyone else can see it developing. Not least through the CCP's increasingly aggressive influence activities seeking to distort democratic process in Australia. Greeting that with closer military ties does not make a whole lot of sense if you care about the integrity of national interest policy.
Chinese activities in the Pacific are not benign, either. They seek to destroy Taiwan as an entity, to enslave via debt diplomacy and to establish beach heads for later naval expansion. It's the simple logic of power that any kind of Chinese naval base in the Pacific in the future is the effective end of Australian democracy. It would equal a fixed gun emplacement aimed squarely at the head of Canberra.
A friendly posture towards the Chinese military is fine so far as it goes. But any kind of military alliance between Australia and China would immediately render ANZUS moot. By definition we'd be unable to support US action against China or any of its allies. We might as well declare ourselves a neutral power.
Some might see that as good idea. In theory it is. But in practice, what would give Australian neutrality any force? States like Switzerland serve a very specific purpose to other national elites in Europe that Australia does not share.
It's hard to see Richard Marles' comments being received by the empire builders in Beijing with anything other than pure joy, and the converse in Washington.
But Labor groveling didn't stop there. Scott Morrison supported the US push to redefine China at the WTO last night:
"We must demonstrate that collectively we have not lost the ability to adapt and adjust our trading system to new realities.

China's economic growth is welcomed by Australia and we recognise the economic maturity that it has now realised as a newly developed economy.

This was the point of the world's economic engagement with China.

…Having achieved this status, it is important that China's trade arrangements, participation in addressing important global environmental challenges, with transparency in their partnerships and support for developing nations, reflect this new status and the responsibilities that go with it as a world power.

The world's global institutions must adjust their settings for China, in recognition of this new status.

…We cannot pretend that rules that were written a generation ago remain appropriate for today.

It is clear that global trade rules are no longer fit for purpose."
It is pretty clear that China is not a developed economy in any normal sense. It's per capita income is still roughly 20% of the US or Australia.
But it is fair to say that through sheer magnitude, China has global obligations that other developing economies do not – in the treatment of labour, governance, the environment etc – all areas that developing economies enjoy dispensations.
But not for kow towing Labor. Out comes Albopansy:
Speaking on ABC radio, Mr Albanese said: "If you look at China's rise, the first thing to say, it is perfectly legitimate that China has aspired to lift its population out of poverty.

"That has been a good thing that provides strength and Australia has a great benefit.

"The world [is] a safer and more prosperous place if both the US and China are co-operating."
Except it isn't working out that way as Chinese power disrupts the US alliance network is it, Albo?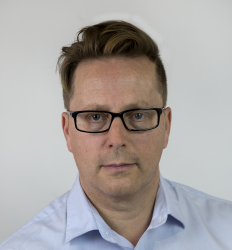 Latest posts by David Llewellyn-Smith
(see all)