Via ABC:
Iran launched nearly a dozen cruise missiles and over 20 drones from its territory in the attack on a key Saudi oil facility Saturday, a senior Trump administration official told ABC News Sunday.

It is an extraordinary charge to make, that Iran used missiles and drones to attack its neighbor and rival Saudi Arabia, as the region teeters on the edge of high tensions.

President Donald Trump warned the U.S. was "locked and loaded" to respond to the attack on Sunday, waiting for verification of who was responsible and for word from Saudi Arabia on how to proceed.
Here's the Tweet:
Saudi Arabia oil supply was attacked. There is reason to believe that we know the culprit, are locked and loaded depending on verification, but are waiting to hear from the Kingdom as to who they believe was the cause of this attack, and under what terms we would proceed!

— Donald J. Trump (@realDonaldTrump) September 15, 2019
We shall see. Markets are still fairly calm.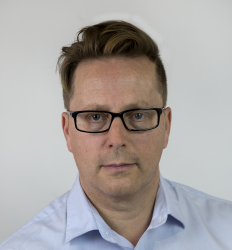 Latest posts by David Llewellyn-Smith
(see all)