Liugate rolls on today without the slightest interruption. Indeed, there are signs that it is getting worse. The protection racket around PM Morrison run by The Australian is fraying. First, from Strewth:
Another day, another Gladys Liu fundraiser across Strewth's desk. The latest is "an exclusive cocktail event" presented by the Pinnacle Club (a fundraising arm of the Liberal Party) and hosted by Liberal member for La Trobe Jason Wood — the Assistant Minister for Customs, Community Safety and Multicultural Affairs…

At 8.30pm, Liu is billed to host a live auction of "exclusive prizes and experiences", although the email notes "items are strictly only available on the night".

Curiously, the Pinnacle Club lists Wood's office address, telephone number and email on its financial disclosure returns to the Australian Electoral Commission. Which could make him in breach of ministerial standards. Liu's and Wood's offices didn't answer our questions but the online booking form was taken down on Wednesday afternoon.

Jury's out on whether it will go ahead. If not, it will be the third upcoming public appearance the member for Chisholm has cancelled in the past week, including a Sydney Institute speech called "How the Coalition won Chisholm" and an $80-a-head fundraiser in her taxpayer-funded electorate office.
Then Niki Savva sank the boot deep into Shanghai Scott's groin:
Serious questions of substance remain in relation to Liu's connections and donations, and troubling questions relating to truthfulness have begun to permeate the carefully constructed Scott Morrison daggy dad persona. Perceptions of politicians can tip from calculating or cunning to deceitful overnight and Morrison needs to watch out.

…Liu remains in witness protection. If she cannot be trusted to make a statement to parliament or hold a press conference and submit to questions, then the Liberal Party better start refunding part of her salary to the taxpayers.

They can draw on the more than $1m Liu has claimed to have raised for the party. Or they might begin to think about a replacement candidate.

There are MPs who can spend decades in parliament, rarely make a speech, hardly if ever front the media and nobody notices or cares. Liu will not be one.

…One of the most often cited examples of security concerns used against Liu is Malcolm Turnbull's withdrawal from an event Liu had helped organise…As a precaution the list was handed to the prime minister's national security adviser, Justin Bassi, for checking. The advice that came back was he should not to go, so Turnbull didn't.
Sava is a Turnbull supporter so there's some sour grapes here but her revelations are evidence of serious LNP divisions around Liu, not to mention growing doubts about Shanghai Scott's judgement.
So, how long can Ms Liu be kept in cotton wool? And how long can Shanghai Scott wear the opprobrium? If Chinese community leaders have anything to do with it then not long. Via Chinese-Australian advocate, Jieh-Yung Lo, at the ABC:
While Gladys Liu and I share very little in common (apart from our Chaozhou ancestry and the fact we both can speak Cantonese and Mandarin), her achievement as the first Chinese-Australian female federal MP was a source of pride — especially for a community that has so little representation and leadership in Australian politics.

The "bamboo ceiling" inhibiting membership of our Parliaments, like other key institutions, is thick and tough. But Ms Liu's election as the federal member for Chisholm did in fact represent a small breakthrough.

It should have inspired and motivated current and future generations of Chinese-Australians and Asian-Australians to find their voice, step up and pursue a career in politics.

It provided a breath of fresh air and symbolic reassurance that we are indeed a part of this country and our participation in Australian democracy is welcomed.

We are collateral damage

The debate over foreign influence and interference, exposure of political donations from questionable sources and the subsequent eroding of Australia's bilateral relations hip with China, have placed an enormous strain on the reputation of Chinese-Australians.

We feel that as a community we are becoming collateral damage. And that trend has accelerated dramatically with the recent claims and counter-claims about the new federal member for Chisholm.

Since the claims surrounding Ms Liu's association with Chinese community organisations with alleged links to the Chinese Communist Party's (CCP) United Front Work Department were made public, I have witnessed a seriously increased sense of nervousness, unease and division among some within the Chinese-Australian community.

This extremely complicated issue, intertwining geopolitical tensions with domestic politics, has left some members of my community feeling as if they have been caught in the crossfire. Many believe it will get worse.

There is outright anger for being bundled together in generalisations based on race, culture and ethnicity. There is frustration at the rise of a new form of Sinophobia with another Australian of Chinese descent in public life having his or her loyalty, commitment and allegiance to Australia questioned.

There is also some disappointment in Ms Liu's response to the allegations and a belief it is not adequate and did not meet community expectations.

These diverse perspectives demonstrate why we need to always recognise the diversity within Chinese-Australians and why it is never appropriate to paint and taint us with the same brush.

Liu's explanation didn't stack up

Many question whether she has the skills to be an effective parliamentarian and make a contribution on behalf of her constituents and community.

Having initially said she "cannot recall" being a member of either group, Ms Liu later confirmed she held an honorary role with Guangdong Overseas Exchange Association in 2011 but no longer had any association with the organisation.

The concerns around skills and competence are important, especially for a community that strongly believes in merit.

For Ms Liu, we have yet to witness much beyond political fundraising and campaigning abilities.

Her interview with Andrew Bolt highlighted her inability to dissect the issues and challenges facing Australia.

This is of concern because the longer the precise history of her involvement remains unclear, the easier it becomes for Chinese-Australians to be misrepresented.

We need to conquer stereotypes

If we are serious about increasing the participation of Chinese-Australians and Asian-Australians in our democratic institutions, we need to erase the stereotype portraying us as little more than political fundraisers and numbers-builders.

It is a stereotype that has been exacerbated by representatives like Ms Liu and former NSW Labor MP Ernest Wong.

Within Chinese-Australian circles in Victoria, Ms Liu is a well-known fundraiser — able to quickly bring in VIP guests to Liberal Party events where thousands of dollars are raised to assist various Liberal Party campaigns.

But dollars are not the only numbers Ms Liu can bring to the table.

She has also shown the ability to recruit hundreds of volunteers from the Chinese-Australian community to fill polling booths.

These skills enabled her to develop her political capital, leading eventually to her successful preselection for a marginal seat.

Thanks to political operatives like Ms Liu, Chinese-Australians and to a certain extent other Asian-Australian communities, are seen by some politicians and political parties as little more than cash cows — walking ATMs whose only real contribution is to provide donations at lavish dinners.

It's not racist to ask questions of Liu

Ms Liu's continued approach in refusing to offer a full and transparent public explanation to the allegations against her threatens to undermine the outcomes I and many others are striving to work towards.

It is hard to argue for greater cultural diversity of representation and leadership in our institutions when those already occupying these positions, such as Ms Liu, fail to show leadership and transparency by not immediately declaring membership of the Chinese community organisations in question and donations made to the Liberal Party of Victoria.

Representation is important but it must not be tokenistic: those breaking through the bamboo ceiling must have the skills and competences that make them standard bearers for others.

I argued during this year's Federal Election that, regardless of who was going to win the seat of Chisholm between Labor's Jennifer Yang and Gladys Liu, there would be big expectations from Chinese-Australians.

We expect Ms Liu to speak up on our behalf, represent her constituents, make a contribution to the big policy issues facing Australia and be accountable for her actions and opinions.

From what I and many in the Chinese-Australian community have seen so far, we could be waiting for a long time.
At this rate, Liu will be tendering a very public resignation shortly which, according to new footage from Andrew Bolt, will upset the CCP no end. He produced startling recordings from Chinese propaganda TV offering full CCP endorsement of Gladys Liu during her election campaigns:
The law is on the move as well as Liu's dodgy election tactics are exposed, also at The Australian:
The High Court, sitting as the Court of Disputed Returns, referred the matter to the Federal Court on Wednesday.

Justice Michelle Gordon outlined four key questions at the heart of the dispute — that the conduct was "illegal"; that it occurred with the knowledge or authorisation of the two candidates; that it was likely to have affected the results in each seat and that it would be just for a declaration of invalidity to be made.

Ms Liu won the seat of Chisholm by just 1100 votes.

Justice Gordon said given the evidence needed, especially to establish the key issue of knowledge or authorisation, it was best to refer the case to the Federal Court for trial.

The judge, sitting in Melbourne, was critical of the lack of response provided by the Treasurer and Ms Liu to date, which she said was "unsatisfactory".
That drags the Treasurer into the muck as well.
Honestly, I can't remember a Government more at odds so fast with the principles that got it elected.  My read on Scott Morrison's "quiet Australians" is that they hate the constrictions of political correctness, are economic nationalists, fear open borders and celebrate Aussie values.
Liugate singularly contradicts it all. "Quiet Australians" that thought they were electing the "daggy dad" instead got the "liar from the Shire" courting treason for political gain.
This is not a few breezy statements easily swept aside in the political gales. It's the visceral betrayal of everything Scott Morrison claims to be.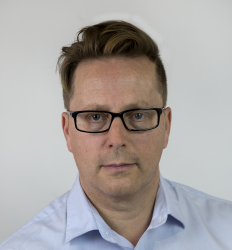 Latest posts by David Llewellyn-Smith
(see all)