First it was UTS and Curtin:
Two Australian universities are reviewing funding and research approval procedures due to concerns over links to technology that is being used to carry out mass human rights abuses by the Chinese Government in Xinjiang province.

Last night, Four Corners revealed that the University of Technology Sydney (UTS) is conducting an internal review into its $10 million partnership with CETC, a Chinese state-owned military tech company that developed an app that Chinese security forces use to track and detain Muslim Uyghur citizens in Xinjiang.

…Curtin University in Perth is reviewing its research approval procedures after Four Corners revealed that an associate professor at the university has been involved in developing methods to better identify ethnic minorities in China using artificial intelligence.
Now it's UQ:
The University of Queensland has launched an investigation into one of its professors who formed an artificial intelligence company — allegedly used by Beijing to surveil minority ­Uighurs — while working at the ­institution and receiving taxpayer-funded research grants.

Heng Tao Shen, who became one of UQ's youngest ever professors in 2011, formed the China-based Koala AI Technology in 2015 after being named as an elite "Thousand Talents Scholar" by the Chinese Communist Party.

An Australian Strategic Policy Institute paper to be released today reveals Professor Shen, who has relocated to China but still holds an honorary professorship at UQ, built Koala AI into a $200 million company that provides surveillance technology used by the Chinese government to monitor Uighur Muslims.
If the investigations bear out the allegations then the institutions should be shut pure and simple. This goes way beyond systems failure. It is complete values meltdown. These are supposed to be the bastions of the enlightenment.
It's surely no coincidence that these same three universities have been the most vociferous in defence of the Chinese international student trade? Along with a very ill-advised Sydney University over the weekend, via Chris Uhlmann:
So, as an expert in intellectual property, Sydney University's vice-chancellor, Michael Spence, would know he wasn't offering a novel idea when he gave an interview to this newspaper on Saturday to address the growing debate over Chinese Communist Party influence on his campus and in the community.

"We have to be careful this whole debate doesn't have overtones of the White Australia Policy," Spence said. "That's just frightening as well as kind of dumb."

After offering a frightening ad hominem attack on those who dared raise uncomfortable questions he reached for another dumb fallacious argument by inventing strawmen who apparently believe his university should be educating a homogenous group of Anglo-Saxons and a few Commonwealth students.

Given these pitiful distractions would see Spence trounced in a high school debate it's reasonable to ask why he wants to slap a racist stop clause on this discussion. Maybe he doesn't want to address the mess he, and many of his fellow vice-chancellors, made as they built gilded palaces on the rivers of gold flowing from full-fee-paying foreign students, most of whom come from China.
These sell-outs need a good dose of Andrew Hastie:
"Right now our greatest vulnerability lies not in our infrastructure, but in our thinking."

"That intellectual failure makes us institutionally weak. If we don't understand the challenge ahead for our civil society, in our parliaments, in our universities, in our private enterprises, in our charities — our little platoons — then choices will be made for us. Our sovereignty, our freedoms, will be diminished."

"The West once believed that economic liberalisation would naturally lead to democratisation in China."

"This was our Maginot Line. It would keep us safe, just as the French believed their series of steel and concrete forts would guard them against the German advance in 1940. But their thinking failed catastrophically. The French had failed to appreciate the evolution of mobile warfare."
Australians universities are sick to the point of nauseating.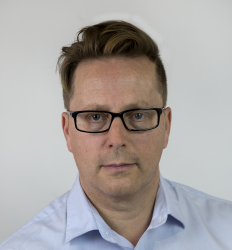 Latest posts by David Llewellyn-Smith
(see all)