So says ScoMo:
Scott Morrison has emphatically ruled out lifting the $40-a-day rate of Newstart, warning campaigners including Barnaby Joyce they are out of touch with what voters want.

The Prime Minister, who credits "the quiet Australians" with his election victory, said voters want the welfare system to work for taxpayers too.

"I'm not going to lead people on about this. You ask me 'Are we increasing Newstart?' Well the answer is 'No, we are not'," Mr Morrison told Seven News.

"They believe the best form of welfare is a job and they believe that our welfare system should work as much for taxpayers as it does for those who benefit from it."

Mr Morrison's comments follow a growing number of Coalition MPs backing John Howard's call for the $555-a-fortnight dole payment to be increased.
I don't know if "quiet Australians" hate the unemployed in the way that the our Christian PM does. What I do know is that their number one representative, Pauline Hanson, doesn't agree with ScoMo:
Earlier, One Nation leader Pauline Hanson also demanded a boost to the rate.

"Yes, I do," Senator Hanson told reporters in Canberra on Monday, when asked if she wanted the Newstart allowance raised.
In fact, everybody thinks it's too low, loud and quiet:
Reserve Bank of Australia;
Deloitte Access Economics senior partner Chris Richardson;
the Business Council of Australia;
Former Treasury Secretary, Ken Henry;
Professor Peter Saunders from UNSW;
Former Liberal leader, John Hewson;
Former Prime Minister, John Howard;
Liberal senator Arthur Sinodinos;
Liberal senator Dean Smith;
Business lobbyist, Heather Ridout;
independent senator Derryn Hinch;
One Nation;
Australian Labor Party;
The Australian Council of Social Service (ACOSS);
The Salvation Army;
South Australian Council of Social Service (SACOSS); and
The Australian Greens.
And for good reason. The Australian Council of Social Service (ACOSS) has released a survey of Newstart recipients, which reveals that the overwhelming majority are forced to skip meals:
People who receive Newstart or other allowances have an income that is well below the poverty line. The single rate of Newstart is $282 per week, which is more than $100pw below the poverty line, and less than 40% of the minimum wage. Youth Allowance is even less…

84% of respondents receiving Newstart or Youth Allowance said that they skip meals to save money. The largest proportion of people who responded to this (132 of 416) said that they skipped 3-4 meals each week…

Worryingly, on average, 47% of people skipped more than five meals a week, and 12% said that they skipped more than eight meals per week.

For people on Newstart and other allowances, their income is so low that they must treat food as a discretionary item…

Many reported that they had to go without healthcare and other essentials because of the cost…

Housing costs generally comprise the largest component of people's budgets…

More than half of respondents (59%) had less than $100pw left over after paying for housing costs, or $14 (or less) a day. 39% were left with $50 or less a week after housing.

Anglicare Australia surveyed 69,000 properties in April 2019 and found that Australia-wide, there were just two properties that would be affordable for a single person without children on Newstart (and receiving Rent Assistance)…

ACOSS is calling for a $75pw increase to allowances, in conjunction with a 30% increase in Commonwealth Rent Assistance to help people in private rentals.
Australia's unemployment benefits are the lowest in the OECD: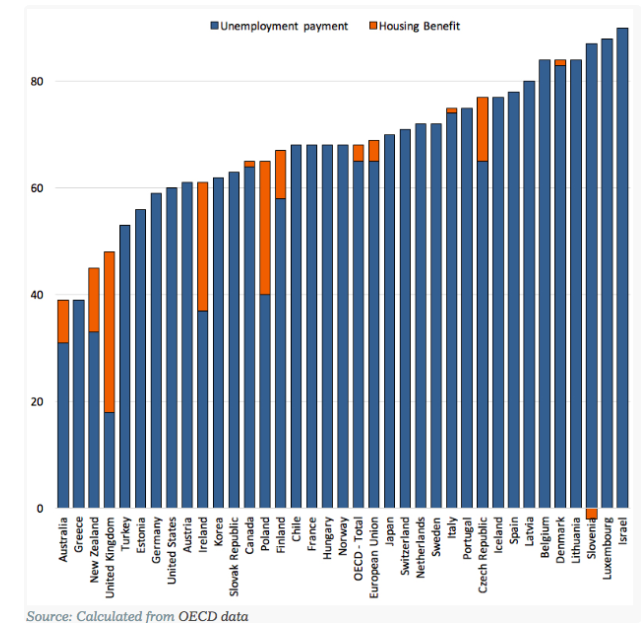 And well below the poverty line: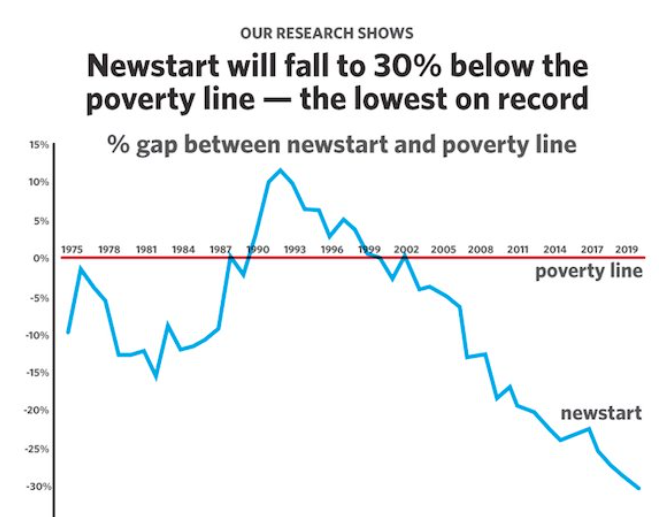 Remarkably, Prime Minister Scott Morrison last week told Coalition MPs to prioritise raising the Aged Pension, despite the fact that the Aged Pension has received significant increases by comparison: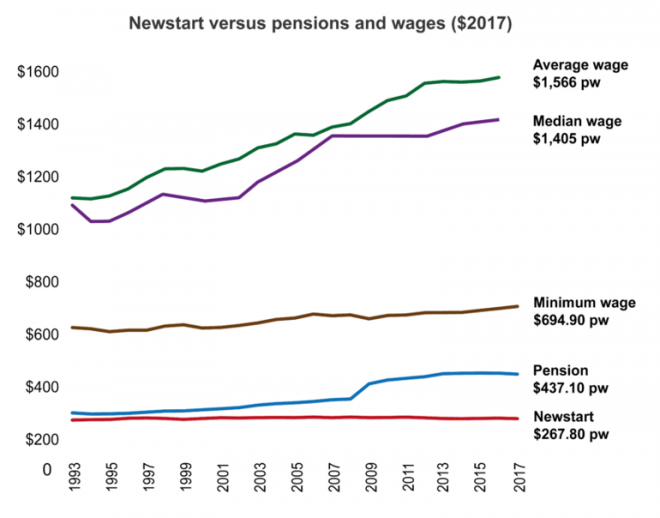 Show a bit of Christian spirit, ScoMo. There are lots more unemployed on the way.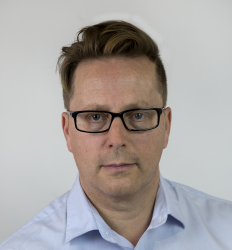 Latest posts by David Llewellyn-Smith
(see all)