Good stuff from the old battleaxe at. of all places, the Diggers and Dealers event:
"China remains an authoritarian country. But the economic importance of China to Australia is overwhelming, and we should never lose sight of that. Successive governments in Australia, from both sides of politics, have worked very effectively to keep a good balance in the relationship between the two societies.

"But it is getting harder, because the regime in China now is a lot more authoritarian than the one that was in power 10 years ago. And what we are seeing in Hong Kong perhaps represents a glimpse of the future for Chinese society.

"I'm almost inspired by the sight of so many hundreds and thousands of people peacefully demonstrating. When you think of the total population of Hong Kong and the number of people taking part in those demonstrations, it is a remarkable reminder of the resilience of the human spirit.

"I think it is something very challenging to the authorities in Beijing and it is hard to see how it finally works itself out.

"But it might be a reminder to all of us that this idea that you can have some kind of hybrid model of government whereby you have economic growth and economic liberty but people are still told what to do … maybe that hybrid model is not going to be successful after all.

"I hold a rather old-fashioned view, but I think it is a valid view, that if somebody is born into poverty and transitions to comfort in their lifetime they might put up with being told how to live their lives because they are grateful at no longer being poor.

"But if you are born into relative affluence and comfort you take that for granted and resent being told how to run your life."
Bravo. Some self respect at last.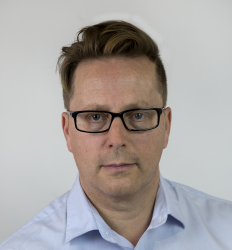 Latest posts by David Llewellyn-Smith
(see all)