There's lot's to recommend doing so. As things stand, Australia is caught on the horns of an economic versus strategic dilemma. Caught as it is between prosperity and freedom, the future is going to be one of constant anxiety as we get squeezed between our two Great and Powerful friends.
If we were to explicitly take sides, we could achieve all kinds of positive outcomes, the first being able to relax a bit more.
Australia could stop worrying about its freedoms permanently. We'd be  built out as the indomitable, and nuclear, spear tip of the US liberal empire in South East Asia. Northern Australia would finally be developed as so many have dreamed, turned into a bristling military powerhouse pointing north and securing our trade routs into Asia once and for all.
Economically it would also work well. Corporate tax rates would be slashed and regional head offices mushroom in Sydney and Melbourne. Australia's capital imports would be assured as a flood of American tourists, students and capital poured in, along with a South Pacific Disneyland for the kids. It would be especially so if we demanded state rights to keep our gun laws.
The tax reforms would be even better as negative gearing and capital gains discounts disappeared. Combined with halved immigration rates, house prices would fall into line with much cheaper US property.
Wages would have to fall, but we could cram down mortgages with some of the purchase capital so it would actually deliver a rise in net household income, helping rebalance fairness.
Our energy prices would suddenly crater as well as US gas reservation was deployed Downunder. We'd have the cheapest bills in the union.
The USD would make life a bit tough for some manufacturers but it would be easily offset by the other cheaper inputs.
I am concerned about health care. The US has that horribly wrong. But let's think of it as a reverse takeover in which Australia's system is exported to the rest of the US instead.
The other upside might be political. Canberra would be walled off Mexico-style, and turned into a bush prison city in which existing residents must eat one another to survive.
New Washington would be built around Batemans Bay instead. The refreshed political culture based around the US Constitution and Bill of Rights would deliver a renaissance of political ideas and culture.
Valuation might be an issue. Net present value is probably the right measure given we have absolutely nothing whatsoever to offer beyond pre-paid Chinese dirt. That makes any discounted cash flow model pretty shaky. I doubt we could even get goodwill given how degraded we are strategically.
Let's say 1 x GDP or $2tr price tag.
It may not seem like much at $80k per head, around the average salary. But we're just not worth more than that.
Moreover, given we're most of the way down the alternative path of selling Australia to the tyrannical Communist Party of China, the $2tr is neither here nor there.
What we'd really be selling ourselves for is our kid's freedom.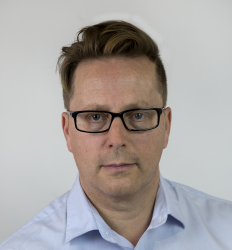 Latest posts by David Llewellyn-Smith
(see all)