What a gale of fresh air is Adrian Blundell-Wignall, blowing aside Aussie group think with ease. As a doyen at the OECD he repeatedly warned about Aussie property bubbles and the failure to address the trade war. Since returning home, he has caned the houses and holes growth model and warned that China is going to bust and sought to repair our failing education system. All MB tenets.
Today he slaughters another sacred cow, that Brexit is a bad idea, at the AFR:
You do not have to be a far-right ideologue to believe Britain may do better in the long run by leaving Europe, even if it doesn't end up being the "greatest place on earth"…The Euro Area is in relative economic decline mainly because of the euro. The impact of the global "China shock" has had an asymmetric impact on Europe – the north (Germany, France, Netherlands, etc.) sell high-tech investment goods to emerging countries, which compete more with the south of Europe.

The Mediterranean countries need to devalue – but they can't. Instead these countries are forced to cut wages along with other structural adjustments to gain debt support and to avoid even greater penalties. The south is pushed further into decline, undermining its value as a trading partner. Brilliant…A single currency without fiscal union is a recipe for divergence in welfare between members.

…Britain is not going to be shut out of trade with Europe if Brexit occurs. The most important influence on trade is "gravity": how big are your trading partners and how close in geographical distance. Britain is the second biggest trading nation in Europe and is right next door…What about finance in London – the City? The key to understanding this issue is "agglomeration": scale, liquidity and efficiency…The very idea of breaking up efficient and liquid agglomerations in favour of diverse locations in Europe as being "safer" is, well, hallucinatory. Good luck taking on New York and London in a regulations war.
Actually, a few less bankers in exchange for a lower currency, better trade balance and higher wages is well worth it!
It'll hurt for a bit then GBP crash and the UK will be better off with slightly lower GDP and higher living standards. It's a lesson Australia should learn.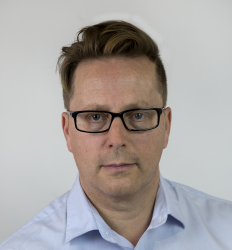 Latest posts by Houses and Holes
(see all)