From University of Sydney adjunct professor Adrian Blundell-Wignall:
Years of rapid debt accumulation have left China facing a "major financial danger", which in turn poses an economic threat to Australia's future prosperity, University of Sydney adjunct professor Adrian Blundell-Wignall warns.

…"Just because we dig holes in the ground and we build houses, we think we are a smart country that hasn't had a recession in 28 years," Dr Blundell-Wignall said.

…Dr Blundell-Wignall drew parallels with Japan, where the economy was laid low by, first, a terms of trade shock in the early 1970s followed by a financial crisis two decades later.

Over the decade to 1973 Japan's economy grew at an annual pace of 9 per cent… Since the bursting of the property bubble and the financial crisis in the early 1990s Japan has managed average growth of less than 1 per cent.
This is precisely what is coming to China. I don't think we'll ever see the sudden stop financial crisis given China can just order insolvent public banks to lend no matter what the true state of their balance sheets. But it doesn't matter. You end up in the same place only worse as growth is choked by the falling marginal addition to growth of the rising debt burden as misallocated capital that can never repay it.
Such is the fate of all centrally planned forced growth models and China's is very mature already. Sadly, it has now missed its chance to reform into a more market oriented, higher value-added economy – as it intended post-2011 – owing to a hostile external environment and the internal contradictions of CPC rule.  It is now destined for stagnation, the middle income trap and steady decline as its terrible demographics have their way.
Once we account for China's GDP distortions (failing to write down said shitty investments) I expect to see China growing 1-2% within five years even if it appears to the uninitiated to be double that.
Iron ore should be back to $20 around then. One can only imagine what that will do to house prices. And the Australian dollar.
Dr Blundell-Wignall is exactly right.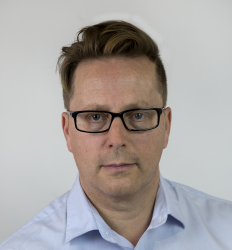 Latest posts by David Llewellyn-Smith
(see all)