Leading us off, The Guardian joins the frenzy:
A federal MP has revealed extraordinary allegations from a former Crown casino driver who claims he transported foreign nationals to the company's Melbourne hotel from a private jet base without being subject to border security checks and saw women degraded, abused and "slapped around".

…Wilkie said the driver had told his office that "there is no law at Crown" and "even if it's illegal you can get whatever you want at Crown" including cocaine, pills and MDMA.

Wilkie said that the driver "routinely transported foreign nationals between Crown casino and the Melbourne jet base through the notorious access gate 24".

"He recounts that there were no Border Force checks. Foreign nationals [were] getting off with up to 15 bags for a short stay, stopping only on the way to the casino to pick up a sex worker.

"On violence, this latest whistleblower told my team: 'You see women being degraded, women being abused, women slapped around – things like that. If you saw someone being slapped around you literally become numb to it, and you see it a lot.'"
She'll be right. Crown has mates. Lots of them. Via Domain:
Chinese billionaire and Crown high roller Huang Xiangmo's relationship with former NSW Labor party boss Jamie Clements and ex-state MP, Ernest Wong, will be the focus of fresh corruption commission hearings next month.

…The Herald can also reveal that Mr Huang is an $800 million-per-year Crown casino high roller, and such a big punter that it used him as a case study of the benefits of uber-wealthy Chinese gamblers moving to live in Australia.

Leaked Crown documents, part of an ongoing investigation by The Sydney Morning Herald and The Age, can also reveal how Mr Huang dealt with powerful former Labor party operatives working for Crown Casino, even after ASIO warned Labor and the Coalition about him in August 2015.
Huang was at the heart of corruption activities in the federal parliament as well, taking down Sam Dastayari and enmeshing various others. Huang is now exiled but Crown has other mates too, at the Herald Sun:
The architect of controversial Crown casino junkets for Chinese high rollers set up a business with a key China adviser to Daniel Andrews.

Tom Zhou — known as "Mr Chinatown" — also rubbed shoulders with the Labor leader in 2012 at an event run by the Australian Hubei Association, part of the Chinese Communist Party's overseas influence operation.

And the Herald Sun can reveal Mr Zhou's company donated $26,600 to the Labor Party's NSW branch in 2015.

…Mr Andrews yesterday ­encouraged anyone with allegations relating to Crown to come forward, saying "no one gets a free pass on integrity and probity".
Except Crown high rollers across all levels of government.
Thankfully, Domain is also reporting today that Crown has lost its access, at least to Home Affairs:
A "sweetheart" visa deal between the federal government and Crown was axed following the arrest of Australian casino employees in China three years ago, with the gaming giant now bracing for a sweeping investigation that could examine its relationship with senior politicians.

Crown has promised to cooperate with the integrity watchdog probe but hit back at days of serious allegations about its domestic and international operations on Tuesday, labelling them a "smear".
Crown is Australia. In particular, Crown is Victoria.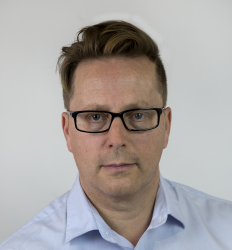 Latest posts by David Llewellyn-Smith
(see all)