Via the AFR comes one of the legends of strategic policy in Australia, Hugh White:
China's bid for regional hegemony poses the most momentous strategic challenge America has faced in Asia since at least the Vietnam War, if not the Second World War. And yet Australia, as its closest ally in Asia, is declining to follow the US lead. If our leaders mean what they say, this is the biggest split between Washington and Canberra on a key strategic issue in many decades.

…But something Scott Morrison said a few weeks ago suggests that this might be about to change. Responding to questions about America and China, Morrison went out of his way to praise a speech given a few days before at the Shangri La Dialogue by Singapore's Prime Minster, Lee Hsien Loong. He described it as "a very insightful presentation" and said that "there are many insights there that Australia would share".

…And Morrison should be agreeing with Lee Hsien Loong, because what Lee had to say was absolutely right. China's growing power and ambition pose real challenges, but Washington's reckless fantasy of containment offers no solution. That is why, in his big foreign policy speech on Wednesday, Morrison should go much further than he has done so far, and explain frankly and in detail why we do not support America's new Cold War on China. If he does that, he would start to offer Australians the kind of leadership they need, and have so far been denied, on the most important foreign policy issue of our time.
The White Doctrine is very simple: China's economic rise is unstoppable and therefore so is it military rise. End of story. See more on that here.
That this is more an economic argument than a strategic one hands the White Doctrine a rather large hidden assumption. White relies upon conventional forecasting models such as those used at the Australian Treasury. These are the same dynamic stochastic equilibrium models that are no more sophisticated in reality than a child's ruler. They simply extrapolate trends.
They take no account of imbalances like debt, economic structure, demographics etc. In short they take no account of the very inputs that determine the long economic cycle, which is what we are talking about here.
Yet when you do plug these three into a model of the Chinese economy they are disastrous. Debt has ballooned to apocalyptic levels long before the nation is rich. Demographics have already rolled over and are headed into a Japanese style stagnation on sterioids. Economic structure illustrates an enormous dependence upon building empty apartments to pointlessly lift empty calorie GDP and keep idle hands busy for political purposes.
These are not the characteristics of a titanic and dynamic rising superpower economy. They are the harbingers of decline in an (albeit very large) emerging market that has overreached an economic model owing to its dictatorial government's claim to economic legitimacy. The only way out is to rise up the production value chain, an exit now blocked by one Donald J. Trump.
I am not arguing that China is about to collapse like the USSR. It's not. But it does share with its failed progenitor the characteristic of mind-numbing inefficiency in massive capital misallocation. Add the demographic and debt woes and it becomes obvious that economic stagnation and much slower growth is China's not very distant destiny, before it becomes super rich and all powerful. China itself is the giveaway on this, with its convulsive attempts at reform then retreat as growth slows too much.
By Hugh White's own definition, once China goes ex-growth then any notion of it being an indomitable military force evaporates. Then we must pose questions about internal stability and security threats to the Communist Party of China as its economic legitimacy falters.
This makes Hugh White's argument that we must immediately kill Australian democracy within an embrace of Chinese hegemony panicked to the point of the ludicrous.
Indeed it makes me think that our Hugh needs to get laid urgently. In the national interest of course.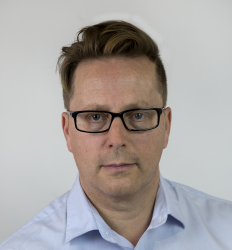 Latest posts by David Llewellyn-Smith
(see all)