Bravo Geg Sheridan who deconstructs ScoMo's official view of China:
Mistake No 1: The PM says China has the "biggest economy in the world in terms of parity purchasing power". This nonsense statement reflects the weird attachment the bureaucracy has to making these absurd claims about the Chinese economy. Let's be clear: the US economy is substantially bigger than $US20 trillion ($28.7 trillion) — China's is about $US13 trillion. That means the Chinese economy is about 65 per cent the size of the US economy. If China is growing about 6 per cent and the US about 3 per cent, the size of the gap between them is not changing much.

…Which leads us to mistake No 2: Everything the PM said about the US in what was a generally good speech is true. However, in an overwhelmingly economic speech he spoke of the US's strategic importance to Australia…But the PM rightly wants to avoid a binary view of the region that sees everything as a tug of war between the US and China. He should also avoid the other silly binary that sees Australia trapped between its biggest trade partner and its security partner. China is indeed, and by some distance, our biggest trade partner. But the US is by a vast distance our biggest source of foreign investment. We are also a huge investor in the US.

Mistake No 3 is to cite the 1.2 million ethnic Chinese Australians as part of our relationship with the People's Republic of China. Beijing wants to conflate all ethnic Chinese around the world with the government in China. We should not assist this process. Many of the ethnic Chinese in Australia did not come from China. They or their parents or grandparents came from Sin­gapore, Malaysia, Hong Kong, Taiwan, Indonesia, the Philippines, Thailand or other parts of the world. If our leaders must quote a figure like this — and why they do I have no idea — it should at least be accurate, something like 500,000 (or whatever the number is) of our citizens came from the PRC. But conflating Australian citizens of ethnic Chinese background with the PRC in any way is against our interests, is inaccurate on its face and will tend to divide rather than unite Australians.e, despite those three mistakes, is a very good beginning.
Fantastic stuff. On point one, China is actually much further behind the US than even this. In its GDP accounting, China does not write down dodgy assets in the way Western economies do. If it builds useless stuff, that isn't worth the cost, then that is never recongised in GDP, whereas it is the US via write-downs.
Obviously, China builds a lot of said useless crap. Staggering amounts.  60 million empty apartments, roads and airports to nowhere. And on it goes. So if it were to adopt the proper accounting standards then its GDP measure would shrink, perhaps by as much as 20%.
In other words, in reality, the Chinese economy is only half as powerful as that of the US and it is choking on bogus GDP accounting and capital misallocation from the desperate need to keep idle hands busy so that they don't turn hostile to a repressive regime.
Sure, it has caught up over the past two decades but it has done so via super-charged useless growth using debt. Future Chinese development is a giant bluff and the only thing inevitable about it is either financial crisis, extend and pretend stagnation or both. Once China goes ex-growth at 3-4% GDP, owing to its fallacious GDP accounting, it will barely be growing at all.
In raw power terms, this is why China has one aircraft carrier and the US has 21. Bizarrely, this is the basis upon which some in Canberra want to give away your democracy.
More Mr Sheridan!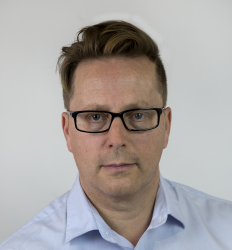 Latest posts by David Llewellyn-Smith
(see all)