Last year, Labor leader Bill Shorten gave a speech to the Press Club claiming Australia's private health insurance industry is "treating Australians like mugs" and "gouging people on the basis of a con". Shorten also pledged to cap health insurance premium increases at 2% per annum for the next few years.
Australia's private health insurance industry is already on its knees with younger, healthy people leaving the system as premiums inexorably rise. This is leaving the system with a larger proportion of older people with higher health needs.
Indeed, the ACCC's annual report on the private health insurance industry, released in November, showed that the proportion of Australians with Hospital or combined cover fell from 46.8% in 2016 to 45.1% in 2018:

Household expenditure on private health insurance also rose by 4.6% in 2017 and by 3.6% in 2018:

And this rise in expenditure on private health insurance came despite the percentage of policies with exclusions and excess/co-payments rising significantly:


Labor's idiotic plan to uncap visas allowing migrants to bring their elderly parents into Australia threatens to make the situation much worse, since it will burden the system with potentially millions of additional elderly people with high health needs, requiring cross-subsidisation from younger Australians and forcing-up premiums even further.
That is, private health insurance is a risk and cost-sharing system. Therefore, adding a large number of older people who are likely to be heavy users of the system necessarily means that the cost of providing such insurance will skyrocket.
The rising premiums arising from Labor's elderly parent visas will also create additional burdens for the federal budget via the 30% private health insurance rebate.
Government's will also have to foot the bill for any exodus back to the public system caused by surging premiums.
Thousands of extra medical professionals will also be required to cater for the new arrivals, whose training is paid for to a large extent by taxpayers.
In short, Australia's unlimited elderly parent visas pose a disaster for Australia's medical system and Australian taxpayers.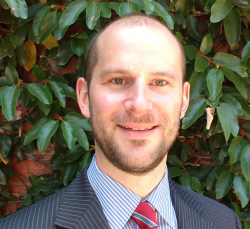 Latest posts by Leith van Onselen
(see all)