Via the Saturday Paper comes Wanning Sun, professor of media studies at University of Technology Sydney:
…It is still too early to tell whether a strong WeChat presence will translate into votes for Labor. Dr Chaoguang Chen, the president of the newly established Chinese Australian Multicultural Association, says these short live sessions are "largely symbolic" but "still important in influencing voters". He notes, "They demonstrate the willingness of party candidates to reach out and engage with the Chinese communities."

As the campaign gains momentum, the use of WeChat by individual politicians and the major parties has become a staple topic in the media's election coverage. In the past few weeks, there have been prominent stories about the risks of political interference and the Chinese government's censorship of WeChat, especially since it was revealed several key politicians' accounts – including those of Shorten and Morrison – were registered with the IDs of Chinese entities, giving those accounts greater reach on WeChat but also opening them up to closer scrutiny by Chinese authorities. Some analysts from the Australian Strategic Policy Institute said that the adoption of WeChat in Australia posed a threat to our national security.

Scholarly research indeed suggests that censorship by the Chinese government is relatively frequent within the three key WeChat spaces – the chat function, WeChat Moments and official WeChat public subscription accounts. WeChat's gatekeeping strategies include keyword identification, maintaining watch lists of individuals and organisations, algorithmic recognition of politically sensitive images, and close scrutiny of high-risk locations.

Most of the media stories about WeChat and the forthcoming election convey a sense of risk, but few acknowledge that, while journalists are concerned about censorship, politicians are far more pragmatic. They seem willing to take a calculated risk and embrace WeChat, possibly because the prospect of being outmanoeuvred by their opponents is far more frightening than Chinese censors. Labor has at least two painful reminders of the platform's power: the Liberal Party's 2016 victory in Chisholm, thanks in part to Gladys Liu's successful WeChat campaign; and the state Liberal candidate Scott Yung's claim that he used WeChat to cruel Michael Daley's chances in the New South Wales election, with a 5.1 per cent swing to the Liberals in Yung's seat of Kogarah.

But any Australian politician looking to leverage WeChat will need to carefully navigate the complex politics that exist within these groups. Individuals can only be brought into a group by an existing member, and if members do not adhere to group rules, they can be ousted by the group leader – usually the person who starts the group.

Recently, WeChat users have been warned that group leaders must take responsibility for any politically controversial or socially destabilising content posted in their groups.

Acutely aware of WeChat's capacity to block content based on certain keywords and images, the leaders of these groups constantly remind members not to discuss Chinese politics. Even though WeChat users who sign up using a non-Chinese ID are subject to less scrutiny and face less severe consequences, most WeChat groups see it as their responsibility to rein in any discussions that stray into Chinese politics, with such posts as, "No Chinese politics, please. We are in Australia, and we are only concerned here with Australian politics."
Is there a difference?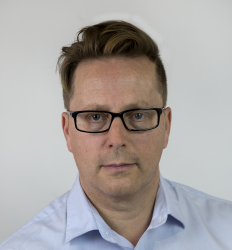 Latest posts by Houses and Holes
(see all)