I noted in the lead-up to the New Zealand General Election, held on 23 September, that Labour had an excellent housing platform that addresses both supply and demand distortions via negative gearing reform, banning foreign buyers of existing homes, tighter capital gains taxes, removal of urban growth boundaries, plus bond financing for infrastructure. Its plan to reduce immigration by around a third is also sound, and would help to relieve chronic housing and infrastructure pressures, especially around Auckland.
Last month, New Prime Minister Jacinda Ardern gave her 'speech from the throne', which confirmed that the Government would pursue its housing reforms in-full. New housing minister, Phil Twyford subsequently confirmed the timeline for these reforms in an interview aired last week on Interest.co.nz.
On Friday, Twyford gave a speech to the Salvation Army whereby he explicitly set out the direction of Labour's housing policy. Below are some highlights:
The housing crisis is quite unacceptable for any New Zealander.

It offends the sense of fairness and opportunity for all our country was built on.

We have a broad housing reform agenda and we are already taking the first crucial steps towards fixing the crisis.

Central to that agenda is a reassertion of the role of state housing.

We are going to put the state back into state housing.

Our Government rejects the view that state housing is a redundant idea from the 1930s and that modernisation means selling off the houses and getting charities and the private sector to do this work instead.

Given the state of the housing market right now, it should be clear to anyone that state housing – decent, secure, income-related rental housing for the people that need it most – is needed more than ever.

Our Government will not milk Housing NZ for profits. We will reinvest any surpluses back into the building of new homes and upgrading existing ones.

We will stop the mass sell-off of state housing, and as part of our 1st 100 Days, the Prime Minister will have more to say on this shortly.

I want Housing NZ to be a world class public housing landlord…

We are going to build a lot of houses.

And we are going to build whole communities…

Through Kiwibuild we are going to build 100,000 affordable homes for first home buyers, half of them in Auckland.

We are going to set up the Housing Commission, a national urban development authority that will lead large-scale projects to build whole communities, with the jobs, and transport infrastructure and open spaces and amenities that communities need. Along with the housing types that people need at costs they can afford.

These communities will have a mix of state and community housing, affordable Kiwibuild homes for first home buyers, and open market homes.

One of the big differences between our Government and the last is that we are going to build affordable homes, and public housing, wherever we possibly can.

Because if we don't, who will?

We are closing the door on speculators. We are introducing legislation in our first 100 Days so that only citizens and permanent residents can buy existing homes. We are pushing the bright line test out to five years so if a speculator sells a rental property within five years they will pay income tax on the capital gain.

We will also shut down the negative gearing tax breaks that give speculators an unfair advantage over first home buyers.

And our Tax Working Group is being asked to design tax reforms that will tilt the playing field away from real estate speculation and towards the productive economy that creates jobs and exports.

Yesterday we passed the Healthy Homes Guarantee Bill that will set minimum standards to make sure rental properties and warm and dry. Backed up by a beefed up compliance capacity within the Ministry that will see risk-based auditing and investigations.

Next year we are going to review the Residential Tenancies Act to deliver more security of tenure for renters. Because well over a third of us renting these days we cannot continue with the current outdated law.

All this is supported by what I call our Urban Growth Agenda. It is a set of reforms designed to allow our cities to make room for growth, and bring down the high cost of urban land that is at the heart of these problems.

I know this is an ambitious agenda. But the scale of the crisis demands ambition…

The Sixth Labour Government's housing reform agenda is also about nation building.

It recognises we have a crisis, and is bold and broad in response. It has the courage to tackle deeply entrenched problems that have been allowed to fester for too long.

It redefines the role of the state, and gets it back into the business of mass home building.

It will tame the out of control speculation that has been so destructive, and modernise rental laws.

In building 100,000 houses, re-inventing state housing, and building dozens of thriving modern communities around New Zealand, it will change the face of our towns and cities.

It will create the conditions for our people to thrive.

Once implemented it will amount to the biggest overhaul of housing policy since the time of the First Labour Government.
While the proof of the pudding will be in the eating, Twyford has ticked all the right boxes, tacking not just demand and supply-side reforms, but also changes to rental laws (to improve rental standards and security of tenure), as well as broader tax reforms to shift the New Zealand economy away from ponzi housing speculation towards sustainable productivity-driven growth.
Labour's reforms are clearly a huge improvement on the former National Government's do-nothing approach. Australia's delinquent politicians on the fake left and right should take note.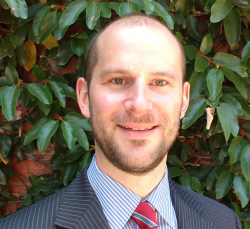 Latest posts by Unconventional Economist
(see all)