Well, don't say we didn't warn you. Via Reuters:
Customs at China's northern Dalian port has banned imports of Australian coal and will cap overall coal imports for 2019 through its harbours at 12 million tonnes, an official at Dalian Port Group told Reuters on Thursday.

The indefinite ban on imports from top supplier Australia, effective since the start of February, comes as major ports elsewhere in China prolong clearing times for Australian coal to at least 40 days.

Five harbours overseen by Dalian customs – Dalian, Bayuquan, Panjin, Dandong and Beiliang – will not allow Australian coal to clear through customs, said the official. Coal imports from Russia and Indonesia will not be affected.

The ports handled about 14 million tonnes of coal last year, half of which was from Australia, said Gu Meng, analyst at Orient Futures.
The Aussie dollar was hammered around the same time: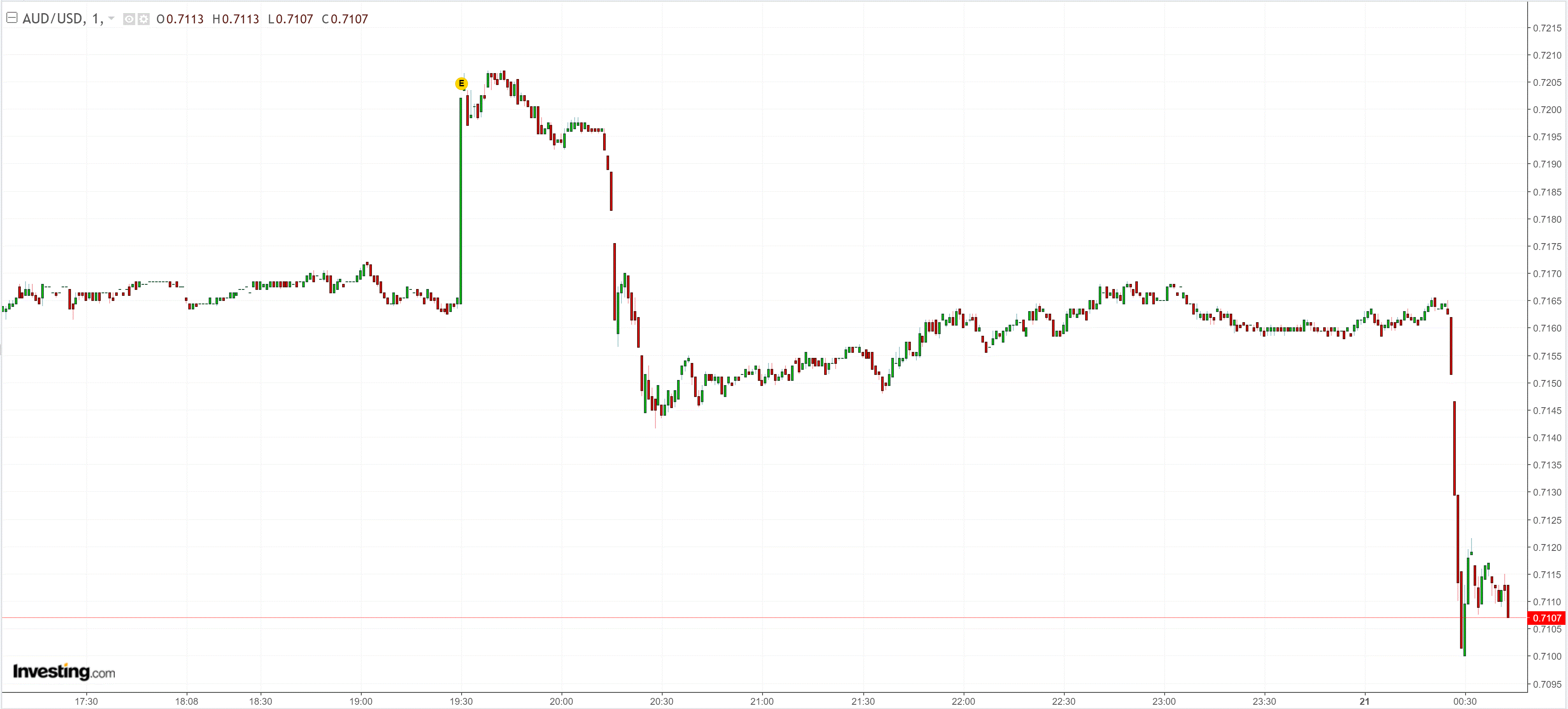 We've just finished recording our new podcast, China Attacks!, so I suggest you listen to it:
Join MB Fund's Head of Investments Damien Klassen, Chief Strategist David Llewellyn Smith and Tim Fuller as we bring you up to speed on the levers China can pull to exert influence on the global economy.

Trade issues
Cyber warfare
Political Influence
How we position portfolios to face these threats head on.



The information on this podcast contains general information and does not take into account your personal objectives, financial situation or needs. Past performance is not an indication of future performance. Damien Klassen and Tim Fuller are an authorised representative of Nucleus Wealth Management, a Corporate Authorised Representative of Integrity Private Wealth Pty Ltd, AFSL 436298.
Australian recession prospects are firming fast.
---
David Llewellyn-Smith is chief strategist at the MB Fund and MB Super which is long international equities and local bonds that will benefit from a weakening Australian economy and dollar so he is definitely talking his book.
If the ideas above interest you then contact us below.