I've noted previously how the New Zealand Labour Party's promise to "build 100,000 affordable homes across the country" is shaping up as an epic failure due to:
the government changing the program from "building" to "facilitating" the delivery of 100,000 affordable dwellings, meaning that NZ taxpayers would merely 'underwrite' many dwellings that would have been built anyway, thereby protecting developer margins;
the government increasing the price threshold on a Kiwibuild 3 bedroom home to $650,000, which is unaffordable to more than half of Auckland households; and
the government announcing a ridiculously high income cap of $180,000 for would-be Kiwibuild homeowners – a level that is more than twice the average household income – thus turning the program into "socialism for the rich".
Yesterday, Stuff.co.nz reported that Kiwibuild's popularity is plummeting:
Kiwibuild's "plummeting popularity" could spell out Kiwibust for the Government's flagship policy.

There are only 338 pre-qualified Kiwibuild applicants, while contracts for 3375 houses have been signed off by the Government. It was forced to push out the Kiwibuild ballot deadline in Wanaka, after receiving just 20 entries for 10 homes.

…the initiative was getting no traction and there was low interest in Kiwibuild homes…

"Houses are too expensive and too small. The minister isn't building enough houses, he isn't selling enough houses, and those few that are sold aren't going to the people that need them" [said National Party housing spokeswoman Judith Collins]…
Earlier this month, ex-Labour Party MP, Peter Dunne, described Kiwibuild as "one of Edmund Blackadder's cunning plans":
…no longer will the government build "100,000 high quality affordable homes". And no longer does "affordable" mean $350-450,000, but $650,000.

Moreover, now the plan is merely to "deliver" 100,000 homes, which, in the best Blackadder fashion, means accumulating all the new homes already being built over the next 10 years by the private sector anyway, and dressing them up as Kiwibuild homes…

Any suggestion that Kiwibuild will mean 100,000 more houses being built than might otherwise be the case has long since vanished.

All that is happening is that existing plans are being branded under the Kiwibuild label, which is win-win for both the government and the industry.

Therefore, in reality Kiwibuild is a very clever strategy of the government doing very little, but making it look like a lot, and all the while being able to milk many photo opportunities for Ministers as the still uncommon achievement of each house being completed happens.

…when the marketing awards are next given out Kiwibuild deserves first prize as a cunning plan, well marketed, but delivering very little and changing not very much, while all the time leaving people feeling good about the government's warmth and kindness. Not even Blackadder and Baldrick in their heyday could ever have been as devious.
In other words, Kiwibuild is a policy smokescreen designed to give voters the impression that the Government is acting on housing affordability, while not actually doing much at all.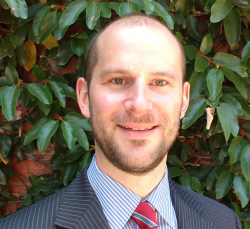 Latest posts by Leith van Onselen
(see all)