It would be amusing if it were not so horribly corrupt, via the AFR comes Amateur Treasurer Josh Frydenberg mainlining panic straight into bank executive veins:
"I would encourage the banks when it comes to lending, in particular for small business, make sure you get the balance right, keep the books open and don't lose sight of the broader public good," he said.

"We all know the royal commission has brought into focus the issues of responsible lending and examples of misconduct. While both issues are important, I do see them to some extent as separate, with different responses required."

…"Great care needs to be taken around any further changes to responsible lending in order to prevent an unnecessarily restrictive approach to credit."
Sadly, in Australia's housing addicted economy there is no division between mortgages and business lending, given deflating housing assets secure both. Neither is there a division between criminal behaviour and predatory lending. See the Royal Commission.
Charging dead people:
In April the commission revealed the sordid details in which planners from Commonwealth Bank subsidiary Count Financial profited for years from dead customers' fees.
In the worst case revealed, a planner knew a client had died in January 2004, but was still taking almost $1000 a year in fees until December, 2015.
By August it was also revealed how National Australia Bank superannuation services whacked fees on the accounts of more than 4000 dead customers.
A month later, in September, it was the turn of AMP to be caught out charging life insurance to dead people on their superannuation accounts.
Bullying, stalking and abusing the disabled and infirm:
The call revealed a salesman bombarding the young man with information, with the 26-year-old offering hesitant, one word answers. Mr Stewart said his son not understand what was happening.
When he pleads: "I need to go", the salesman pressures him for bank details to set up direct debit.
In September the commission heard how aggressive case managers at insurance giant TAL who hounded a nurse with an anxiety disorder for six years — including using a private detective to film her at a swimming pool — went unpunished.
Insurance giant TAL hired a private detective to spy on the nurse. Picture: Stock image
The commission heard how CommInsure rejected a woman's claim after she was treated for breast cancer because her surgery wasn't "radical" enough.
In March, the commission heard from a man who told the Commonwealth Bank "I'm a gambler, I've got a gambling problem" as he pleaded to escape a credit card debt spiral. Instead he was offered more credit.
Youth-focused insurer Youi provided service that was anything but "awesome", leaving victims of natural disasters displaced from their homes for more than a year.
Rapacious incentives:
The commission saw evidence of how Freedom Insurance — the company which pressure sold to a man with Down syndrome — rewarded the best salespeople with Vespa scooters and trips to Bali.
But it was revealed funeral insurer Let's Insure did similar incentives, offering top sales people trips to Las Vegas to stay at a "glitzy hotel".
In yet another case a BankWest manager was awarded a trip to Hayman Island and hailed as a "regional champion" before his dodgy lending practices contributed to a struggling farmer losing his property.
In one case, the royal commission blasted Aussie Home Loans for keeping tearful victims of a shonky mortgage broker in the dark about his fraud, all the while continuing to collect trailing commissions on the $70 million of loans he wrote.
In one case a victim was kept in the dark even after she called Aussie in tears after being accused by her bank of presenting faked loan documents.
Evil planners and predatory lending:
In April we heard of rogue National Australia Bank staff who falsified documents to secure mortgages for customers in return for cash bribes paid across the counter, the banking royal commission has heard.
In another case — a high-flying Westpac executive said the bank was too busy to tell the corporate cop about a shonky financial planner, even though it had secretly started paying back the planner's victims.
One of the scariest things in the whole commission were questions over how safe our mortgage market actually is.
The commission posed serious questions about the Household Expenditure Measure (HEM) — the benchmark used to assess a customer's debts and liabilities — which was heavily criticised in the interim report.
The commission said lenders did not diligently analyse a customer's household expenses which could restrict or prohibit their ability to take out a loan.
Where is the "public good" in protecting this disaster? I mean, come on.
We know where this "advice" is coming from. The corrupt and captured regulators which are increasingly abandoning all pretense of independence. Recall that behind the scenes the RBA is working with Treasury to prevent any change to the corrupt banking regime exposed by the Hayne Royal Commission upon which its favourite property bubble depends:
The Reserve Bank of Australia and Treasury have privately cautioned the Morrison government that any regulatory response to the financial services Royal Commission must be careful to avoid putting the brakes on lending to home buyers and business.
This despite four out of five Australians losing faith in their own banking system:
Only one in five Australians believes banks act ethically and only one in four thinks banks take responsibility for mistakes and keep their promises to customers, according to the damning findings in a new national survey.

The survey underlines that the job of repairing customer trust in the wake of the Hayne royal commission will be a long and challenging road.

The inaugural Deloitte Trust Index – Banking 2018 has found the public's dim view of banks is not influenced by major political party persuasion, class or gender. Nor are branch customers any more trusting than those banking over the internet.
As well, Frydenberg recently reappointed APRA chairman Wayne Byers out of the blue amid fierce criticism and immediately took the quid pro quo of using the regulator's brand in a political attack, via the AFR:
Mr Frydenberg on Wednesday accused Labor of trying to "smash" the already-falling housing market from its plan to curtail negative gearing and capital gains tax breaks.

He has instead endorsed the prudential regulator's interventions to cool the property market via cracking down on investor loans.
So, will Amateur Treasurer Frydenberg's panic, circumvention of the Hayne Royal Commission, politicisation of the regulators, crushing of monetary independence and embrace of criminal banking succeed? Let's ask the banks, also at the AFR:
Amid growing fears the banking royal commission will force banks to restrict the credit needed to grow the economy, business banking heads at National Australia Bank and Westpac Banking Corp have responded to Treasurer Josh Frydenberg by pledging to keep their doors open to SME customers as both banks urged Commissioner Kenneth Hayne not to over-regulate the space.

After Mr Frydenberg, in the AFR Weekend, urged banks to "keep open the books" and help avoid "an unnecessarily restrictive approach to credit", Anthony Healy, NAB's chief customer officer for business and private banking, said on Sunday: "We are open for business".
Pretty weak stuff. ANZ gave the real answer decisively, also at the AFR:
…From November 25 the bank will be using new "comprehensive credit reporting" checks by having third-party agencies check on applicants' credit card, home, personal, or car loan debt.

In addition, mortgage brokers will be required to provide "enhanced verification" about applicants' income and rental expenses. This will include more details about changes to financial circumstances, including impending retirement. More details will be asked for about living expenses and any other commitments.

Brokers will asked to look out for any signs of financial hardship, including late payments, overdrawn accounts, gambling and pay day lender transactions.
The bank will also require segmented proof of income divided by overtime, bonuses and part timers will have to show six months employment.
Constraints on business loans is not the problem. Constraints on mortgages is. One automatically implies the other as the underlying security deteriorates. There is also the fact that the bank's don't care what Frydenberg thinks. The Royal Commission is Labor's baby. With the election a foregone conclusion, only Labor is in the minds of banking executives as they prepare for its reform of tax concessions, regulators and criminal activity.
Which leads to one fateful conclusion. The abjectly corrupt RBA, APRA and Treasury are going to throw every gun, grenade, knife and stone that they can grasp at Shadow Treasurer Chris Bowen to force him to endorse criminal banking, as well as back flip on negative gearing reform.
I hope you're ready, Chris. The nation is counting on you to stand firm in the real "public good" of draining this festering, stinking swamp.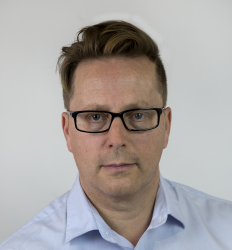 Latest posts by Houses and Holes
(see all)