The evidence is in. Australian's no longer trust their banking system, via the AFR:
Only one in five Australians believes banks act ethically and only one in four thinks banks take responsibility for mistakes and keep their promises to customers, according to the damning findings in a new national survey.

The survey underlines that the job of repairing customer trust in the wake of the Hayne royal commission will be a long and challenging road.

The inaugural Deloitte Trust Index – Banking 2018 has found the public's dim view of banks is not influenced by major political party persuasion, class or gender. Nor are branch customers any more trusting than those banking over the internet.
So, is the answer to bury the problem, as the corrupt RBA and Treasury are aiming to do for fear of tighter credit? Obviously not.
The problem must confronted head on. The problem is not the banks. It is the rules in which they are operating and corrupt regulators that have abjectly failed to enforce consumer credit regulations:
the RBA/APRA split is a disaster with diffused responsibility for financial stability and monetary policy stuck in a void somewhere between them;
the RBA is a fat and lazy bureaucracy that has a legacy of world class corruption with no public accountability that must be swept clean;
the RBA and Treasury could not forecast their way out of a wet plastic bag. This failure is a function of corrupted economic ideology;
APRA is utterly captured having protected bank rorts for years and is incapable of self-reform;
ASIC is a toothless tiger with a hopelessly weak-kneed culture.
Adele Ferguson has some ideas from the Financial Rights Legal Centre (FRLC):
It calls for a regular sector wide-review or re-run of the royal commission. It is a smart idea that should be embraced.

The FRLC's overarching theme is the law needs simplifying, consolidating, updating and strengthening. "Loopholes must be identified and closed and penalties need to increase to more effectively deter poor corporate behaviour." Intervention is required to address cultural problems and consumers need to be better compensated. It is spot on.

They include tackling cultural problems by introducing corporate social responsibility to directors, extending the Banking and Executive Accountability Regime (BEAR), ending all forms of conflicted remuneration and professionalising the industry by strengthening licensing, conduct, qualifications and ethics training.
Fix the rules and those enforcing them and banks follow. IBring on the regulators inquiry. Smash the corrupt RBA, APRA and Treasury banking nexus. Only then will trust in the system be restored.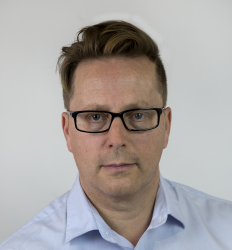 Latest posts by David Llewellyn-Smith
(see all)