Via Bloomie comes life under the God King:
China's plan to judge each of its 1.3 billion people based on their social behavior is moving a step closer to reality, with Beijing set to adopt a lifelong points program by 2021 that assigns personalized ratings for each resident.

The capital city will pool data from several departments to reward and punish some 22 million citizens based on their actions and reputations by the end of 2020, according to a plan posted on the Beijing municipal government's website on Monday. Those with better so-called social credit will get "green channel" benefits while those who violate laws will find life more difficult.

The Beijing project will improve blacklist systems so that those deemed untrustworthy will be "unable to move even a single step," according to the government's plan. Xinhua reported on the proposal Tuesday, while the report posted on the municipal government's website is dated July 18.
Dan Andrews has nothing to worry about. Or does he? At the AFR:
The White House has slammed China's increasingly frequent and sophisticated use of cyber attacks, citing the diversion of internet traffic and restarting of state-sponsored hacking programs among a litany of sharply worded complaints made against Beijing.

In his bi-annual report on China, US Trade Representative Robert Lighthizer, said Beijing had "fundamentally" failed to change its behaviour around cyber espionage giving it unfair access to intellectual property, trade secrets, negotiating positions and the internal communications of business.

The report adds weight to revelations in The Australian Financial Review this week that China diverted internet traffic heading to Sydney and its peak security agency had overseen a surge in attacks on Australian companies.
I'm sure Victoria is exempt.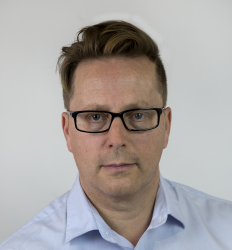 Latest posts by David Llewellyn-Smith
(see all)