Via QCL:
HORROR receival figures into the GrainCorp storage network highlight the depth of the drought in Australia's north-eastern cropping zone.

Total new-crop grain receivals into the GrainCorp bulk handling network as of November 5 totaled just 93,300 tonnes, with Victorian deliveries, traditionally not a major factor until December, making up over a quarter of the tally.

And industry figures expect the sparse level of deliveries to continue, estimating that GrainCorp could expect to see just 30 per cent of the well below average  east coast winter crop in its system given the strong domestic market this season.

The entire cropping zones of Queensland and NSW together have contributed just 67,800 tonnes into GrainCorp storages for the year.

Even this lowly total is a step up from last week's figures, when there was just 22,000 tonnes across the two massive grain producing states, which normally put millions of tonnes into the system before the Victorian harvest is ripe.

In comparison, at this time last year, even allowing for a drought impacted season, there was 717,000 delivered to GrainCorp's networks and in 2016, in spite of massive rain delays, there had been 1.2 million tonnes delivered.

This puts total deliveries this year at 7.5pc of receivals to the same time of year in 2016 or 13pc of those in 2017.

The shortage of cereals hitting the system is borne out by the fact a significant proportion of the grain hitting the GrainCorp system has been chickpeas from central Queensland.

GrainCorp is bracing itself for limited deliveries of whatever grain there is this season.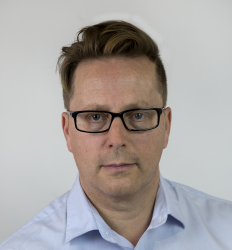 Latest posts by Houses and Holes
(see all)