The Guardian, along with much of the world's press, had a sneerfest at Donald Trump's expense yesterday:
For the rest of the world, President Donald Trump's America is a laughingstock, not a leader.

That was the takeaway from Trump's speech to the 2018 United Nations general assembly. Trump opened his speech the same way he opens his campaign rallies, TV interviews, and probably conversations with every visitor he meets: "In less than two years, my administration has accomplished more than almost any administration in the history of our country."

The response from the leaders assembled in the room? Laughter. The entire world literally laughed at the US president – and they weren't laughing with him.

Even Trump himself was taken aback: "I did not expect that reaction …"

…With Trump's own behavior and policies as a backdrop, the substance of Trump's speech merited laughter – it was an incomprehensible joke.

The main theme of Trump's speech was protecting US "sovereignty" and he said that all countries should do likewise. He claimed: "The United States will not tell you how to live, work or worship. We only ask that you honor our sovereignty in return." But shortly thereafter Trump spent portions of his speech telling Iran and Venezuela what to do at home.
I diametrically disagree with the Trump position on climate change, Iran, multi-national institutions, tax cuts, refugees, gun control, and pretty much everything else. But one thing President Trump has 100% right is the problem of "globalism".
I'm not certain that Mr Trump and I would define "globalism" in quite the same way. Yet it would be similar enough: the encroachment of global institutions and identity into the management of national peoples.
Where the boundaries fall between these two has gone awry and if they are not fixed then only more fragmentation of the global community can be expected. This will be disastrous as the world confronts the two great challenges of our time – the great power contest of the US and China and climate change – as the only mechanism of collective action available to the species, nations, collapses into bickering and worse.
The Western world is riven by globalism. It started well, as a drive for productivity gains worldwide via free trade, but it has devolved entirely into something else today. Globalism is now a corporate ethos of gallivanting Davosian ubermen arbitraging and exploiting workers worldwide. Just as bad, they have take control of governments everywhere to prevent anybody from doing anything about it.  Importantly, this is no longer about free trade and the common good of competition and markets. It is instead about the vested interests and super-greed of an elite class and their bourgeois minions that keep Western workers down.
The equation is actually pretty simple. The globalists outsourced Western industrial bases to places like China at immense profit. When this competitive project was mismanaged and led to the collapse aggregate demand in the West, income gains were substituted with asset price gains as a way to get ahead. When that little ponzi-scheme blew up in the GFC we found ourselves where we are today with no demand and houses that could be afforded only by the gallivanting Davosian ubermen. Homeless and without income or respect, working classes were forced into bullshit jobs pushing paper or kissing booty or talking jargon. Adding insult to injury, the globalist universities infected the whole world with political correctness, pretending to care about workers while ripping their tongues clean out of their heads.
The resulting righteous anger has led to mini-revolutions at the ballot box with nationalist fringe parties tearing at the European project, Brexit, an alt-Right White House and movements like One Nation Downunder. There are as many differences between them as there are similarities but the one thing that unites them is a commitment to national borders and government to management the affairs of their people.
In other words, they've had enough of the gallivanting Davosian ubermen. They are right to have. And this is where they got the last laugh. As Donald Trump stood at the august UN lecturn, he was speaking for the forgotten working classes. Don't get me wrong, after his corporate tax cut he sure wan't working for them, but he was speaking their language and delivering their message.
In a way you can see it as a measure of their desperation. They literally paid Donald Trump and his corporate mates $2.26 trillion to deliver their message. That's how important it was to them and how little they had been heard until yesterday.
Somehow I don't think that that is all that funny.
So what is the message? Why do they want those national boundaries managed? Basically they want their country back with a decent house to live in, with a decent job with decent pay and a bit of respect. To get that they want to see less migration to take pressure of house prices and wages and whatever it takes to get some self-respecting jobs back. Yet for that they are "deplorable."
So, laugh it up Davosian ubermen and uberwomen. But do take a moment between directors's clubs to recall that Donald Trump is POTUS and that you are not. Moreover you never will be again, not until you get over the snickering arrogance of your class to make friends with the people you forgot: your working classes and poor of every gender, sexuality and race.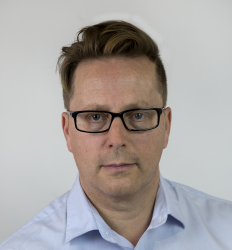 Latest posts by David Llewellyn-Smith
(see all)