If you want a textbook example of how desperate the 'growth lobby' has become in its support of mass immigration and a 'Big Australia', look no further than Andrew Markus' disparaging remarks about the Australian Population Research Institute's (APRI) recent survey showing that nearly three-quarters of Australian voters believe Australia already has enough people: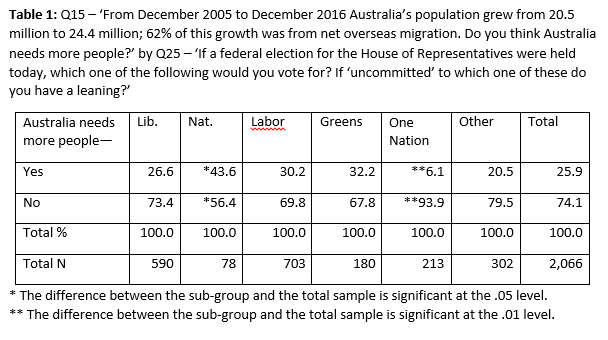 With 54% of voters wanting a reduction in Australia's migrant intake: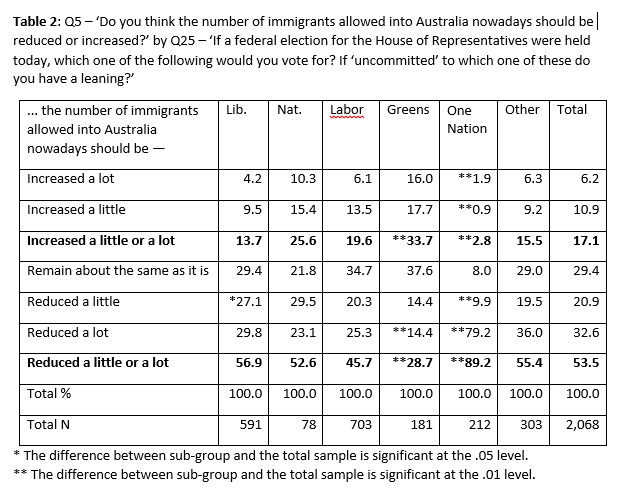 Because most voters believe that high immigration is placing pressure on Australia's livability: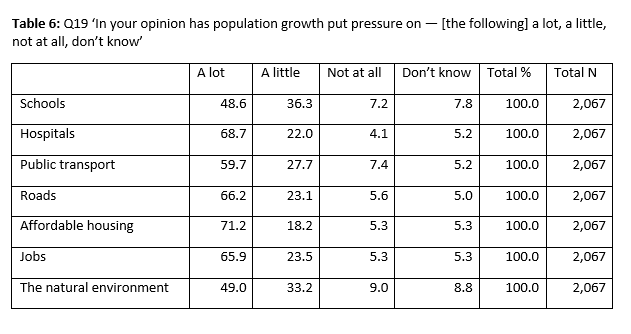 Writing yesterday in The Conversation, Markus claimed that the APRI's survey was biased and that people should instead look at the Scanlon Foundation's surveys on attitudes towards immigration:
The survey employed a commercial panel, which yields a large number of respondents but is not a random sample of the population. Of those who were Australian voters, 54% indicated the number of immigrants "should be reduced". The survey then went on to ask several additional questions – some of which were of the leading variety.

The survey informed respondents that:

From December 2005 to December 2016 Australia's population grew from 20.5 million to 24.4 million; 62% of this growth was from net overseas migration.

It then asked in blunt terms:

Do you think Australia needs more people?

With this wording, the proportion with a negative view of immigration (that is, Australia does not need more people) jumped to 74%. This is a clear indication of the impact of question wording and context…

Almost at the same time as this survey, in June-July 2017, the Scanlon Foundation conducted two surveys. In its annual survey, which is interviewer-administered and is a random sample of the population, the Scanlon Foundation employed a question that has been used in Australian surveying for more than 50 years and hence provides scope to track trend of opinion over time. It asked:

What do you think of the number of immigrants accepted into Australia?

It found just 37% considered the intake to be "too high", 40% "about right", and 16% "too low"…

There have been several other probability-based surveys on attitudes to immigration in 2016 and 2017, including the Australian Election Study conducted by researchers at the Australian National University, a Morgan survey, and the annual Lowy Institute Poll.

None of these surveys obtained a majority agreeing that immigration is "too high", much less concern at the level of 74%. The 2017 Lowy Institute Poll found 40% favour reduction.
It's important to note from the outset that Andrew Markus receives funding grants from the Scanlon Foundation to conduct its annual surveys on attitudes towards migration. Peter Scanlon is also a key leader of Australia's 'growth lobby'. He is a major real estate investor and developer and has a clear vested interest in mass immigration, as explained by John Masanauskas:
MAJOR investor and former Elders executive Peter Scanlon hardly blinks when asked if his conspicuous support for a bigger population is also good for business.

Mr Scanlon, whose family wealth is estimated to be more than $600 million, has set up a foundation with the aim to create a larger and socially cohesive Australia.

It also happens that Mr Scanlon has extensive property development interests, which clearly benefit from immigration-fuelled high population growth.

"My primary driver in (setting up the foundation) is if we don't have growth we are going to lose all our youth because the world is looking to train people around the world," he explains. "Instead of having stagnant growth, we're going to have a serious decline."

Mr Scanlon believes that governments aren't doing enough to sell the benefits of a bigger population so he has put his money where his mouth is…
Similar could be said about Westfield's former head Frank Lowy (another vested interest), whereas the Roy Morgan survey cited above actually showed that most Australians want a 'smaller Australia'.
Markus has also forgotten to mention a 2016 Essential Poll, which showed that 59% agreed that the level of immigration into Australia over the last 10 years has been too high.
Whereas another Essential Poll held in February 2018 had 50% of respondents rejecting the claim that "increasing migration creates economic growth by building demand" (versus 33% supporting this claim).
As to the APRI's survey methods, these were explained clearly in the survey paper as well as in a subsequent blog post, which clearly explain the differences to the Scanlon Foundation's surveys:
The TAPRI survey was completed online by a random sample of 2057 voters, (with quotas set with a 10% leeway, in line with ABS distributions for age, gender and location). The sample was drawn from a panel of 300,000. Thus, TAPRI used the same methodology as is now employed by Newspoll and by Essential Media.
The Scanlon poll was based on a telephone sample of 1,500 Australian residents drawn from the entire population of residents. It therefore included many respondents who are not citizens and therefore not eligible to vote.
There are significant issues concerning the reliability of telephone interviews when probing  sensitive issues. As the highly credible Pew Research polling organisation has indicated, respondents may be more likely to provide socially undesirable responses in the relative anonymity of the internet.
Scanlon found a much larger share of respondents favoured a reduction in immigration numbers in a different online survey that it funded which used methodology similar to that used by TAPRI. In the telephone survey 37% said that immigration was too high.  In contrast, 50% of this online sample agreed that the immigration intake was too high, rising to 53% when the findings were limited to those who were Australian citizens. This result is almost identical to the TAPRI finding.
So, APRI's survey method is much more reliable than Scanlon's because: 1) it gauges the opinions of Australian voters only (i.e. citizens), rather than migrant non-citizens that are ineligible to vote; and 2) it is conducted online where honest answers are far more likely.
I will also add that the Scanlon Foundation's technique of asking people what they think of current immigration levels without telling them what those levels are, or what proportion of population growth is due to immigration, is hard to defend. Clearly it has produced more favourable responses, presumably because people are less prepared to say immigration is too high when they don't know how high it is.
So who is biased here?
In any event, if Markus is so confident that Australian voters support mass immigration, let's put it to a plebiscite at the next federal election and decide the issue once and for all.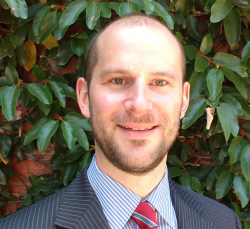 Latest posts by Unconventional Economist
(see all)