This: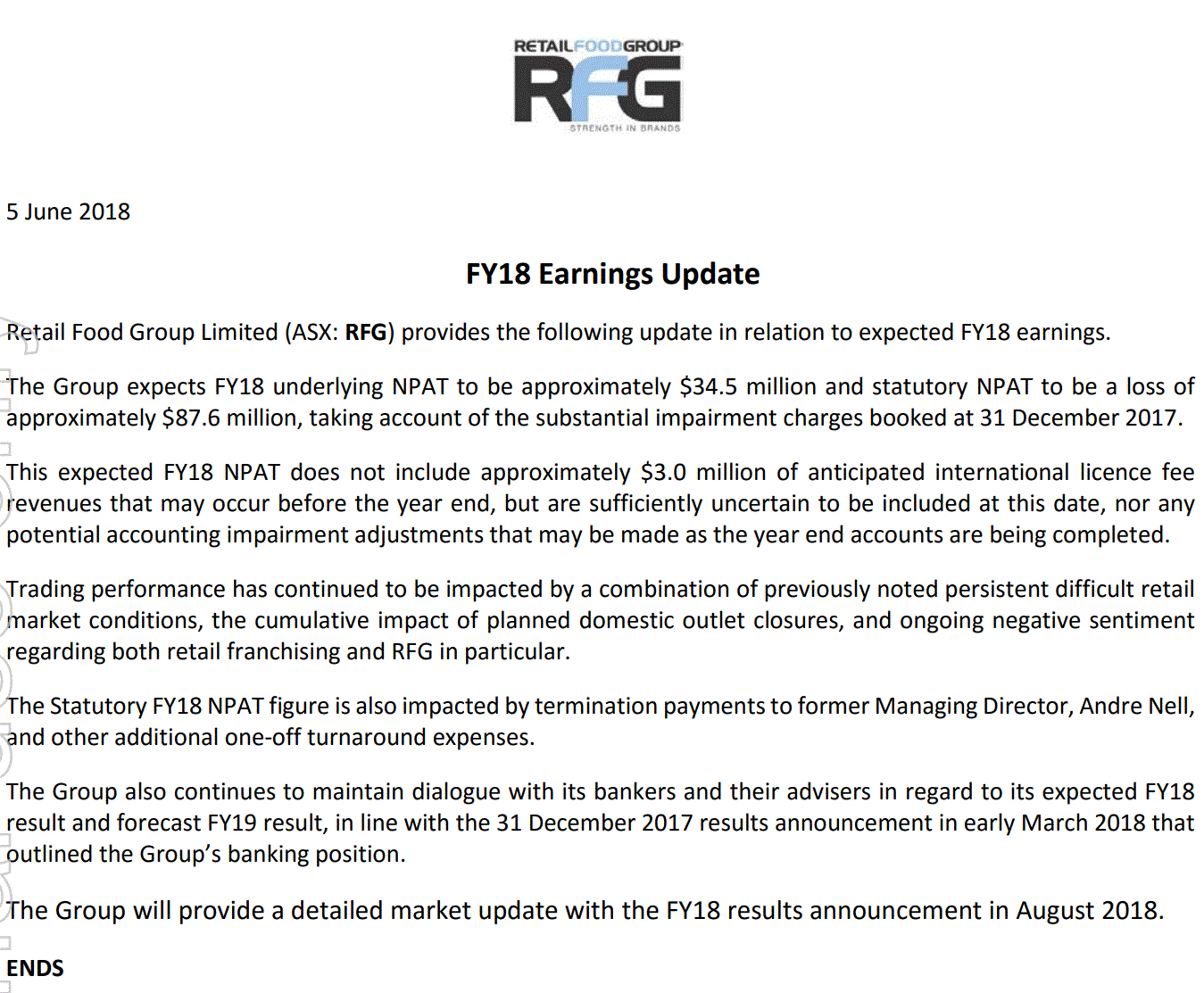 And this: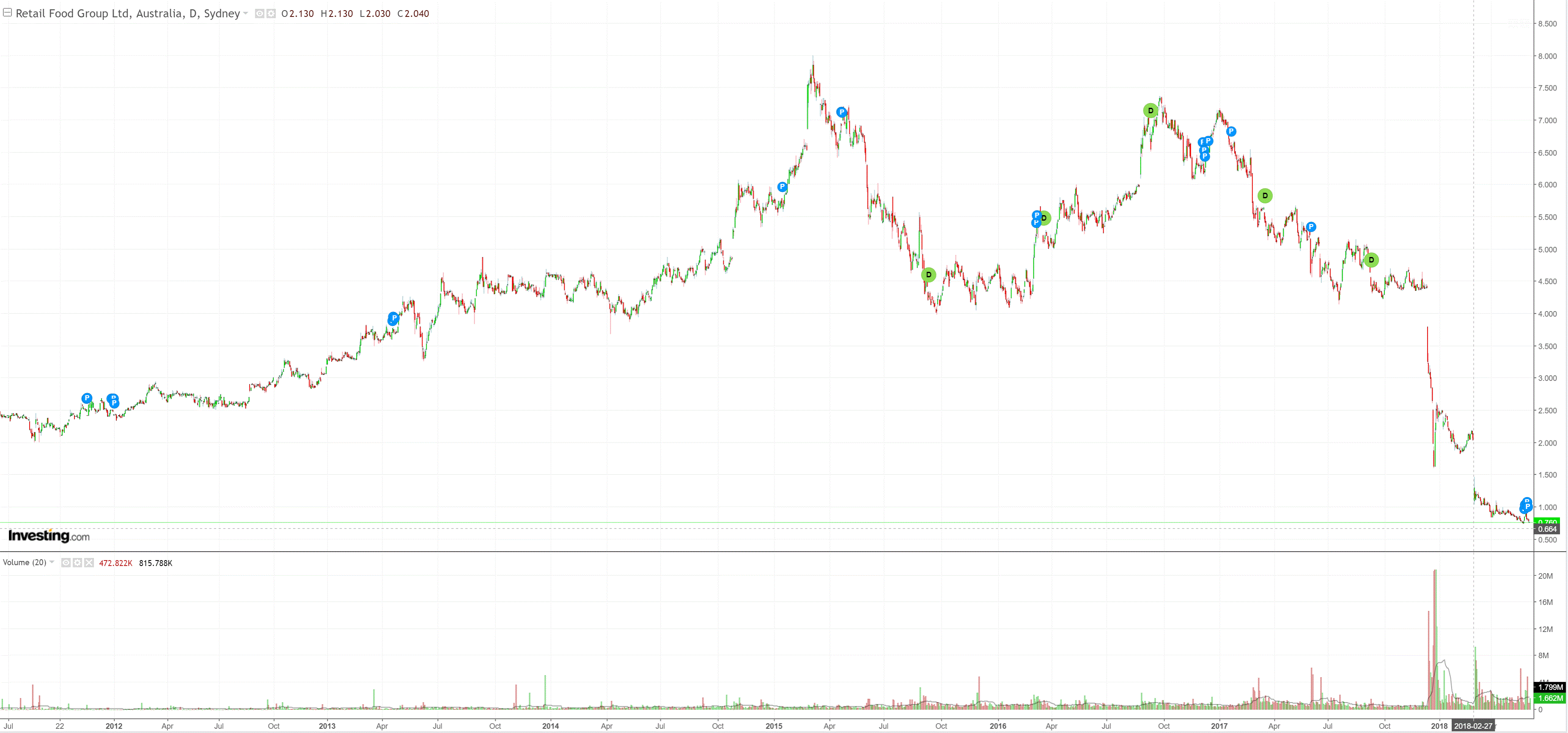 Recalling this:
It was December 9 and Jon had just finished reading about the franchisee scandal at Retail Food Group, the company behind iconic brands including Brumby's, Donut King and Crust Gourmet Pizza, and decided to make a call.

The call was in response to an ad placed in Mandarin in Chinese newspaper Sydney Today, asking for delivery drivers at Crust.

The franchisee, who runs a Crust Pizza franchise in Sydney, told him he had two options: he could be paid in cash at $15 an hour plus up to $2 for each delivery or $17 an hour, plus $2 for each delivery, if he wanted to go on the books and pay tax.

Either deal required him to use his own car and pay associated costs including petrol and insurance. Both offers were below the minimum wage for an adult in Australia.

What the franchisee didn't know was that the caller, Jon, a Chinese student on a visa, was posing undercover for Fairfax Media.

"Underpayment still goes on everywhere," he says. "We are getting more than we used to but we still get less than we should. I sometimes imagine what it would be like if everyone could be paid correct in future"…
And today, more:
Two multimillion-dollar wage theft group actions will be filed in the Federal Court on Monday on behalf of hundreds of Australian door-to-door and direct sales workers.

The young workers were allegedly paid well below the legal minimum wage for sales and charity fundraising for international direct marketing companies AIDA and Credico.

Affected workers sold products door to door and in shopping malls for large corporates, including Telstra, Optus and Foxtel, as well as raised funds for major charities.

Charities included Clown Doctors, World Wildlife Fund Australia, Prince of Wales Hospital, Amnesty International and the Cancer Council NSW.

The court action is on behalf of 100 members of the National Union of Workers but the union says this is just the start and wage underpayments for workers in the group action are estimated to be in the millions of dollars.

NUW assistant branch secretary Godfrey Moase said the anti-wage-theft campaign will also investigate Global and PCA, which are part of the long-term campaign but are not part of the initial action.

"It will end up being thousands of workers," he said. "It really comes down to young workers' lives. There are two related issues, one is wage theft, where a lot of these workers were paid $3 to $5 an hour and the second is theft of time, they were often working 60-70 hours a week to try to make any sort of living."
Also work popular with, wait for it, itinerant foreign workers.
Since the 7-Eleven migrant worker scandal broke in 2015, there has been a regular flow of stories emerging about the systemic abuse of Australia's various migrant worker programs and visa system.
Here is a sordid summary of what has occurred, as documented on this site:
The issue culminated in 2016 when the Senate Education and Employment References Committee released a scathing report entitled A National Disgrace: The Exploitation of Temporary Work Visa Holders, which documented systemic abuses of Australia's temporary visa system for foreign workers.
Mid last year, ABC's 7.30 Report ran a disturbing expose on the modern day slavery occurring across Australia.
Meanwhile, Fair Work Ombudsman (FWO), Natalie James, told Fairfax in August last year that people on visas continue to be exploited at an alarming rate, particularly those with limited English-language skills. It was also revealed that foreign workers are involved in more than three-quarters of legal cases initiated by the FWO against unscrupulous employers.
Then The ABC reported that Australia's horticulture industry is at the centre of yet another migrant slave scandal, according to an Australian Parliamentary Inquiry into the issue.
The same Parliamentary Inquiry was told by an undercover Malaysian journalist that foreign workers in Victoria were "brainwashed" and trapped in debt to keep them on farms.
A recent UNSW Sydney and UTS survey painted the most damning picture of all, reporting that wages theft is endemic among international students, backpackers and other temporary migrants.
Last month, Fair Work warned that most of Western Sydney had become a virtual special economic zone in which two-thirds of businesses were underpaying workers, with the worst offenders being high-migrant areas.
Dr Bob Birrell from the Australian Population Research Institute latest report, based on 2016 Census data, revealed that most recently arrived skilled migrants (i.e. arrived between 2011 and 2016) cannot find professional jobs, with only 24% of skilled migrants from Non-English-Speaking-Countries (who comprise 84% of the total skilled migrant intake) employed as professionals as of 2016, compared with 50% of skilled migrants from Main English-Speaking-Countries and 58% of the same aged Australian-born graduates. These results accord with a recent survey from the Bankwest Curtin Economics Centre, which found that 53% of skilled migrants in Western Australia said they are working in lower skilled jobs than before they arrived, with underemployment also rife.
The Australian Bureau of Statistics (ABS) latest Characteristics of Recent Migrants report, revealed that migrants have generally worse labour market outcomes than the Australian born population, with recent migrants and temporary residents having an unemployment rate of 7.4% versus 5.4% for the Australian born population, and lower labour force participation (69.8%) than the Australian born population (70.2%).
ABC Radio recently highlighted the absurdity of Australia's 'skilled' migration program in which skilled migrants have grown increasingly frustrated at not being able to gain work in Australia despite leaving their homelands to fill so-called 'skills shortages'. As a result, they are now demanding that taxpayers provide government-sponsored internships to help skilled migrants gain local experience, and a chance to work in their chosen field.
Then there is new research from the University of Sydney documenting the complete corruption of the temporary visas system, and arguing that Australia running a "de-facto low-skilled immigration policy" (also discussed here at the ABC).
The above bullet points are only a fraction of the various cases of migrant abuse that MB has documented. But you get the picture.
There is no governing, regulating or policing the tsunami of migrants, both temporary and permanent, that Australia is sucking. It's not systemic corruption, it has become the system itself, as we import emerging market conditions into the Australian labour market it drives a proliferation of ever more 'cheap labour' businesses, while robbing developing nations of their talent.
The scam is so huge that it has lowered Australian wages and inflation plus interest rates, driving up house prices and allowing us to over-consume these very same services. It's become a structural adjustment. And it demands root-and-branch reform, not window dressing.
Cut immigration.
Latest posts by David Llewellyn-Smith (see all)