Ever since the 7-Eleven migrant worker scandal broke in 2015, there has been a conga-line of stories about the systemic abuse of Australia's various migrant worker programs and visa system.
The issue culminated last year when the Senate Education and Employment References Committee released a scathing report entitled A National Disgrace: The Exploitation of Temporary Work Visa Holders, which documented the abuses of Australia's temporary visa system for foreign workers.
Back in August, Fair Work Ombudsman (FWO), Natalie James, told Fairfax that people on visas continue to be exploited at an alarming rate, particularly those with limited English-language skills. It was also revealed that foreign workers are involved in more than three-quarters of legal cases initiated by the FWO against unscrupulous employers.
Sadly, the rorting continues unabated, with Adele Ferguson uncovering further abuses:
It was December 9 and Jon had just finished reading about the franchisee scandal at Retail Food Group, the company behind iconic brands including Brumby's, Donut King and Crust Gourmet Pizza, and decided to make a call.

The call was in response to an ad placed in Mandarin in Chinese newspaper Sydney Today, asking for delivery drivers at Crust.

The franchisee, who runs a Crust Pizza franchise in Sydney, told him he had two options: he could be paid in cash at $15 an hour plus up to $2 for each delivery or $17 an hour, plus $2 for each delivery, if he wanted to go on the books and pay tax.

Either deal required him to use his own car and pay associated costs including petrol and insurance. Both offers were below the minimum wage for an adult in Australia.

What the franchisee didn't know was that the caller, Jon, a Chinese student on a visa, was posing undercover for Fairfax Media.

"Underpayment still goes on everywhere," he says. "We are getting more than we used to but we still get less than we should. I sometimes imagine what it would be like if everyone could be paid correct in future"…

Part three of a Fairfax Media investigation into RFG and its franchisees has uncovered claims of widespread underpayment of wages, the deliberate underpayment of penalty rates and the use of families and friends for little or no money…

Former Michel's Patisserie franchisee Vicky Chen walked away from her Michel's store on Bourke Street in Melbourne's CBD in 2015 and says underpayment at RFG is as bad as at 7-Eleven.

"Franchisees can't afford to pay the right wages. It's just not possible to pay the correct wages with all the costs RFG insists we pay," she says…

Many are international workers on short term holiday working visas, which reduces the risk of getting caught say a number of franchisees who declined to be named for fear of reprisals…

Wage fraud is also rampant at Brumby's, claims former Brumby's founder and former managing director Michael Sherlock…

Franchisee sources says some stores hire bakers with fake apprenticeship certificates that cost $4000 to $5000 for each certificate. These "bakers" are kept off the books…

The rampant underpayment has led to the FWO launching several court cases against RFG's franchisees…

Professor Allan Fels, who chairs the migrant workers taskforce and led the initial compensation scheme at 7-Eleven, says the adoption of oppressive profit sharing schemes not only causes unconscionable underpayments but spreads a dangerous culture of underpayment across franchise operations generally.

He says the taskforce found that most underpayment of migrant workers was in two categories: students on visas and working holiday workers.

"We are finding more and more working holiday workers are being exploited and it is now widespread," he says.
We have seen this over and over again across Australia's services and primary industries. Entire business lines, business models and sectors are now hooked on the mass immigration class war business model.
This is the plain truth behind the major parties' support for the mass immigration economic growth model:
For the Coalition it is a fully intended profit-maximising business model that kills wages, boosts aggregate demand and lifts house prices. It intends no other outcome.
Labor also supports it with the intention of shaving off its roughest edges, but that's all.
The Greens support it out of the Fake Left's usual economically (and environmentally) ignorant hypocrisy.
Bootleggers and Baptists the lot of them, all throwing incumbent residents and migrants alike off the proverbial cliff.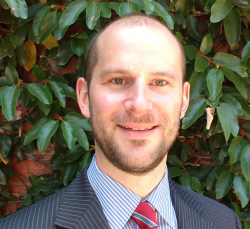 Latest posts by Leith van Onselen
(see all)