For years, MB has called on the federal government to implement the second tranche of anti-money laundering (AML) legislation covering real estate gate keepers, which was promised more than a decade ago and has undergone stakeholder consultations in 2008, 2010, 2012, 2014, and 2017, but has been shelved each time.
MB's incessant lobbying follows a veritable conga-line of reputable international organisations urging Australia to meet its global commitments to implement AML for real estate gatekeepers, as well as frequent reports suggesting that money laundering through Australian property is rife.
Yesterday, we witnessed another example of money laundering through Australian property, with the son of a former South Sudanese military general living on welfare found to have purchased a $1.5 million property in Melbourne with cash. From The ABC [my emphasis]:
Many Australians struggle to save a deposit for a home, let alone pay for a property in full.

So how did then 22-year-old Ngouth Oth Mai manage to buy a $1.5 million property in Melbourne upfront in 2014 when he had only ever earned welfare payments and lived in housing commission?

That is the question he must now answer in the County Court of Victoria, where the AFP launched civil action under the Proceeds of Crime Act (but not criminal charges).

Ngouth Oth Mai is the son of James Hoth Mai, the former chief of staff to Sudan's People's Liberation Army (SPLA), who was sacked in 2014.

According to The Sentry, an anti-corruption watchdog set up by actor George Clooney and activist John Prendergast, military generals in South Sudan earn up to $65,000 a year and the wealth amassed by some of them and their families is unexplained.

The Mai family was on The Sentry's list.

They discovered the luxury house in Narre Warren while investigating corruption in South Sudan for a report published in 2016, War Crimes Shouldn't Pay.

This prompted the Australian Federal Police (AFP) to start an investigation…

According to the document, an initial deposit of $155,171 was wired from a bank account belonging to Hoid Establishments, a development company in Uganda, directly into the trust account registered to the Melbourne-based real estate agent that handled the sale in June 2014.

John Chevis, who spent 12 years working on fraud and corruption cases for the AFP and is now an adviser on money laundering for the United Nations, said the transaction should have been the first red flag.

"The real estate agents involved in the sale of the house in Australia should have conducted their own due diligence on the source of the funds, although Australia's anti-money laundering laws do not currently require it," he said.

The AFP investigator claims the balance of the million-dollar property and a luxury car was paid by money that was transferred from Africa into National Australia Bank (NAB) business accounts held by a luxury car business registered in Nguoth Oth Mai's name…
It appears from the report that the AFP was only notified of this transaction because it was flagged by the anti-corruption watchdog, The Sentry, when obviously the Australian real estate agent should have notified the AFP, but didn't bother as the AML laws do not require it to so.
One wonders, then, how many dodgy transactions slip through without notice because Australia's real estate gatekeepers (i.e. agents, accountants and lawyers) are not required to report illicit funds and turn a blind eye?
Why won't the federal government get on with it and implement the AML second tranche? Why does the government continue to ignore the dirty foreign money flooding into Australian property, which is robbing young Australians of a housing future?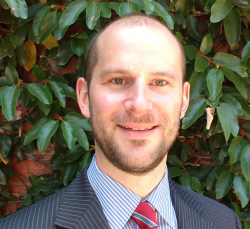 Latest posts by Leith van Onselen
(see all)