We reported last month how the Turnbull Government had seemingly shelved indefinitely legislation to implement the second tranche of anti-money laundering (AML) legislation covering real estate gate keepers.
Yesterday, Nicole Rose, chief executive of the Australian Transactions Reports & Analysis Centre (AUSTRAC), gave an interview to ABC's AM Program, whereby she too placed reform of the AML second tranche well and truly on the back burner:
PETER RYAN: You also have to crack down on lawyers, accountants, real estate agents in declaring that amount of money: $10,000. How close are we to changing the law to make that happen?

NICOLE ROSE: That's going to take a little bit longer. Obviously it's going to have a big impost on small businesses and that's something the Government are very mindful of.

So we're looking at cheaper, more efficient ways we can do that in the interim, while government considers what that proposal might involve.
"A little bit longer"? These reforms were initially promised by Canberra more than a decade ago, with the federal government conducting stakeholder consultations in 2008, 2010, 2012, 2014, and 2017. Surely any implementation issues should have been well and truly ironed out by now?
Let's also not forget that a conga-line of reputable international organisations have derided Australia for failing to meet its global commitments to implement AML rules for real estate gatekeepers.
In 2015, the global regulator of money laundering – the Paris-based Financial Action Taskforce (FATF) – released its mutual evaluation report which found Australian homes are a haven for laundered funds, particularly from China. In June 2017, FATF also placed Australia on a watch list for failing to comply with money laundering and terrorism financing reforms.
In March last year, Transparency International ranked Australia as having the weakest anti-money laundering (AML) laws in the Anglosphere, failing all 10 priority areas.
In December, the OECD Working Group on Bribery in International Business Transactions urged Australia to implement the second tranche of AML legislation covering real estate, noting that the entire ecosystem for the buying and selling property using cross-border fund flows is beyond the reach of regulators.
And in February, the Tax Justice Network released its Financial Secrecy Index for 2018, which joined the conga-line shaming Australia for failing to police the international dirty money flooding into the housing market.
The message to the federal government cannot be any clearer: stop stonewalling and conducting never-ending consultations, and get on with implementing the AML second tranche as you committed to do more than a decade ago.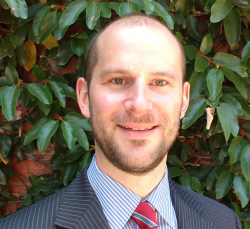 Latest posts by Unconventional Economist
(see all)