Just shy of a month ago, on 23 September, the New Zealand General Election was held.
A deadlock ensued whereby none of the major parties secured the 61 seats necessary to form Government, with the incumbent National Party securing 56 seats, the Labour/Green alliance securing 54 seats, and New Zealand First (NZF) nine seats.
This result gave NZF the balance of power and made its leader, Winston Peters, the 'kingmaker' that would decide the next Government.
Late yesterday evening, Winston Peters made his choice – siding with the Labour/Greens alliance and making Labor's Jacinda Ardern the New Prime Minister, taking over from National's Bill English (video announcement above).
In his announcement, Peters foreshadowed tough times ahead for the New Zealand economy, which has been powered for too long on the back of unsustainable Ponzi-led growth. In the interview following, Peters made special reference to the housing market, calling for demand and supply side measures, as well as cuts to New Zealand's mass immigration system, which is running at record levels.
MB supported Labour in this election campaign. This support was based largely on its excellent housing platform that addresses both supply and demand distortions via negative gearing reform, banning foreign buyers of existing homes, tighter capital gains taxes, removal of urban growth boundaries, plus bond financing for infrastructure. We also supported Labour's plan to reduce immigration by around a third in order to relieve chronic housing and infrastructure pressures.
Listen up, Australian Labor and Greens.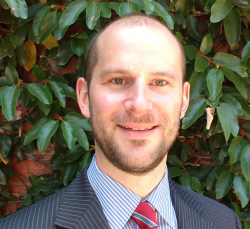 Latest posts by Unconventional Economist
(see all)