After yesterday warning that "significant parts of the Sydney apartment market and the associated apartment land markets have cracked and are now suffering serious falls", Gottiboff has returned with another dose of Sydney housing panic:
…once the flower of confidence is badly damaged it takes a long while to restore. I don't think there is going to be any sudden bounce back in Sydney apartments.

In a city like Sydney the dwelling market is really a series of markets and they will perform differently. The fall has been created partly by excess lending on the way up which has been replaced by a vicious credit squeeze…

Australia escaped the blows of the mining investment downturn by a massive investment in dwellings and now the we face the prospect of apartment construction falling by at least 50 per cent in Sydney and a sizeable fall in Melbourne. That is going to amount to monumental job losses and a fall in economic activity in our major cities. It is highly likely to force investor properties on the market, particularly in Sydney. Very few of the regulators have personally experienced what happens when dwellings fall 20 to 25 per cent and negative equity creates misery.

In Australia rising dwelling prices has reduced the impact of stagnant salaries outside the public service and higher energy prices. Once dwelling prices reverse there will be a total reexamination of discretionary spending priorities. The 20 to 25 per cent fall in used near city apartment prices will not be duplicated across the Sydney dwelling market but auction clearance rates will stay low or fall back and many areas will be soft.

The properties most vulnerable are those priced well over $1m because the major banks are making the borrowing game too hard.

In the property crash after the 1987 share crash it was the expensive properties that were hit the hardest and that pattern likely to follow.

In 1990 the banks suffered big losses. My broker friends remain confident that the banks will not suffer the same fate in 2017-18 but they will not escape unscathed. There is an absolute desperation among many apartment developers and they are throwing their vacant land on the market in ways that shows they have big debt problems.

Be ready for some crashes and banks will be involved. The banks' problems will multiply if the investors (or residential buyers) they loaned money to lose their jobs in the downturn that follows a 50 per cent fall in apartment building in Sydney.

A falling or soft residential real estate market will cause a deep revision of people's discretionary spending. Accordingly we are going to see a fall in trading in areas that lose out in the discretionary spending cuts.
Pass the popcorn.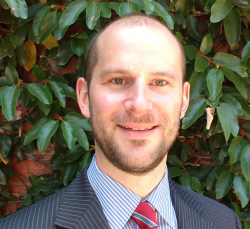 Latest posts by Leith van Onselen
(see all)