Via Gottiboff:
Significant parts of the Sydney apartment market and the associated apartment land markets have cracked and are now suffering serious falls.

The level of decline is much greater than most were predicting three to six months ago. The repercussions of what has happened in Sydney will quickly spread to Melbourne, although the blows may not be as severe in the southern capital because apartments are already much cheaper than Sydney. Brisbane is already in trouble so may be insulated from further big falls.

On an off-the-record basis one of the most influential property analysts in Sydney is forecasting that the building rate of apartments in the city is set to fall by at least 50 per cent which will have a severe downward flow on to economic activity in Australia's biggest city.

…If you want a headline figure, apartments sold as used apartments in the big Sydney apartment estates have fallen by at least 20 per cent. The fall rate for individual sales can rise to 25 per cent.

However the price fall in new apartments bought either off the plan or as the developer sells a completed apartment are down in the vicinity of 12 per cent.

…This week Australia's biggest apartment owner and developer, watching the free fall stepped in and offered buyers with a 10 per cent deposit two year funding at 4 per cent. The offer covered both completed apartments and a guarantee of two year 4 per cent loans to "off the plan" buyers so they will have the funds to settle when building is completed. Presumably Harry Triguboff will borrow the money from his bankers, which are usually led by the ANZ.

…But very quietly in the last budget, Treasurer Scott Morrison stopped the deduction of depreciation on used apartments from July 1, 2017. That means that for an investor, a used apartment is now worth substantially less than a new apartment — hence the 20 to 25 per cent price fall which is greater than the new apartment decline. But the two markets are clearly linked and the investor in completing the purchase immediately has a paper loss. This can develop into a vicious circle, which is one reason why Triguboff stepped in with finance to try and stop a freefell.

The apartment land market in many areas of Sydney is in chaos. About a year ago prime apartment land in Sydney (with approvals) was selling between $350,000 and $400,000 per apartment that could be developed on the site.

Now anyone who bought that land would be lucky to get $280,000 and the desperation of highly leveraged selling and the lack of buyers can result in some land going for $230,000 per apartment — a fall of above 33 per cent. The losses are sickening. Again the great danger is that a vicious circle will develop, creating even bigger falls.
Hello trouble. My guess is that this mostly driven by the withdrawal of Chinese money on capital controls, especially land prices, exacerbated by local macroprudential.
Pass the popcorn.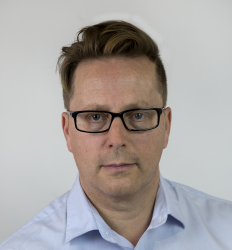 Latest posts by David Llewellyn-Smith
(see all)