Last week, billionaire retailer, Gerry Harvey, pronounced that Australia would become an "Asian country" with a population of 100 million in the next century, saying there is "not a chance in hell" immigration can be dialed back.
On Monday night, Harvey appeared on ABC's The Business (video above), where he gave insight into why he loves mass population growth (immigration) so much:
"There were 350,000 more people in Australia this year than there were last year. So, they all have to eat, buy things and live somewhere. And the market for refrigerators and washing machines and all the things we sell is actually growing all the time. It's not going backwards. There are more irons sold, more toasters sold, more fridges sold this year than last. And next year there will be more sold again".
That there highlights why the growth lobby pushes incessantly for a 'Big Australia' via mass immigration. It's an easy way for retailers, banks, the property industry, and the like, to seamlessly grow revenues and profits without becoming more efficient.
Meanwhile, the costs of endless mass immigration are borne by the ordinary resident, who must put up with increasingly crush-loaded roads, public transport, schools and hospitals; must pay through the nose for housing and infrastructure; must endure more competition in the labour market; and must put up with a degraded natural environment.
For what? Just so already filthy rich billionaires like Gerry Harvey and Harry Triguboff can make even more money selling imported goods or non-income producing apartments?
If all of these extra residents were being used to build-out new industries and exports, there might be some rationale for mass immigration. Instead, Australia has imported large swathes of people into our already crowded biggest cities merely to boost consumption. There has been very little extra export income derived but a helluva lot of imports, debt and asset sales.
By pursuing such an economic model, Australia has merely diluted its fixed mineral endowment among more people, worsened the trade and current account balance, crush loaded infrastructure and housing, and destroyed the environment.
Australia's mass immigration program is the hallmark of "dumb growth". And yet almost every mainstream economist and policy marker wholeheartedly supports it, bank rolled by the growth lobbyists like Gerry Harvey.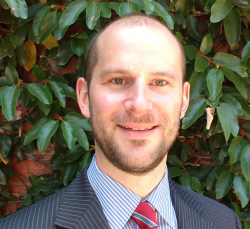 Latest posts by Unconventional Economist
(see all)