As noted yesterday, back in 2009 Gerry Harvey had an idea. It didn't make any economic or policy sense but sure made sense for his business, via Herald Sun:
BILLIONAIRE retailer Gerry Harvey says Australia needs a two-tier wage system to allow employers to pay foreign guest workers less than locals.

The Harvey Norman boss said Australia's prosperity was creating a labour shortage and endangering the nation's competitiveness.

He said a growing number of Australian manufacturers were moving overseas, where cheap labour was plentiful.

He called on the Federal Government to allow foreign workers on fixed visas to form a second tier to the labour market.

"Australia doesn't have cheap labour. Many overseas workers would be prepared to move here for a much better life and half the money Australians earn," he said.

"When you get unemployment down to four per cent, to three per cent, to two per cent, business can't get the labour.

"I've got horse studs and it's difficult to get staff.

"Workers would rather work in the mines where they get paid twice as much.

"Fruit- picking companies are relying on backpackers."

Mr Harvey said both major parties needed to open the gates to migrants.

"The US can draw on a lot of cheap labour from Mexico and South America," he said.

"People from those countries move to the US looking for a better life.

"European countries can draw on cheap labour from eastern Europe.

"The danger of being too prosperous is that it can come back to bite you – you can become too lazy and other nations work harder and overtake you."

"What I'm saying is not politically correct.

"You won't get politicians saying what I'm saying, but privately they know this sort of thing is a reality in the future."
Gerry Harvey got his wish of course. Retail has casualised ever more and entry level positions are inundated with cheap foreign labour, boosting his margins.
It did not reverse the declines in Australian competitiveness. Oh no. As he no doubt knew it would, it instead put a rocket under housing and household goods demand and today we see the result:
Harvey Norman's net profit soared 29 per cent to a record $448.9 million in 2017 as Australia's largest furniture and homewares retailer rode the last tailwinds of the housing and property booms.

The bottom line result, which exceeded the last record result of $413 million in 2007, was augmented by property revaluations of $108.5 million, more than double the $48 million of property revaluations booked in 2016.

Underlying net profit excluding properly revaluations and asset impairments rose 15.7 per cent to $390.8 million, beating consensus forecasts around $385 million.

"To say that we're pleased by the record-breaking results we are presenting today would indeed be an understatement," said chairman Gerry Harvey.

"The results for the year ended 30 June 2017 are truly unprecedented in our 30-year history."
And now, today:
BILLIONAIRE retailer Gerry Harvey has predicted Australia will become an "Asian country" with a population of 100 million in the next century, saying there is "not a chance in hell" immigration can be dialled back.

Earlier this month, outspoken entrepreneur Dick Smith launched a $1 million anti-immigration ad, calling for Australia's net migration intake to be scaled back from its current level 210,000 people a year to its historical average of 70,000.

Mr Smith joined a growing number of commentators, economists and politicians blaming "unsustainable" record high immigration for declining living standards and skyrocketing house prices, with retailers such as Harvey Norman accused of pushing a "pro-growth" agenda.

Mr Harvey, speaking to news.com.au as the furniture and electrical goods retailer announced a record full-year profit, said he had "always held the same view" that Australia was a "great big place and no one lives here".

"If I was God and I looked down on the Earth, I would see 1.3 billion Indians, 1.4 billion Chinese, 240 million Indonesians, these great big continents, America, Europe, and one funny little country, Australia," he said.

"It's not possible you can maintain a population of 25 to 30 million people. In 100 years from now Australia will have a population of 50 to 100 million people. That's going to happen regardless of what Dick Smith thinks, I think or you think, it's just inevitable.

"The people that exist today, me and you, we all have our view, but we'll be long gone."

Mr Harvey said immigration and population growth were impossible to control.

"The problem is you can't control it," he said. "The rest of the world at some stage is not going to let you control it. Sometimes when you smell the inevitable you've got to go along with it.

"You're going to come under immense pressure, it may be like boat people coming in huge numbers. It's a utopian idea that some people have, in a lot of ways I can see the worth of it, but will you ever be able to hold it to some number under 25 to 30 million? Not a chance in hell.

"It was obvious to me [since] university. Australia is going to become an Asian country, 100 per cent for sure. It's just a matter of when. You might have close to four billion Asians in the world, where do you think they're going to live?"
It would be easy to dismiss this as the mutterings of a crackpot. There's only one problem. The dystopian vision is supported wholeheartedly by both major political parties and, preposterously, The Greens, as well as all major media outlets.
In case you didn't already know it, you are at war for your country's future.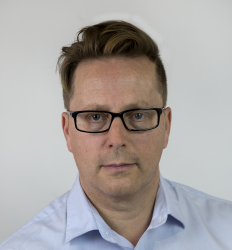 Latest posts by Houses and Holes
(see all)