Markets have seen some geopolitical volatility over my two week break. DXY has firmed while EUR has softened: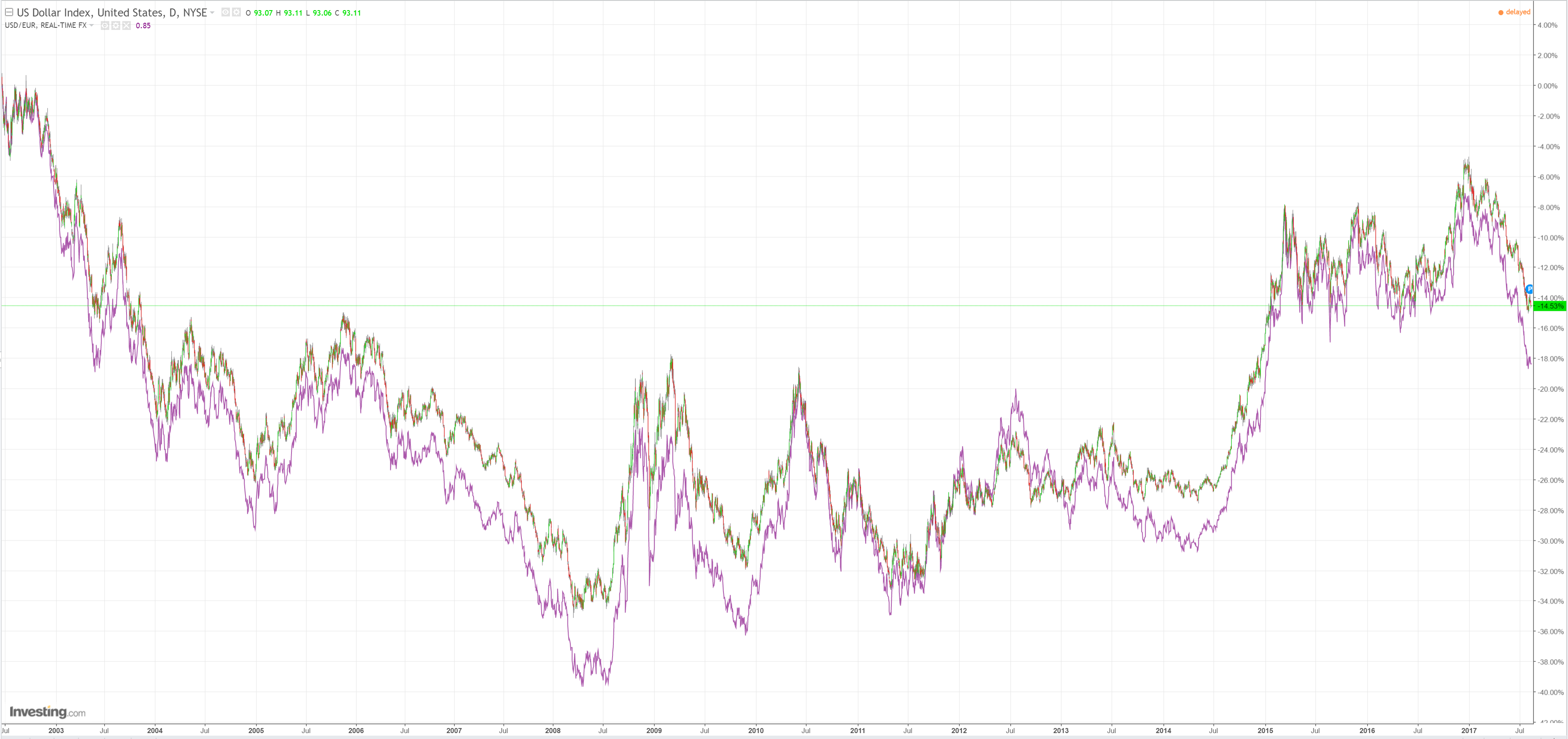 The Aussie has been whacked against both: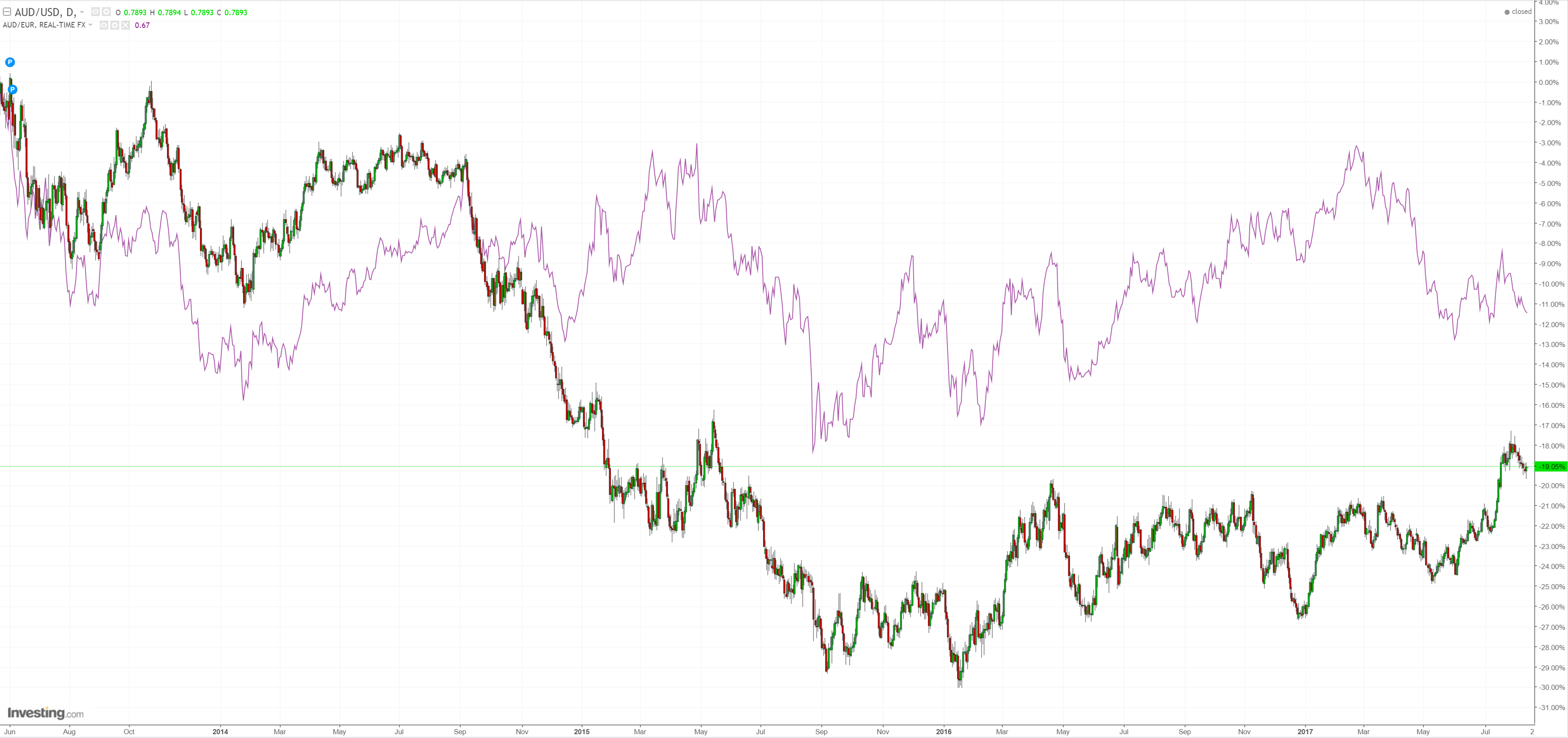 But has done better against other EMs: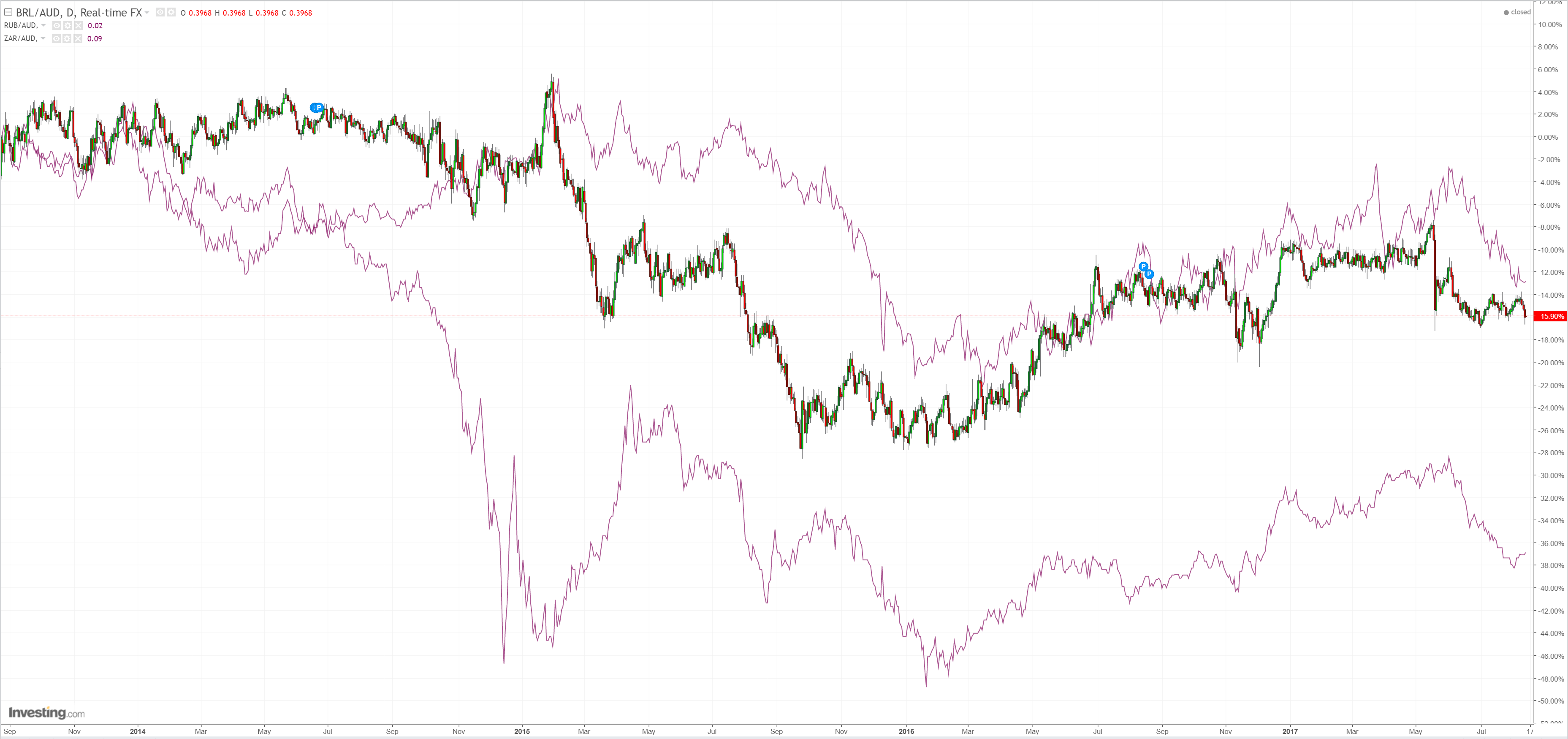 Gold is shining: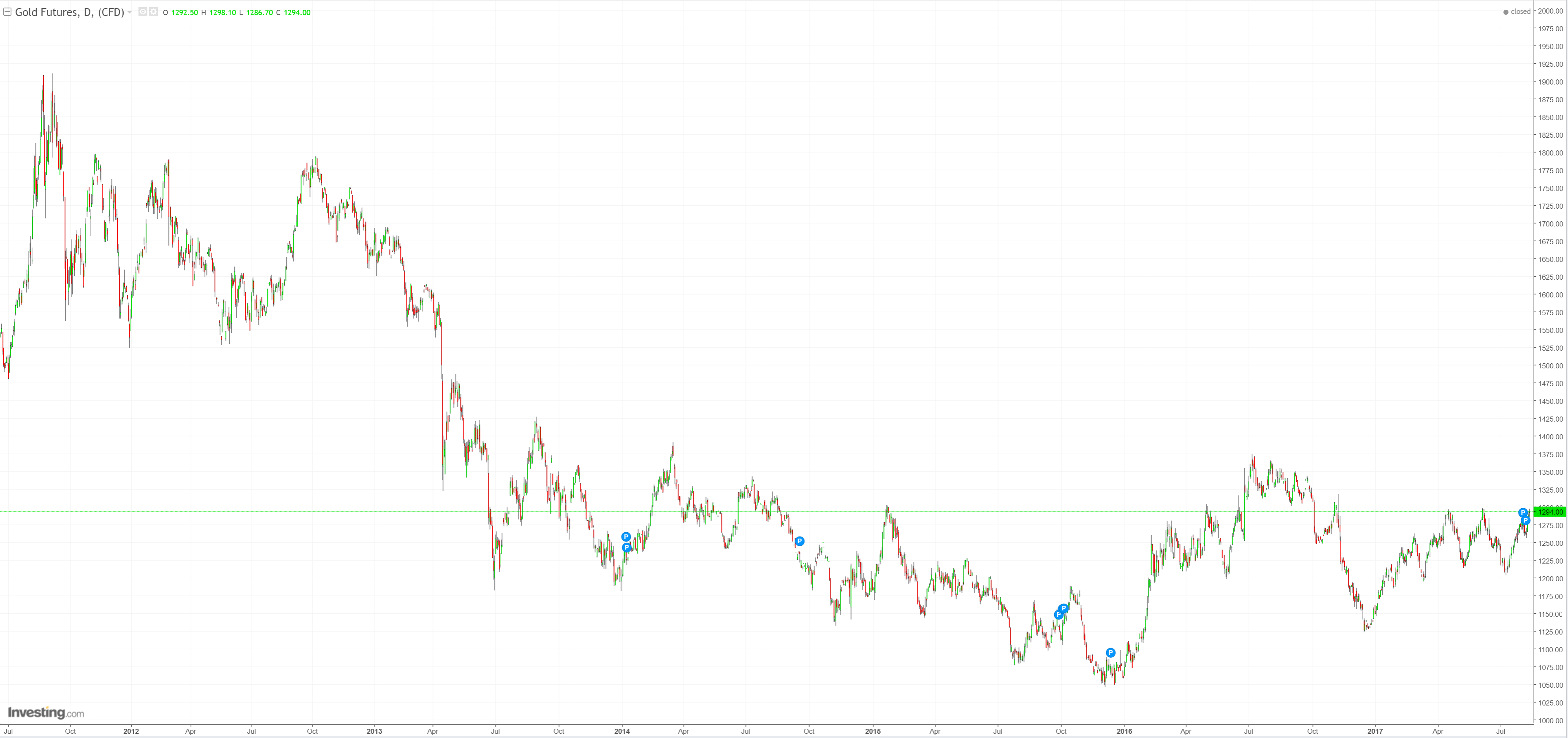 Brent has been doing better than I expected with a higher shale breakeven than thought as shalers cut budgets: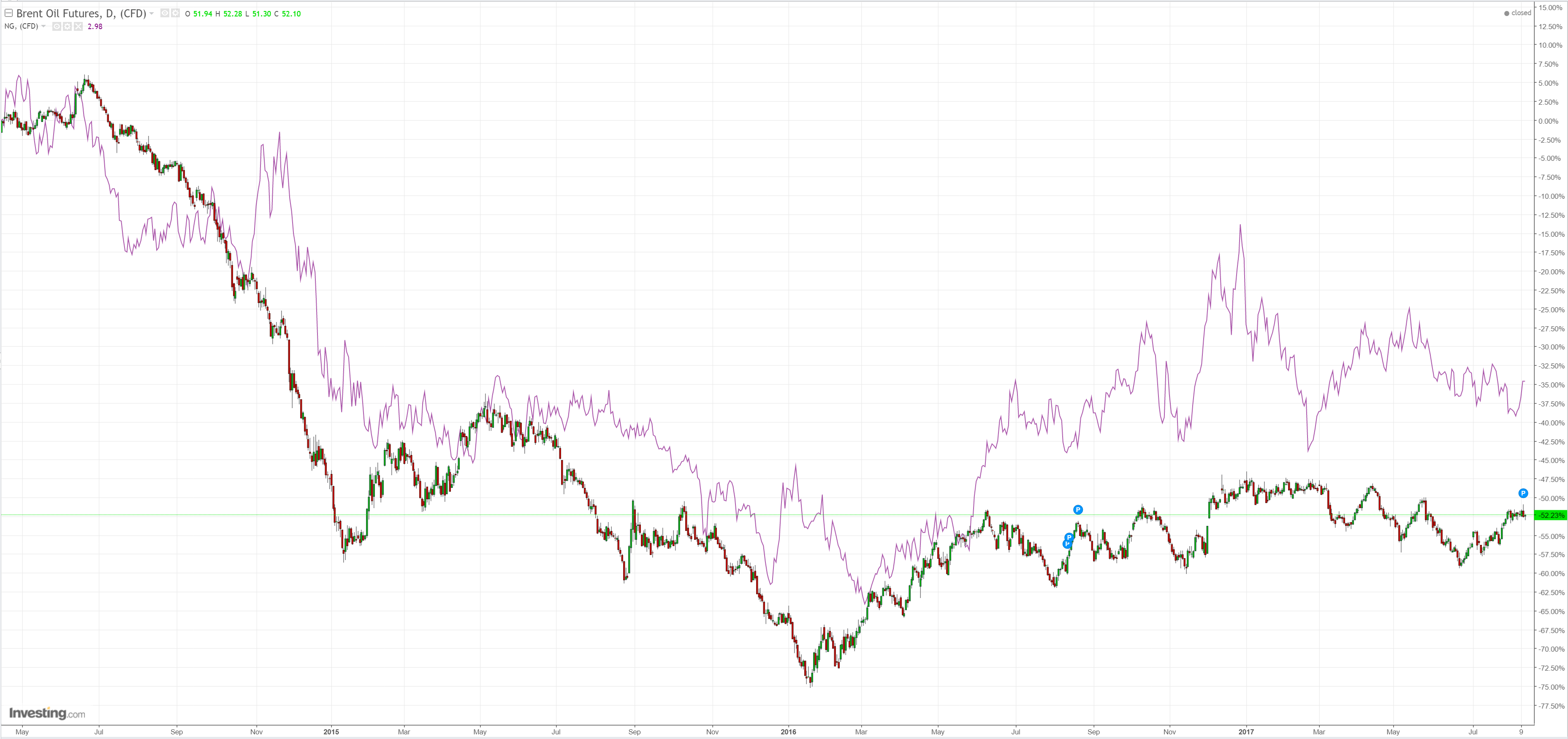 Base metals have enjoyed a falling USD bump: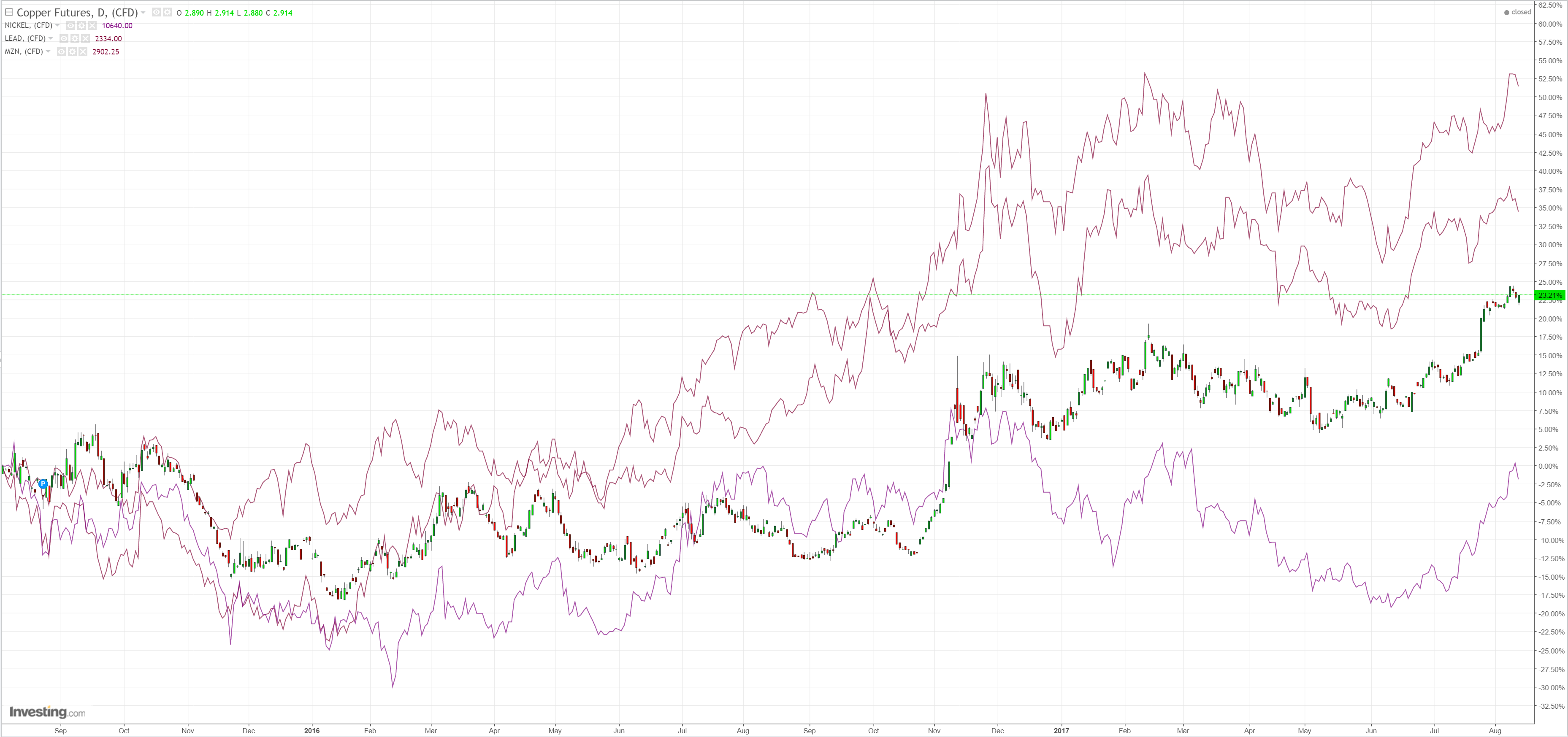 Big miners too though they've come off with risk: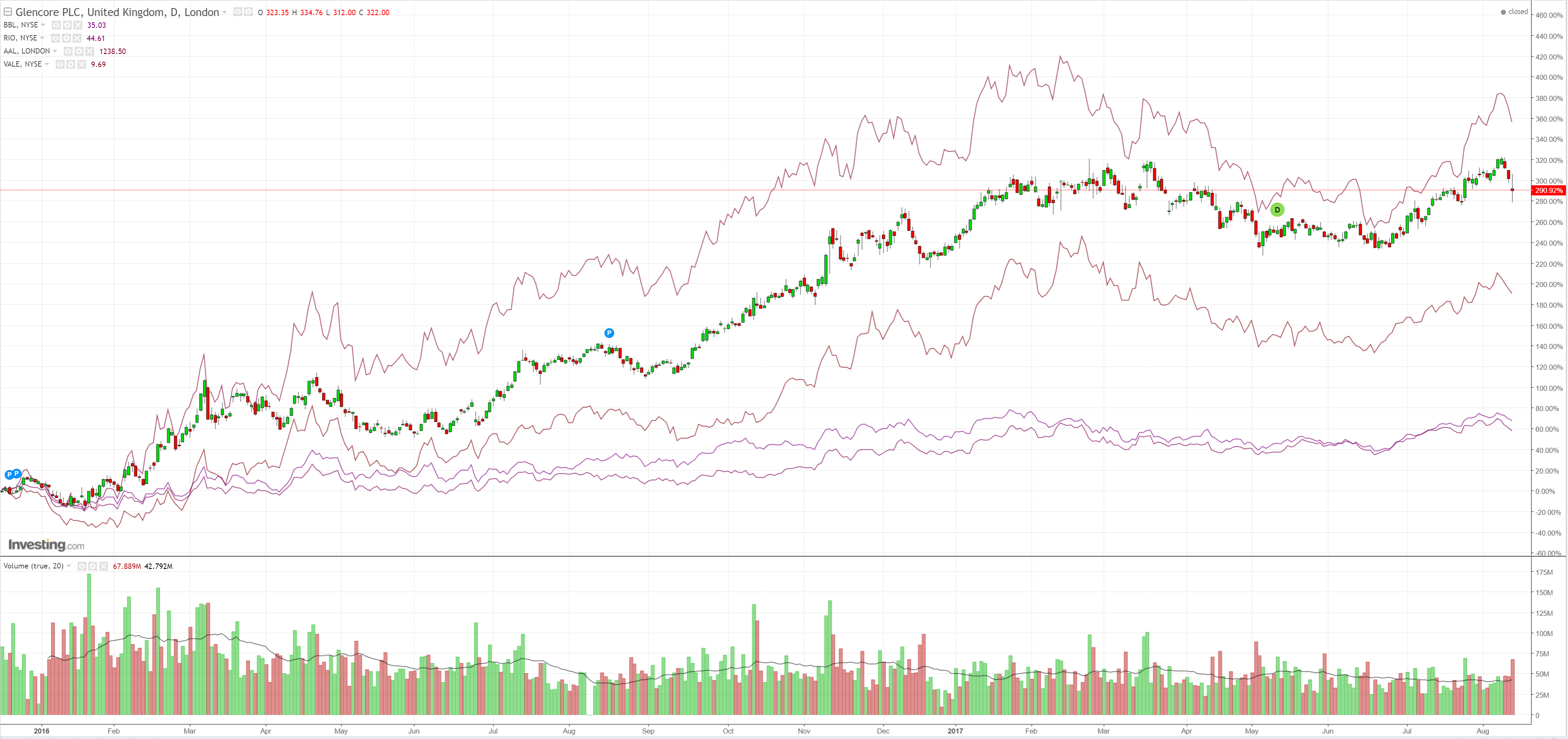 As EM stocks fall: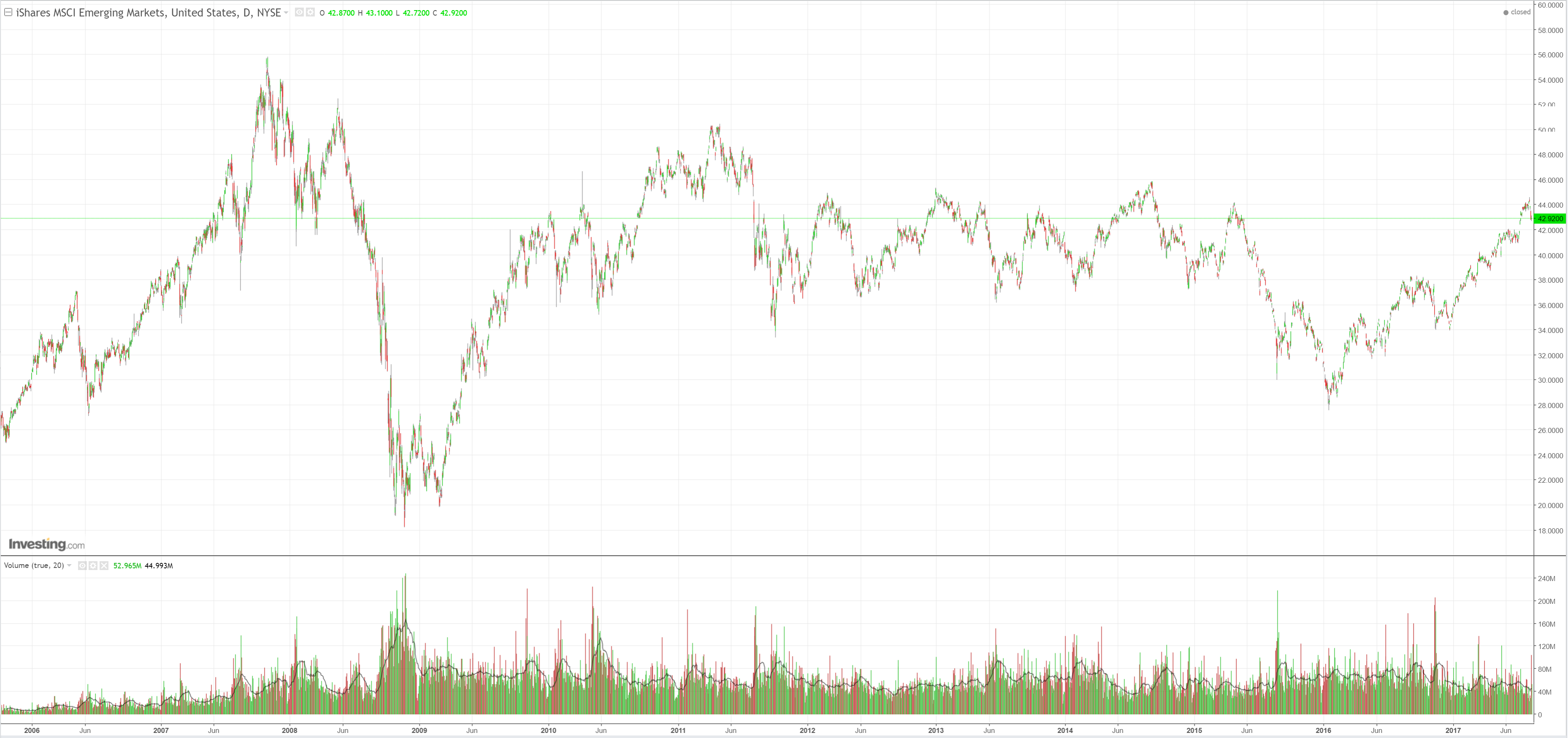 Though, oddly, US high yield has fallen further than EM: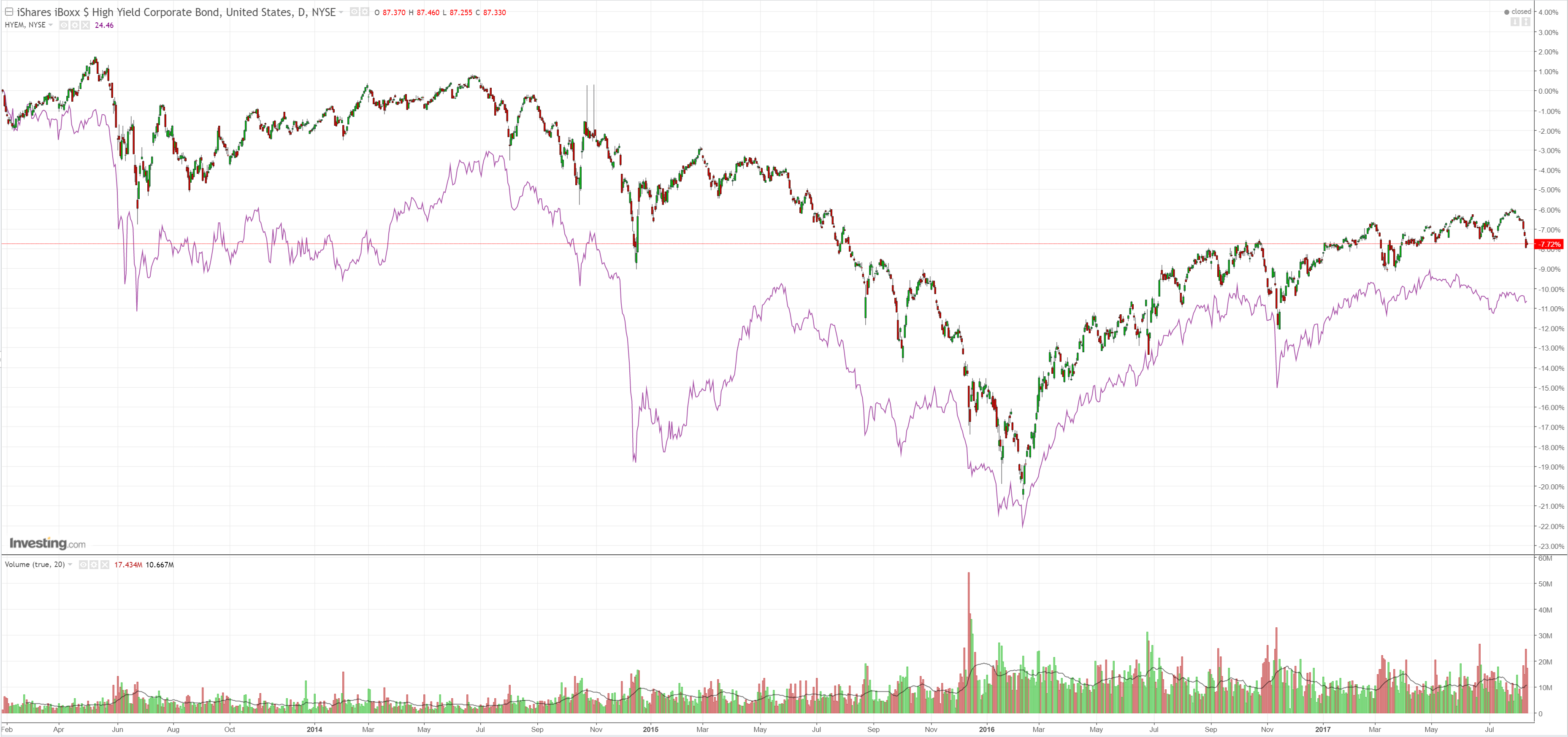 As Treasuries are bid: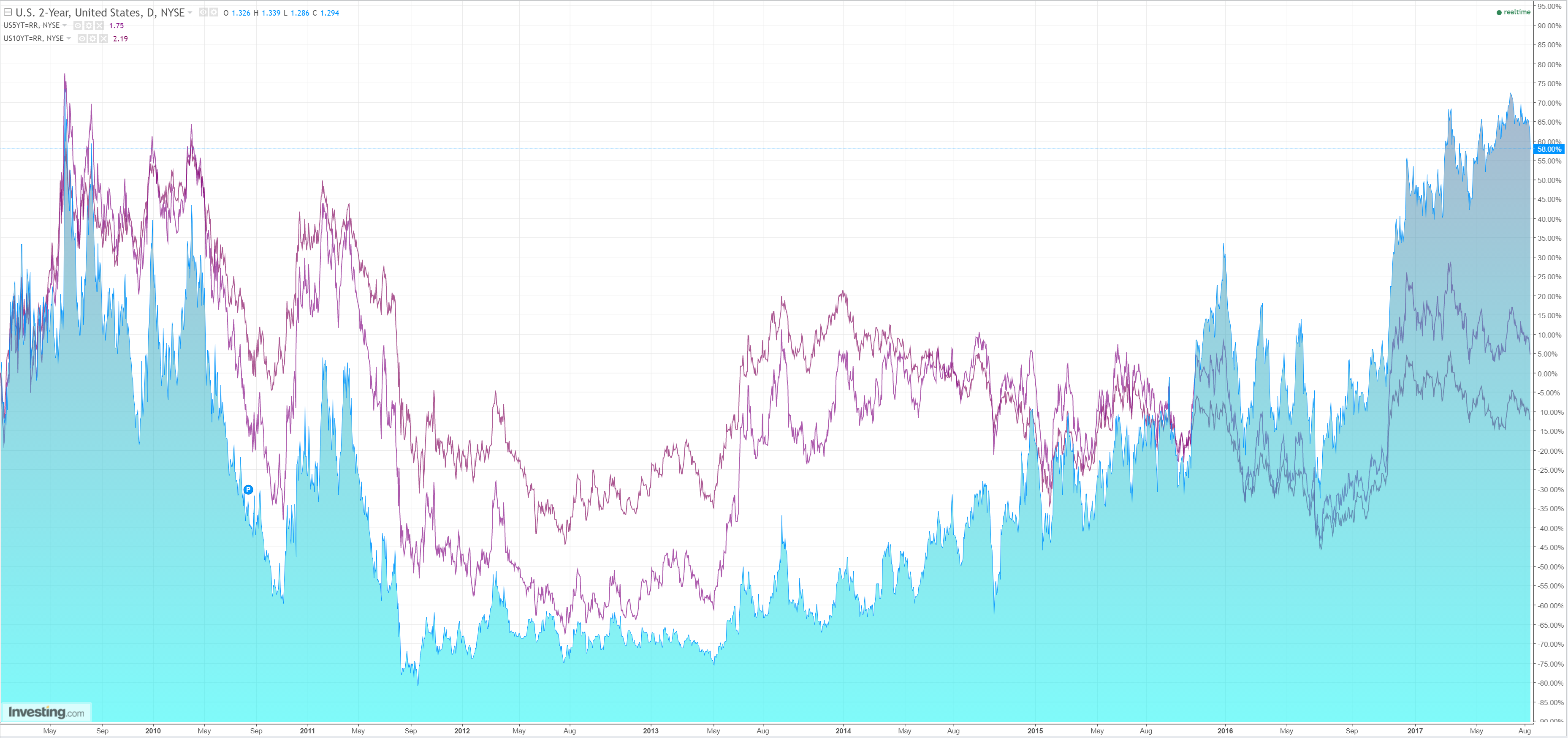 Along with bunds: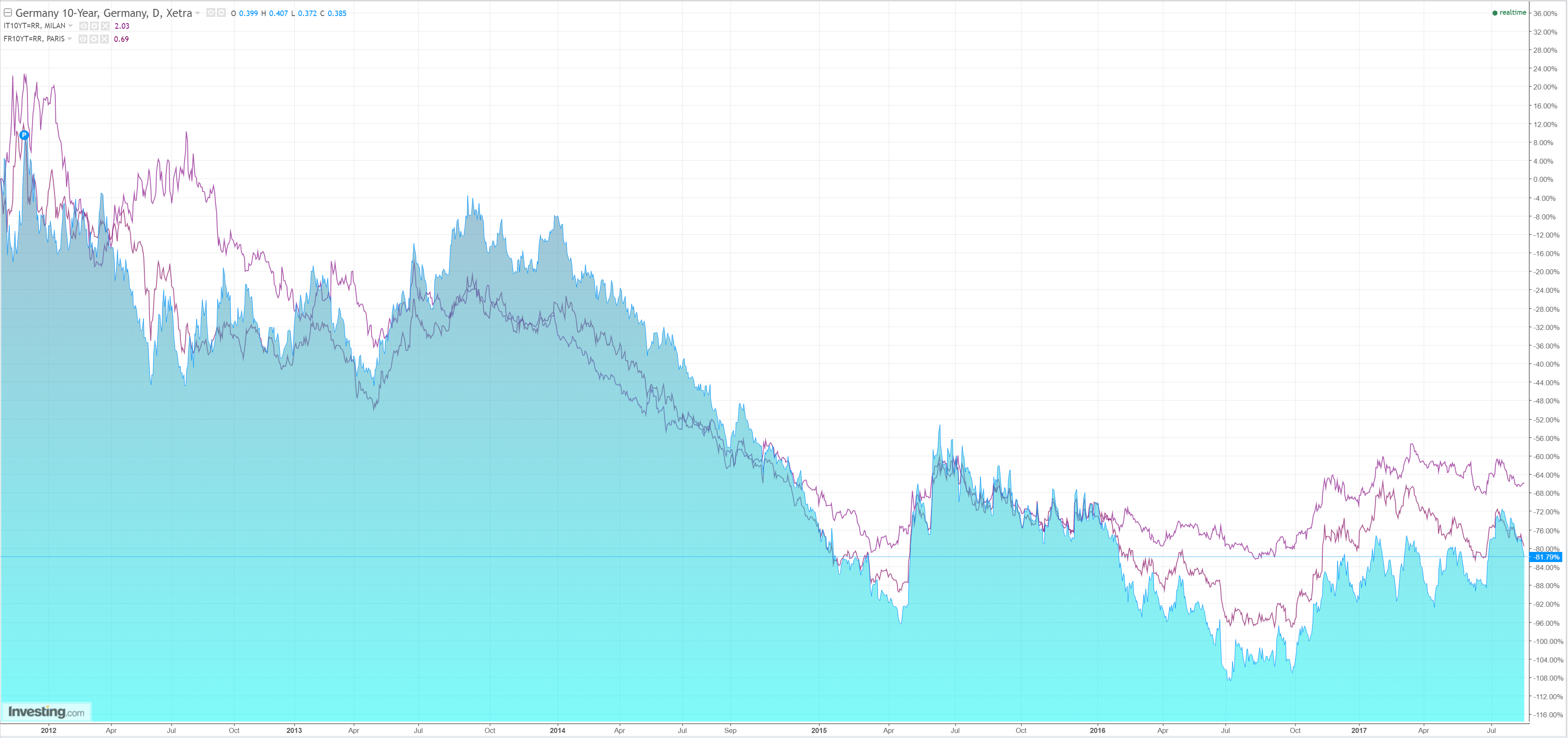 And stocks fall (but held on Friday night):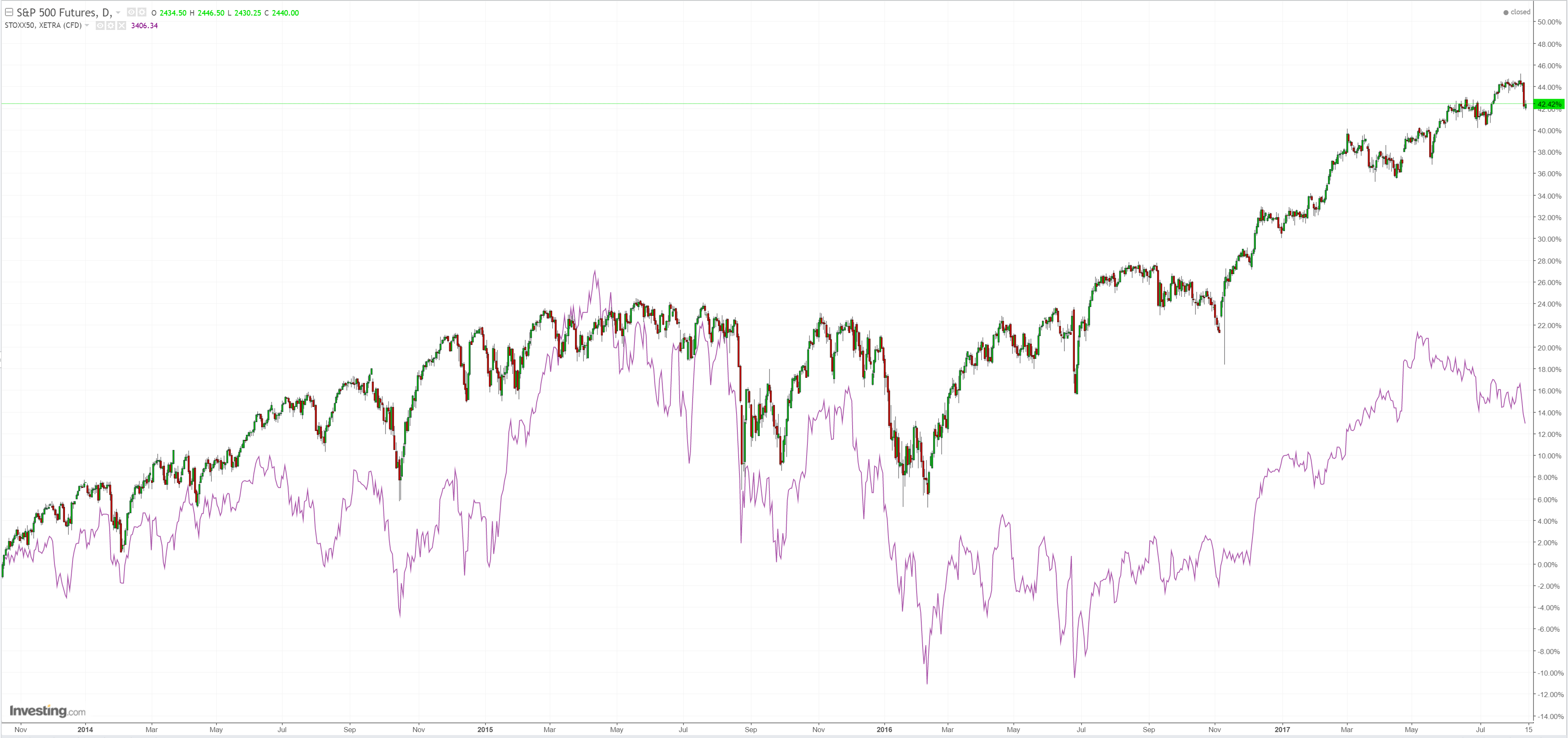 The big release Friday night was US inflation which was unsurprisingly weak:
According to the Federal Reserve Bank of Cleveland, the median Consumer Price Index rose 0.2% (2.0% annualized rate) in July. The 16% trimmed-mean Consumer Price Index also rose 0.2% (1.8% annualized rate) during the month. The median CPI and 16% trimmed-mean CPI are measures of core inflation calculated by the Federal Reserve Bank of Cleveland based on data released in the Bureau of Labor Statistics' (BLS) monthly CPI report.

Earlier today, the BLS reported that the seasonally adjusted CPI for all urban consumers rose 0.1% (1.3% annualized rate) in July. The CPI less food and energy also rose 0.1% (1.4% annualized rate) on a seasonally adjusted basis.
Core PCE is the key measure for the Fed and is nowhere near hawkish. I expect this theme to continue throughout H2 as the oil shock gets worse: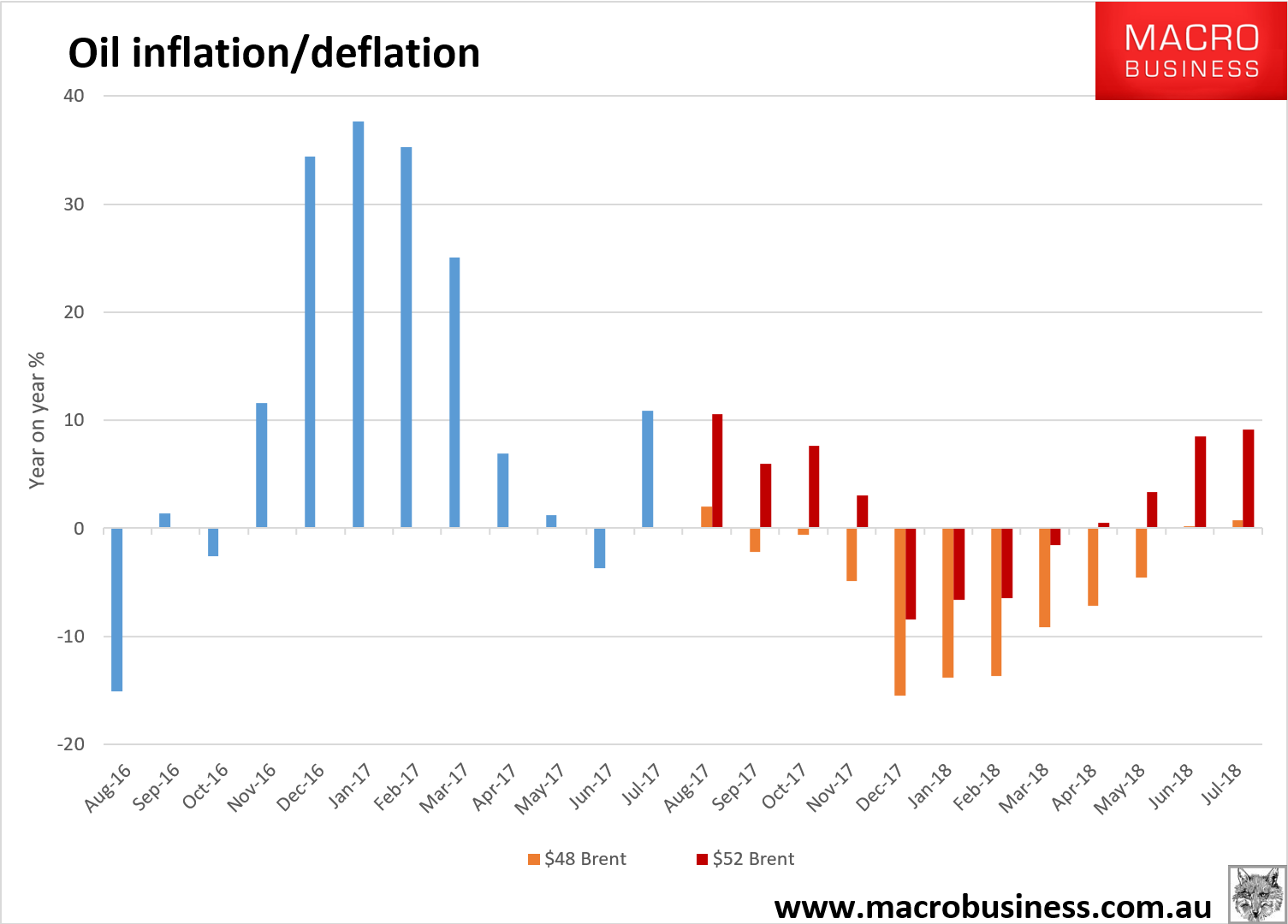 However, as we can see, if $50 Brent is the new shale shakeout price then the shock will pass in two quarters so the Fed and DXY can begin firming up moving into Q1 next year.
DXY will firm as US inflation prospects improve but that's still six months away. Moreover, European inflation needs to weaken with its currency to stall the ECB, and Chinese growth to ease to whack the Aussie terms of trade. Both of those are Q4 stories. I see little to fear in the geopolitics of the day beyond creeping trade protections.
It's too early to call an Australian dollar top but we're not far away. I'll raise my year end target to 70 cents along with a lifted iron ore outlook.