DXY poured it on last night: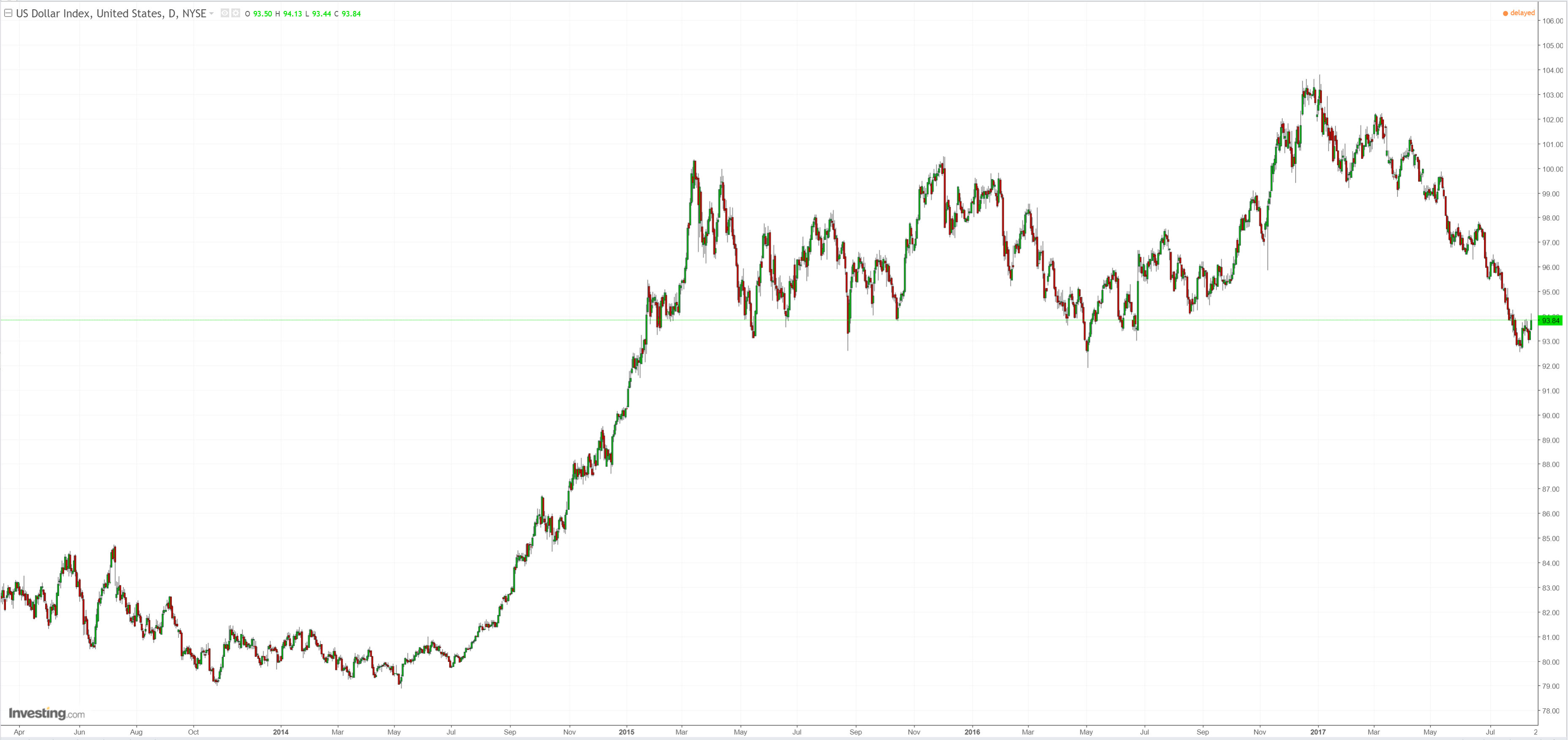 Whether that is a double bottom I know not but the post-2014 support level has held.
AUD was weak against USD and EUR: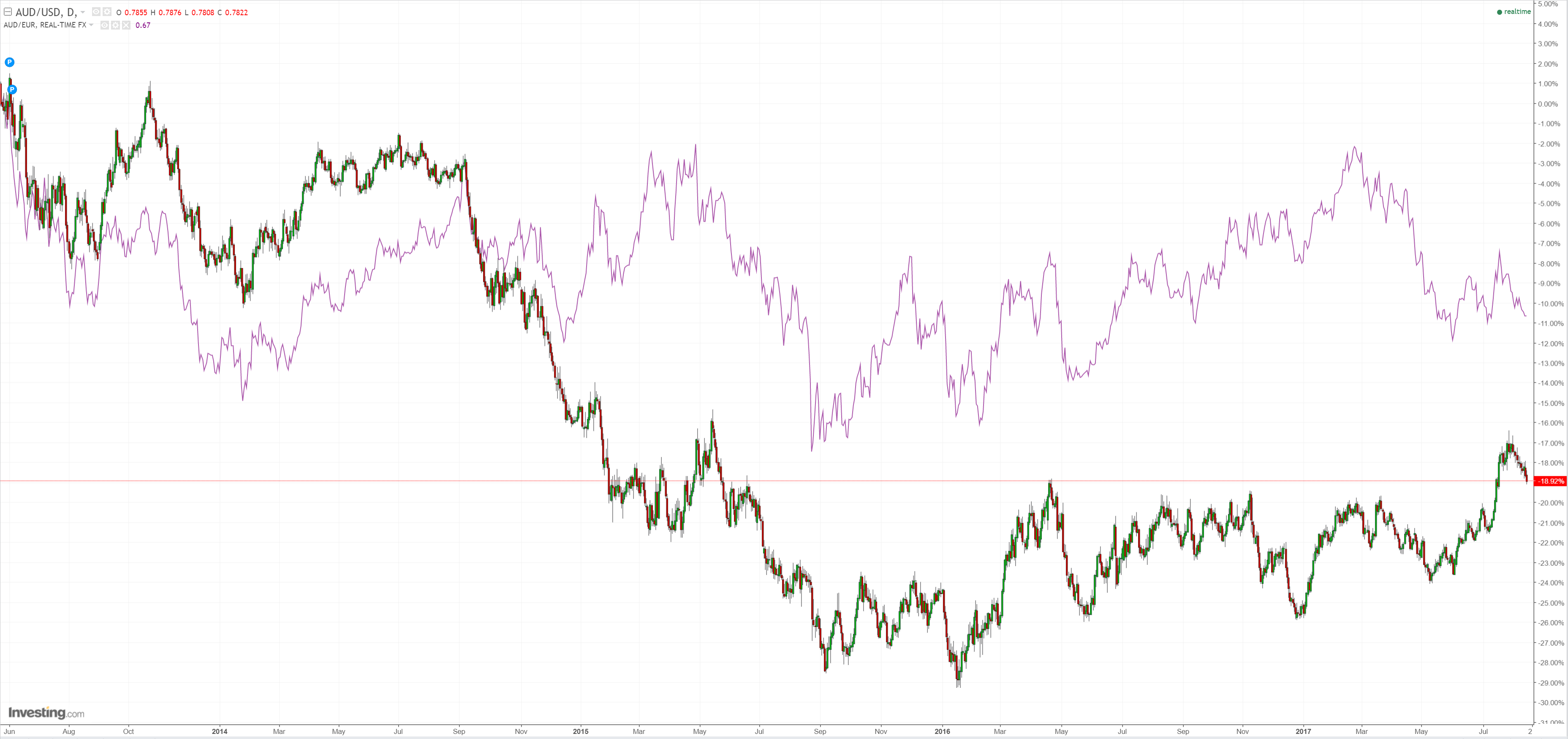 But strong against other EMs: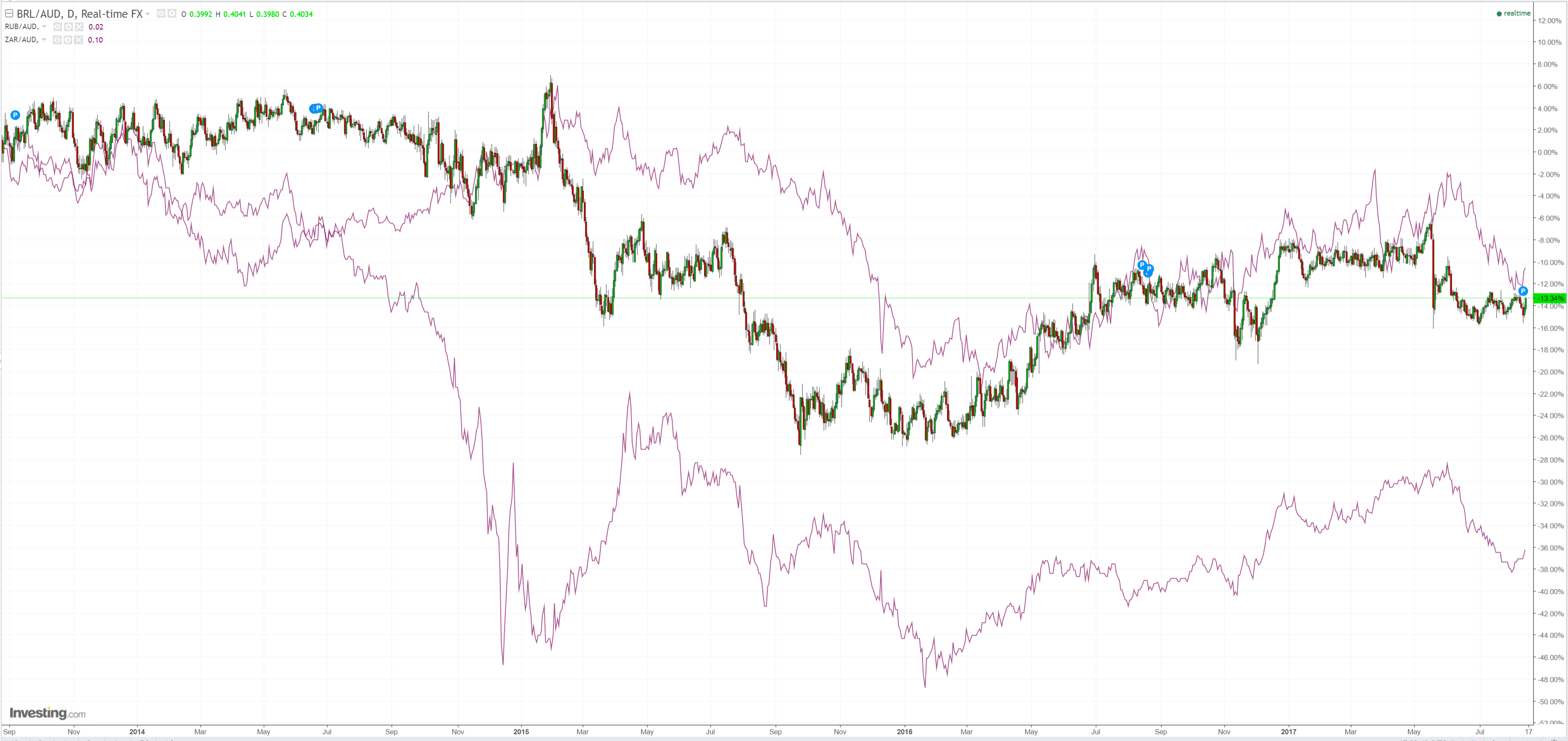 Gold got hosed: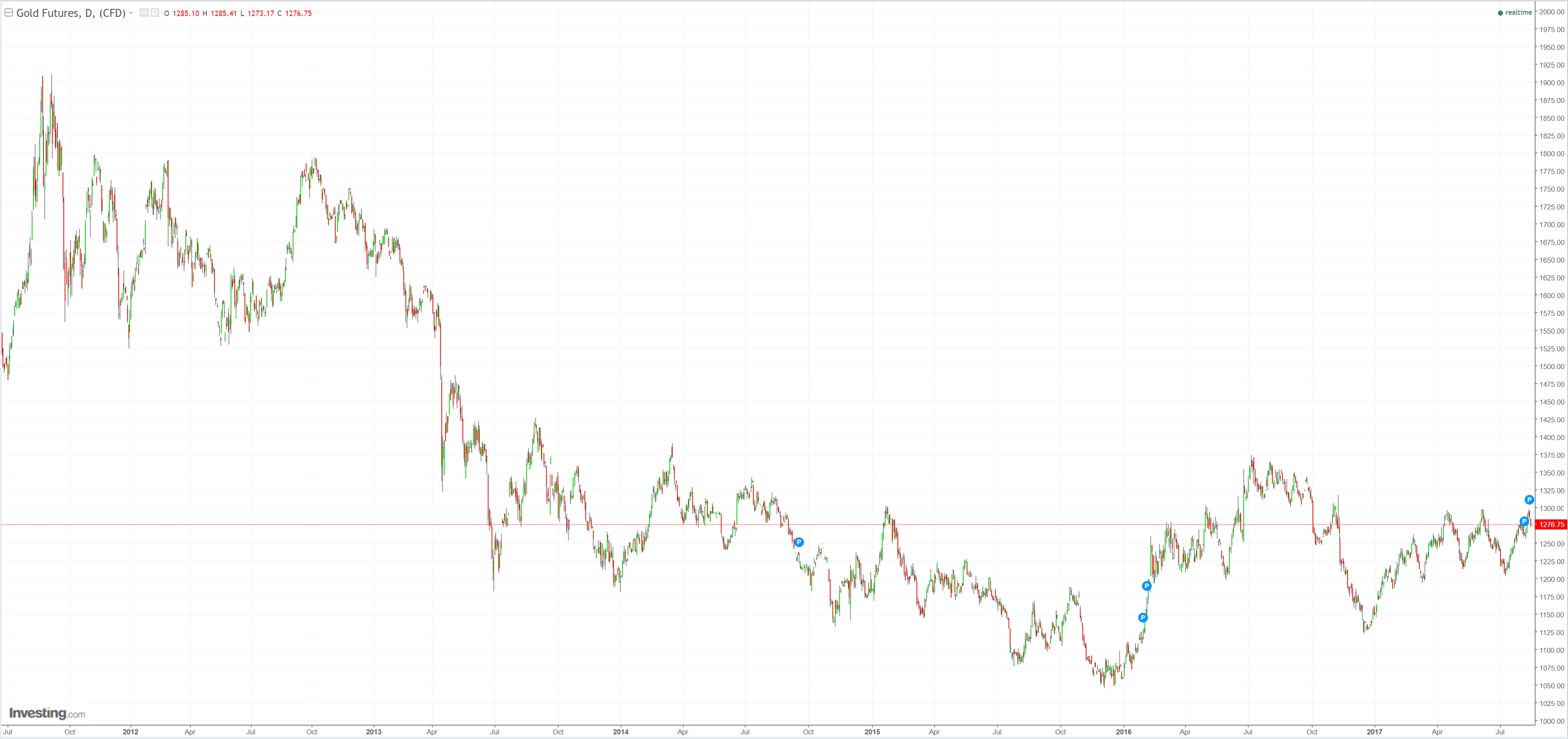 Brent held: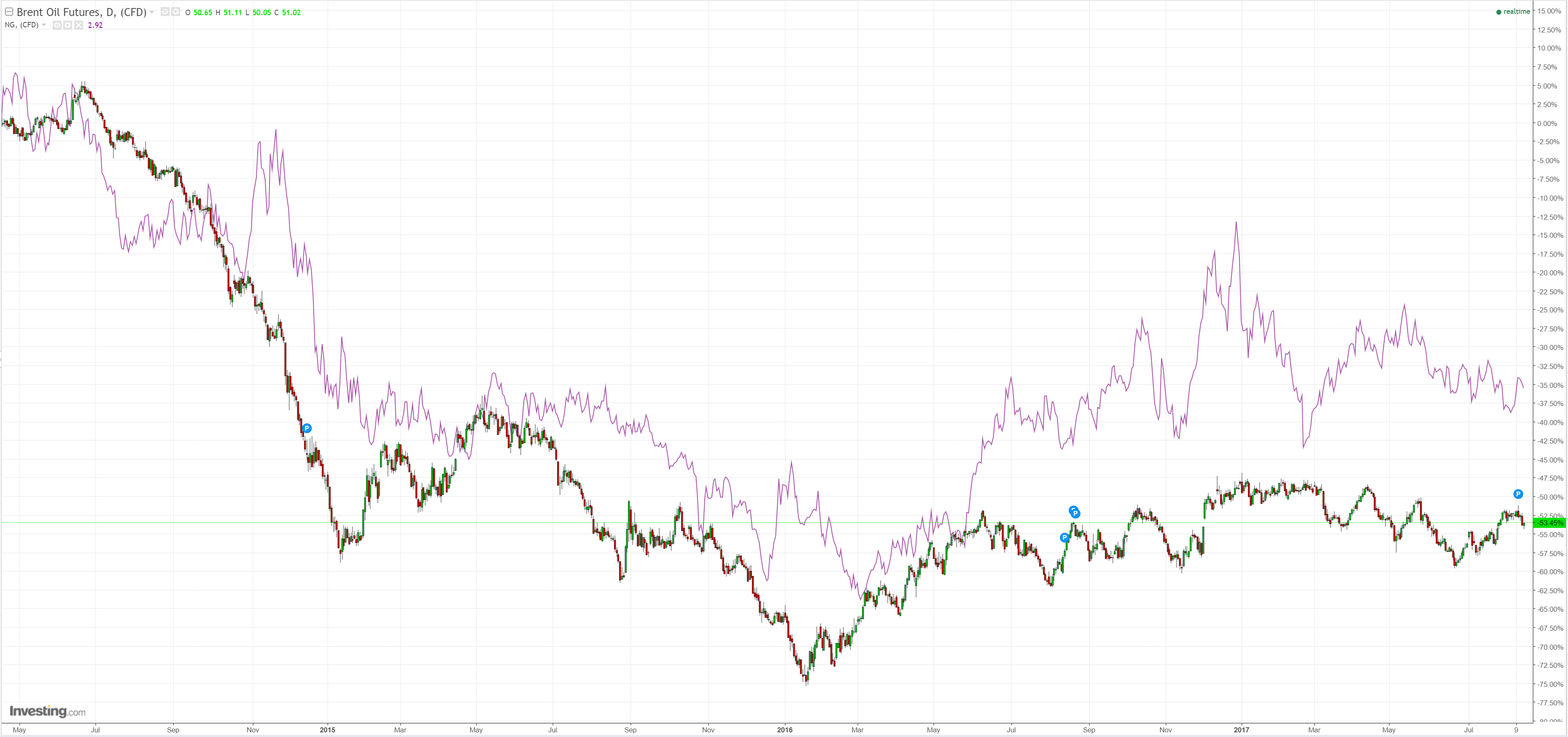 Base metals were mixed: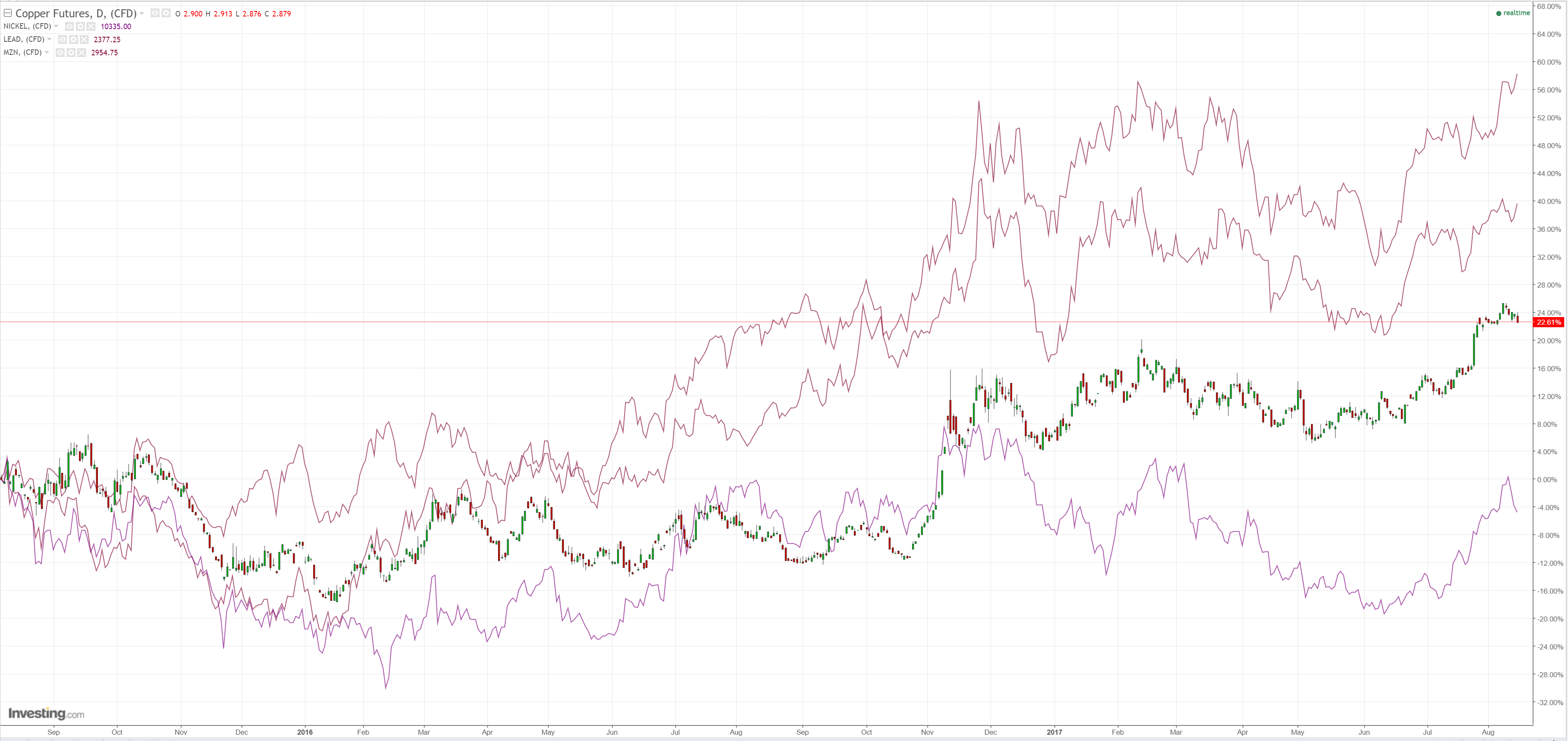 Big miners weak: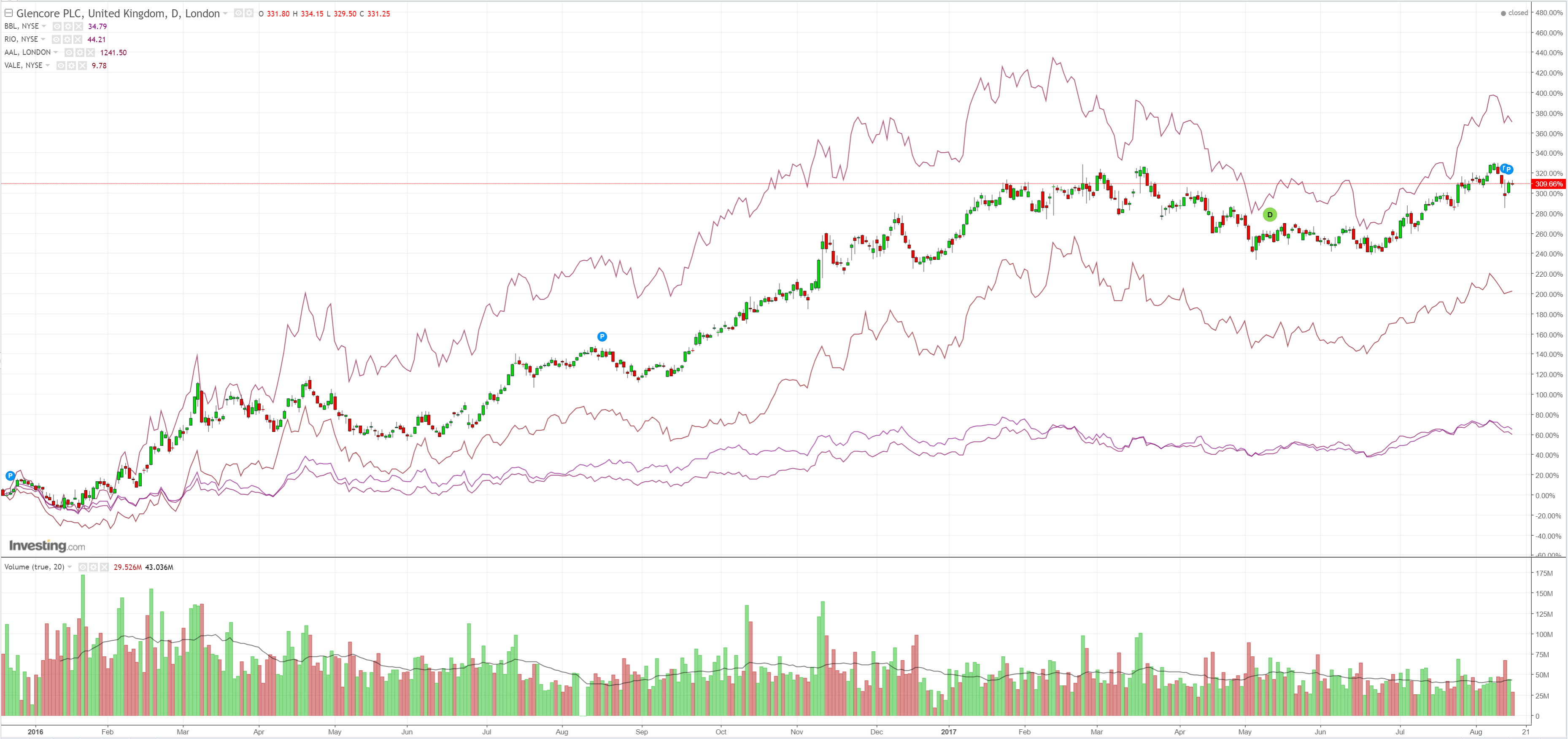 EM stocks held on: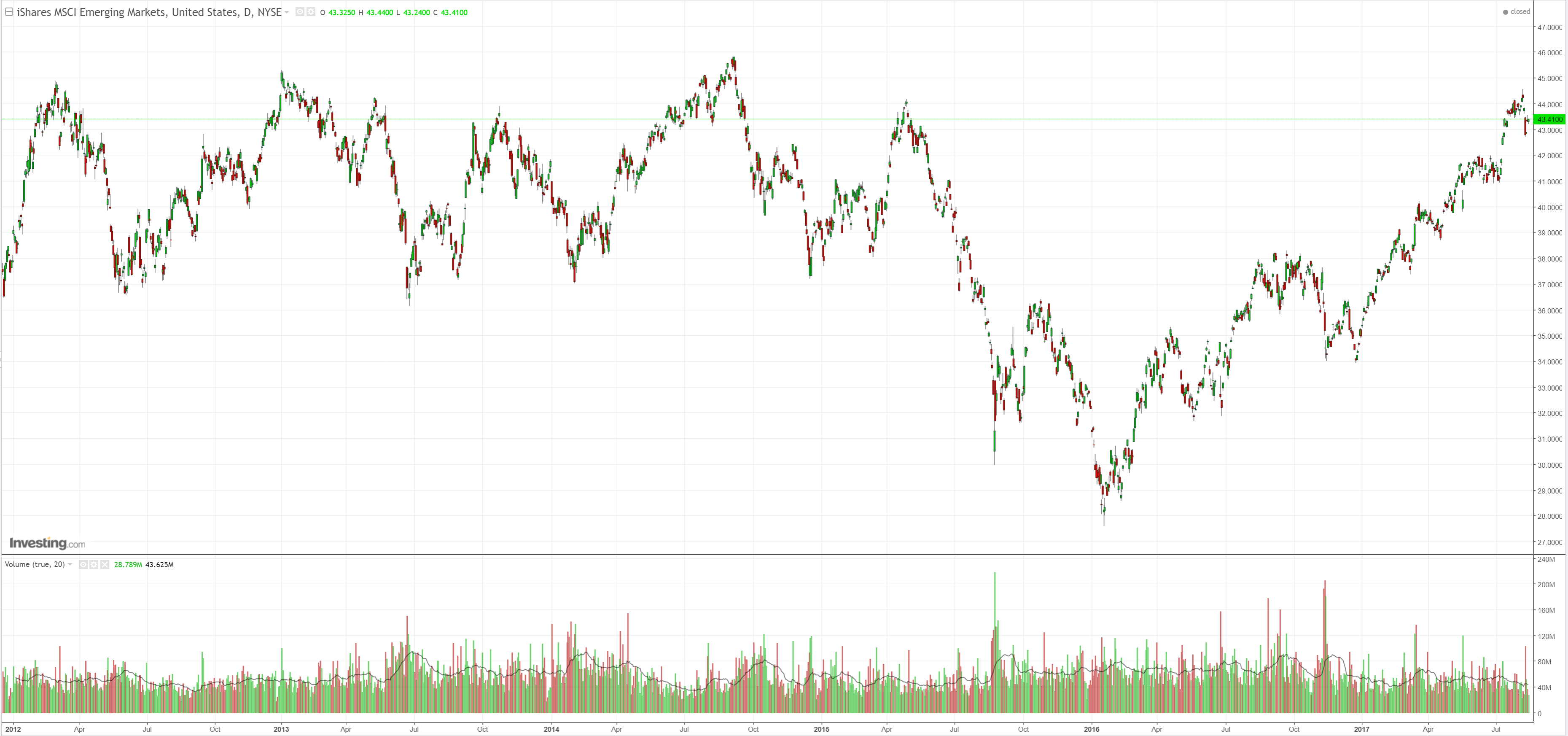 EM high yield looks to have peaked. A warning for the reflation trade.  US is not so clear: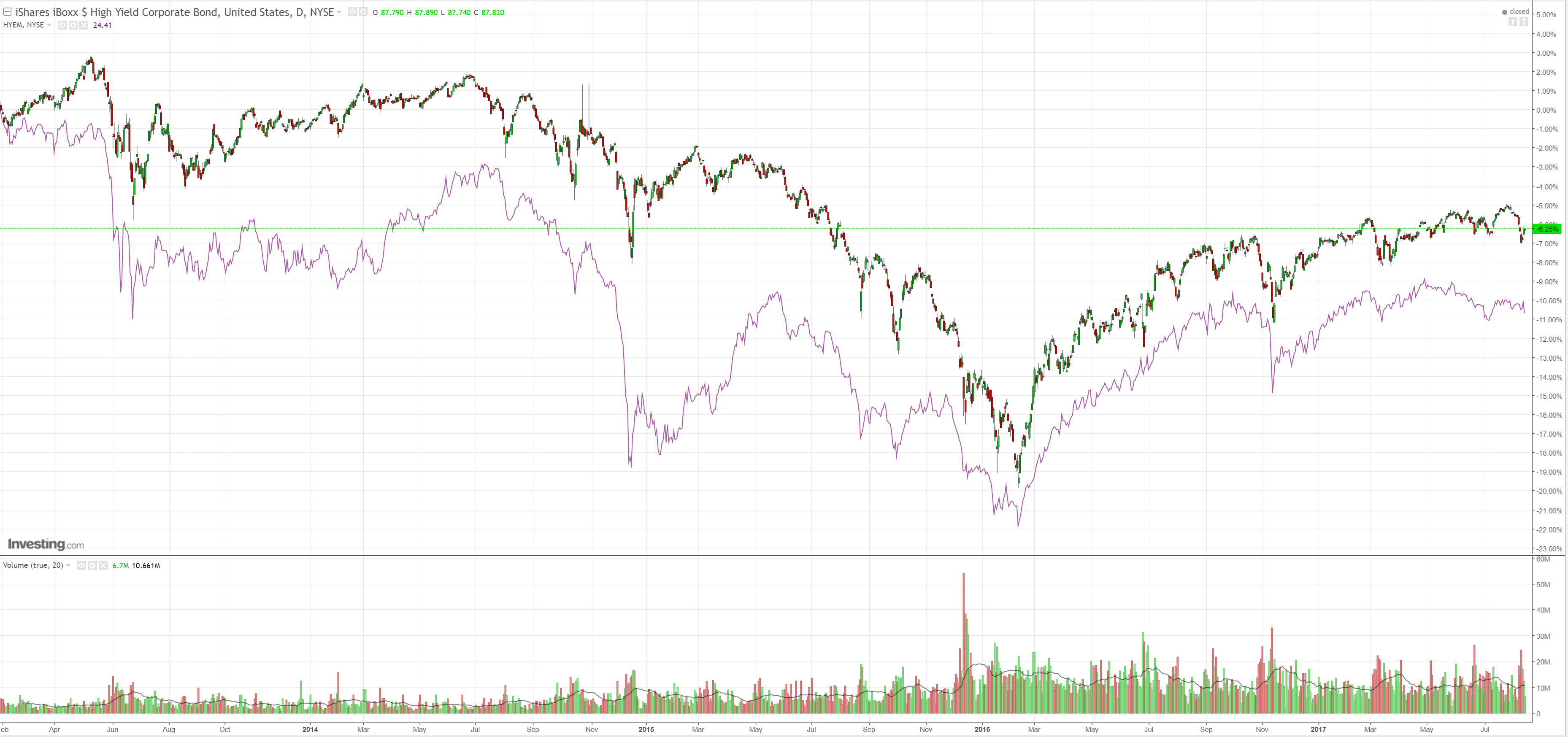 US yields jumped: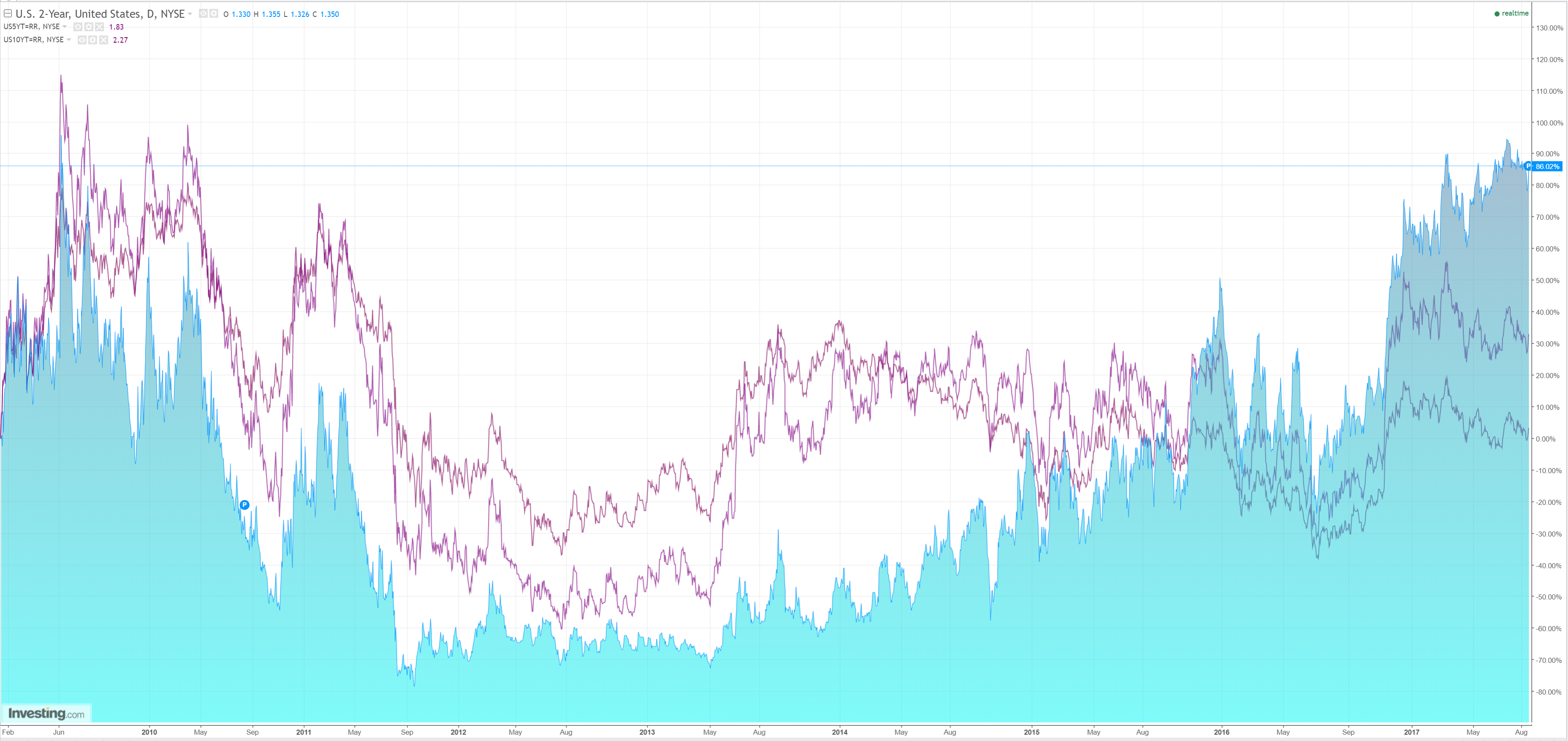 European less so: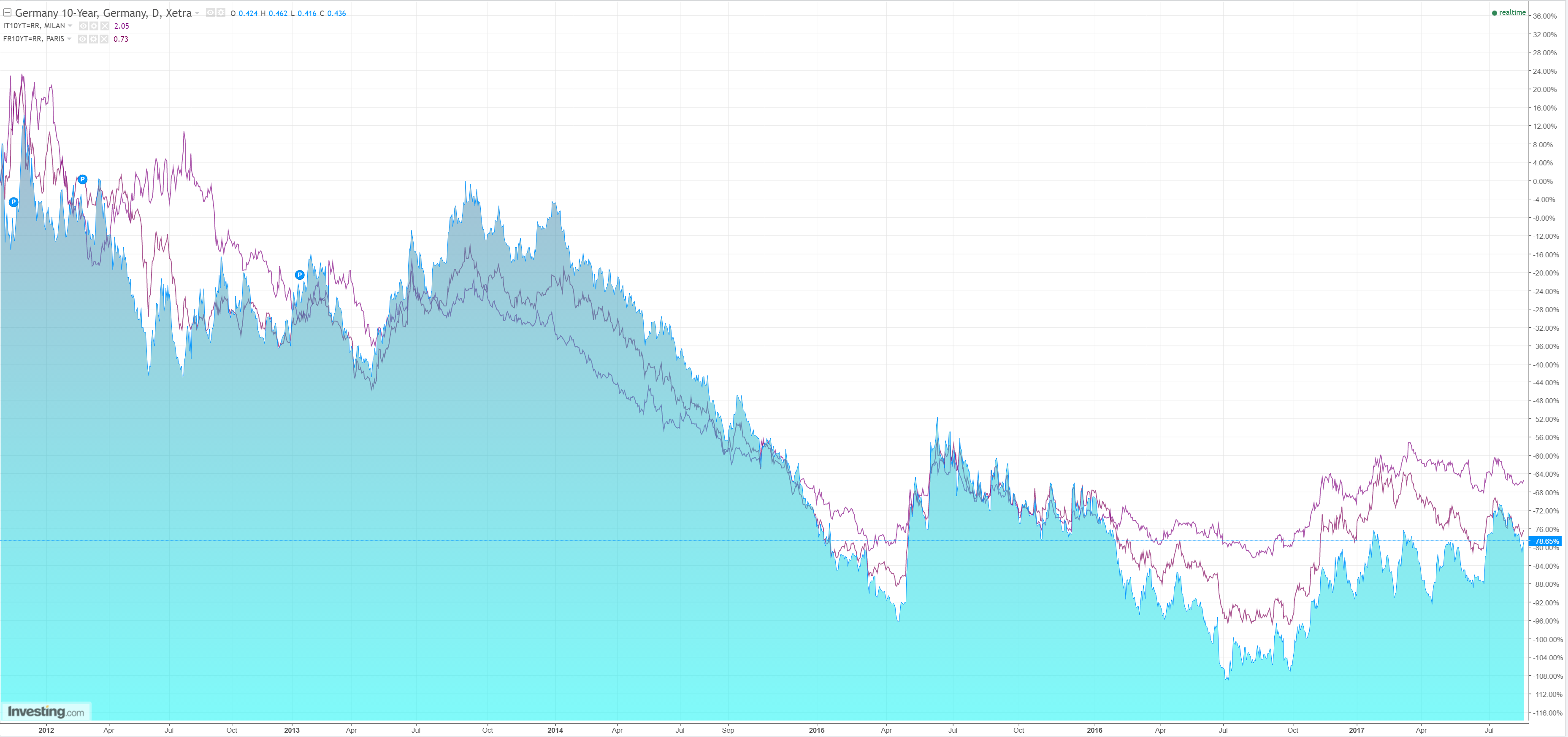 Stocks were flat: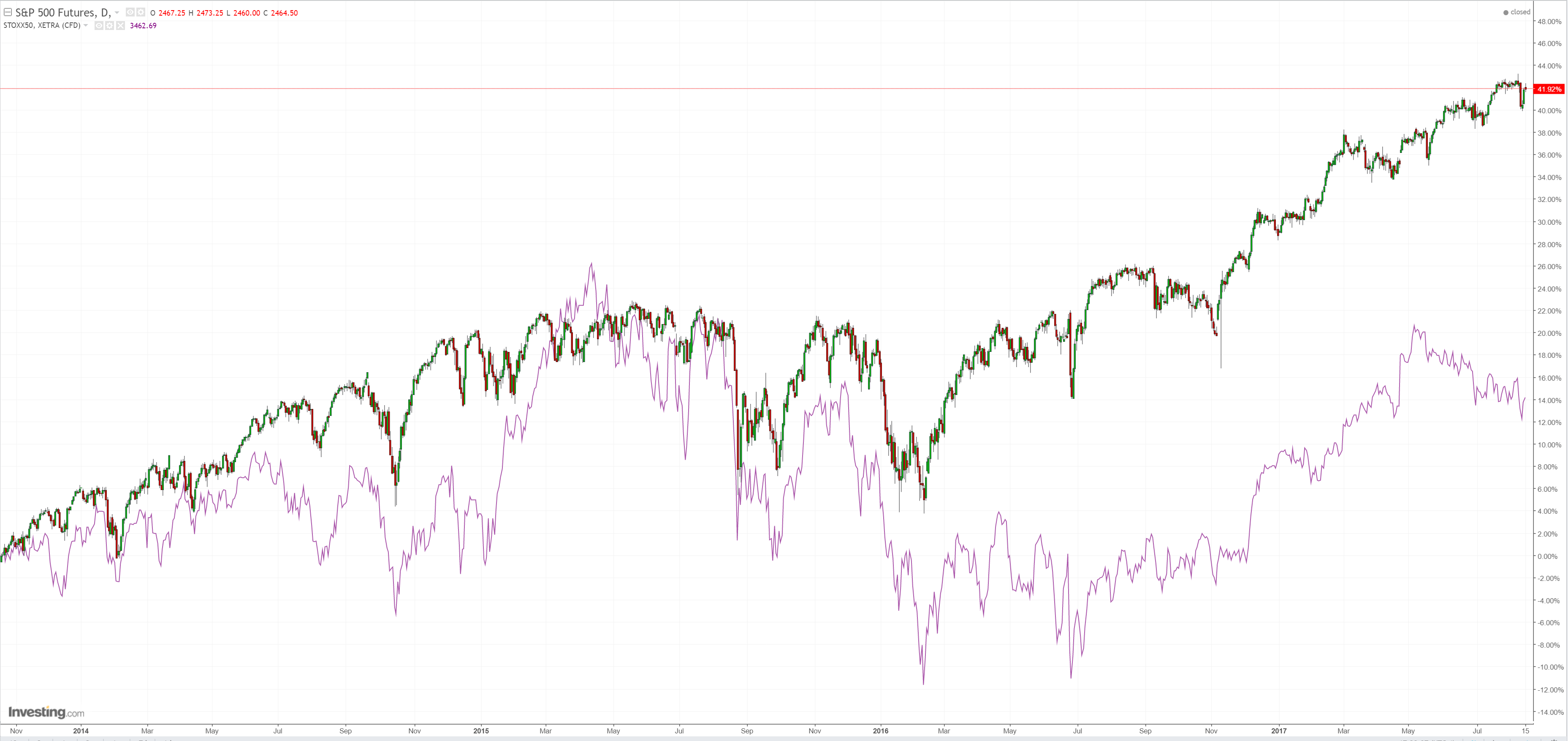 US data was solid as retail sales firmed:
Advance estimates of U.S. retail and food services sales for July 2017, adjusted for seasonal variation and holiday and trading-day differences, but not for price changes, were $478.9 billion, an increase of 0.6 percent from the previous month, and 4.2 percent above July 2016. … The May 2017 to June 2017 percent change was revised from down 0.2 percent to up 0.3 percent.
Nothing wrong with that. US growth continues to plod reliably along. GDPNow is hot but will almost certainly pull back from here:
The GDPNow model forecast for real GDP growth (seasonally adjusted annual rate) in the third quarter of 2017 is 3.7 percent on August 15, up from 3.5 percent on August 9. The forecast of the contribution of personal consumption expenditures to third-quarter real GDP growth increased from 1.91 percentage points to 1.97 percentage points after this morning's retail sales release from the U.S. Census Bureau.
Nonetheless solid.
BofAML released its monthly investor survey. Managers are worried about overvaluation: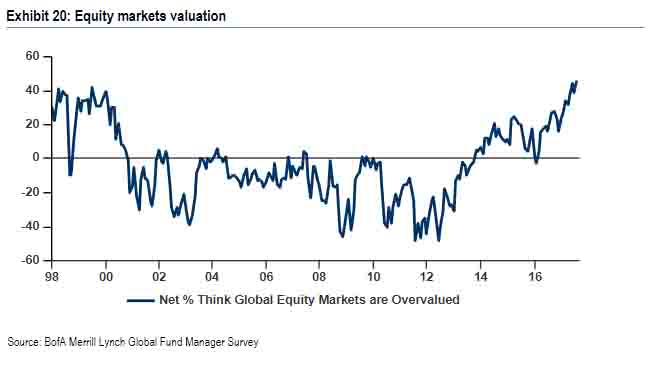 Certainly valuations are high but nothing like 2000 so there's  fair degree of caution still in these numbers. NASDAQ is still the most "crowded trade":
Short USD was the second highest, offering more evidence of a bottom.
In terms of macro, Goldilocks is on the horizon: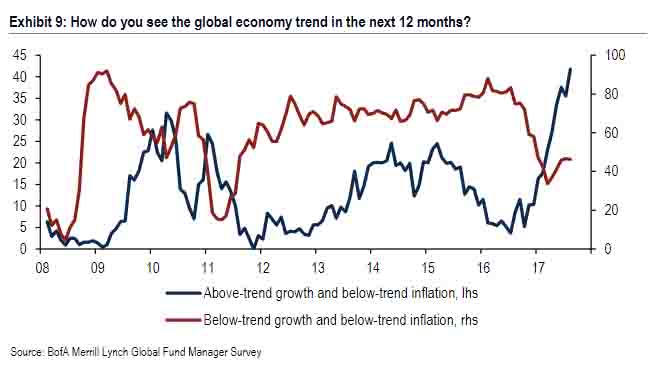 And risk is all about CBs: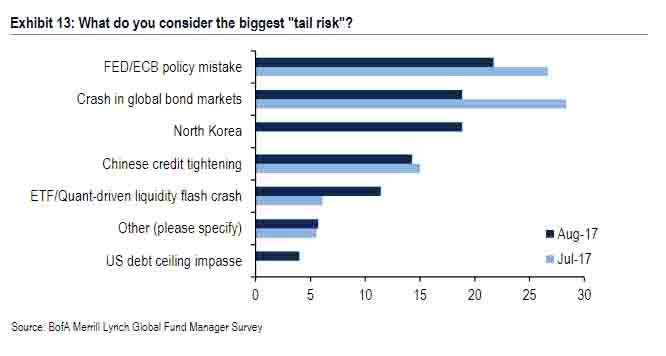 Since I don't see CBs moving without more persuasive evidence of inflation, and I agree with the Goldilocks macro outlook for the US, I can support high valuations for now.
Seems to me that with European inflation set to fall fast and China set to slow slowly, the USD is back in vogue and the Aussie dollar peak is near.