I was just listening to ABC Radio and heard The Greens' Sarah Hanson-Young bang on about how the Turnbull Government's 457 visa reforms and any cuts to immigration are 'racist' and 'xenophobic'. Unfortunately, I don't have the transcript, but the below Tweets from Hanson-Young gives you the gist of her view:

Seriously, what hope is there of having a rational debate about immigration settings when politicians like Hanson-Young howl 'racism' whenever the issue arises?
If Hanson-Young had bothered to examine the facts pertaining to 457 visas, she would have identified four major problems with the system that need fundamental reform, namely:
There are way too many occupations on the skills shortages list.
Those working under the skill level 1 (so-called "Managers and Professionals") and skill level 2 (so-called "Associate Professionals")  are not subject to any labour market testing to determine whether an Australian can do the job first. Hence, nearly 80% of total 457 visa holders are not currently subject to labour market testing.
Where labour market testing is required it can be overcome by putting an ad on Facebook or other social media and that is enough to show that you've tested the labour market – basically a farce.
The 457 visa system is not sufficiently responsive either to higher levels of unemployment, or to labour market changes in specific skilled occupations.
These shortcomings have been expertly identified by Dr Joanna Howe, a senior lecturer in law at the University of Adelaide (see here and here) as well as in the recent Senate report entitled A National Disgrace: The Exploitation of Temporary Work Visa Holders.
To its credit, the Turnbull Government's replacement of the 457 visa system overcomes many of these problems by:
Implementing a new two-year temporary visa system that has no path to permanent residency, as well as a four-year scheme for highly skilled positions where there is a proven labour shortage;
Cutting the range of jobs that foreign workers can apply for by more than 200 occupations;
Mandatory labour market testing for all visas issued under the new scheme;
Mandatory English language proficiency; and
Higher minimum market salary rate so that local workers are not undercut.
But somehow, these changes are 'racist' according to Hanson-Young. Go figure.
More broadly, one would have thought that a political party that calls itself "The Greens", and supposedly cares about the Australian environment and its more vulnerable classes, would seek to lower Australia's mass immigration-driven population growth?
After all, the latest federal government State of the Environment report, released last month, revealed that Australia's natural environment is being placed under acute strain as Australia's population grows out of control. This comes on top of growing concerns about the deleterious impacts mass immigration is having on living standards in the big cities, such as packed trains, worsening traffic congestion and deteriorating housing affordability.
Prior to 1998, when The Greens were a genuine environmental party, they ran a stable population policy with "zero net migration". Sadly, they performed a complete 180 degree shift and changed to a policy of opposing cuts to immigration. Since that time, Australia's population has surged by nearly 30%, mostly via immigration, without a whimper of opposition from The Greens.
To make matters worse, the Greens' are now lobbying for Australia to increase its immigration intake by another 50,000 people a year, from already turbo-charged levels, without any corresponding offsets!
The fact of the matter is that there are few better policy solutions to protect Australia's environment and living standards than limiting population growth and abandoning plans for a 'Big Australia', which necessarily means significantly cutting immigration.
However, instead of living up to their name, and advocating for a smaller population trajectory on behalf of Australia's environment and living standards, The Greens have chosen to howl 'racism' and 'xenophobia' in response to sensible changes to Australia's immigration program.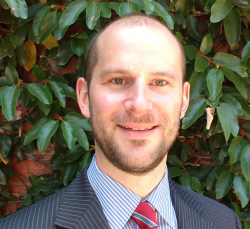 Latest posts by Unconventional Economist
(see all)