Dr Joanna Howe, a senior lecturer in law at the University of Adelaide, give an excellent interview yesterday on ABC News 24 highlighting the many flaws in Australia's 457 vias system.
Here's some of the money quotes:
"There's no mechanism within the 457 visa system to make sure that Australians get first access to jobs. The government will point to two things. They will say there's a shortage occupation list. But that has 600 occupations on it, many of which are not in shortage.  So things like nursing, engineering – occupations which Australian graduates are struggling to get into the labour market for – those jobs are on this occupational labour shortage list for the 457 visa.

The other mechanism the government will point to is employer conducted labour market testing, which was introduced under Labor in 2013… It is a farce. It essentially allows an employer to test the labour market by putting an ad on Facebook. The ad doesn't have to be paid. It can be anywhere on social media. And that is enough to show that you've tested the labour market.

So Bill Shorten does have a point when he says that the 457 visa system does allow employers to replace Australian workers in the labour market… We need to have independent labour market testing… At present there are no mechanisms to find out where are the genuine skills shortages.."
I will add that 457 workers employed under skill level 1 (so-called "Managers and Professionals") and skill level 2 (so-called "Associate Professionals")  are not subject to any labour market testing to determine whether an Australian can do the job first. Hence, 80% of total 457 visa holders are not currently subject to labour market testing.
The recent Senate report entitled A National Disgrace: The Exploitation of Temporary Work Visa Holders identified similar flaws and recommended sensible changes to the 457 visa system, including:
indexing the minimum income threshold for 457 visa holders to ordinary weekly earnings, so that it is not eroded over time;
implementing a more rigorous, independent, evidence-based, and transparent processes for determining the Consolidated Sponsored Occupations List (CSOL);
implementing stringent labour market testing of all 457 visa nominations to ensure that employers employ locals first wherever possible;
specifically prohibiting the replacement of local workers by 457 visa workers;
making employer sponsors of a 457 visa worker (professional) also employ an Australian tertiary graduate in the same enterprise on a one-for-one basis;
requiring employer sponsors of a 457 visa worker (trade) to demonstrate that apprentices represent 25% of the sponsor's total trade workforce; and
implementing a $4,000 training levy paid per 457 visa holder employed in the business.
If our policy makers truly want to restore integrity back into the system, and safeguard Australian jobs, they should implement these reforms.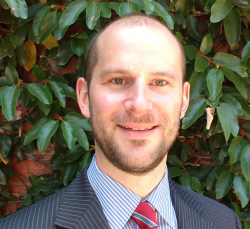 Latest posts by Leith van Onselen
(see all)