We reported recently that Vancouver has a staggering 70k residences now sitting empty thanks to Chinese land-bankers, even as young folks struggle to get into the housing market. Now it appears the problem is worse in Sydney, from the Daily Mail:
There are 200,000 homes on prime Sydney real estate sitting empty because foreign investors have bought them with no intention of living in them or renting them out, a leading real estate expert claims.

Douglas Driscoll, the chief executive of Starr Partners, estimates the number of unoccupied homes has almost doubled from 120,000 in 2011, in a city which is already the second most unaffordable in the world after Hong Kong.

Mr Driscoll believes the empty homes are a major contributor to Sydney's housing crisis, which has seen prices double in the past eight years and rise at an average of $222 a day.

'Foreign investors are only exacerbating the problem by buying properties and leaving them vacant,' he told Daily Mail Australia.

Foreign investors are accused of buying properties and leaving them vacant (terraces in inner-city Paddington pictured)

'(It) only gained genuine momentum in 2012 and in just a few short years we are already seeing 10-20 per cent of property being sold in some pockets to offshore buyers, which leaves a lot of Australians on the sidelines.'

Mr Driscoll said the government needed to realise the effect of empty homes on housing affordability and urgently start addressing it.

'Foreign investment is not the elephant in the room, it is a heard of elephants in the room and more needs to be done,' he said.

'These properties should be offered for rent, but if they were to hit the open sales market, it would certainly help alleviate the sparsity issue we are currently facing.'

Mr Driscoll said hotspots included anywhere in the inner-city or where new houses or apartments were going up, such as Alexandria, Waterloo, Green Square, Sydney's city centre, Parramatta, and even Blacktown.

'There are some developments where you can see straight through apartments because there's no furniture,' he said.

'In my own building in Kirribilli there's 35 units and three of them are left empty.'

He said Chinese buyers were used to not receiving much of a return on investment and believed tenants lowered property values by putting 'wear and tear' on them.

'They bring that same mentality over here without doing the research,' he said.

'A lot of them are also buying their children's future, even if they are only in their teens, they are buying them now in highly desirable inner-city areas.

'When their children are old enough they send them off to university and that's where they live. So they might sit empty for three or four years.'

'The government should introduce significant financial penalties or inordinate property taxes for any property owned by a non-resident that is known to be empty for more than 12 months,' he said.

'NSW accounts for half of all investor mortgage finance. Such a strong level of investor interest in Sydney is pushing up the price of our dwellings and it's time for government intervention to reduce this.

'I'm certainly not against foreign investment or property investment as a whole, but I do believe it has led to the market becoming hugely out of kilter, causing a multitude of social and economic issues.'
Massive charges should be applied pronto.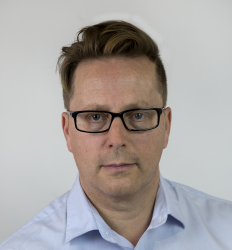 Latest posts by Houses and Holes
(see all)