Young Aussies are giving up the dream of home ownership, according to a new survey of 1,000 Australians by Mortgage Choice in conjunction with research firm Core Data. From Domain:
The property market has become so expensive that nine out of 10 Australians are despairing about their prospects of achieving the 'Great Australian Dream', new data shows…

Of those surveyed, 67.3 per cent said the market was "too hot" due to rising prices… 87 per cent said it was too difficult to achieve the traditional home ownership dream of a freestanding house…

"We need to find a way to either cool the market down, or help Australians who are struggling to get their foot on the property ladder achieve their dream of home ownership" [Mortgage Choice chief executive John Flavell said]…

Taj Singh, co-founder of lobby group First Home Buyers Australia, said the appetite from first-home buyers for a house had changed over the last year.

"Some are accepting that they may have to rent for their entire life and pay [the landlord's] mortgage who is subsidised by the government through generous tax incentives, or they may have to move interstate or to the country to realise their Great Australian Dream of home ownership," Mr Singh said.
I explained last week the reasons why I believe that some type of first home buyer (FHB) bribe will be included in the May Budget, including:
The Coalition is desperate to counter Labor on housing affordability;
The Coalition knows it must stimulate housing to keep the economy growing and wants to avoid, at all costs, a bust under its watch; and
Stimulus is supported by the property lobby, one of the Coalition's key backers.
With political and economic pressure building on the Turnbull Government, the stars are aligning for a cynical FHB bribe under the cloak of 'housing affordability'.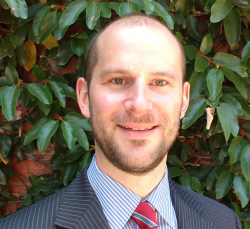 Latest posts by Unconventional Economist
(see all)