Today, I want to explain why I expect the Turnbull Government to unleash some kind of first home buyer (FHB) stimulus in the guise of "housing affordability" in the upcoming May Federal Budget.
1. We have already received some hints:
Last month, Michael Sukkar, whose responsibilities include housing affordability, refused to rule-out speculation that the Turnbull Government would make mortgages tax deductible like they are in the United States:
Asked whether the government would consider adopting the US system where owner-occupiers deduct the cost of their mortgages from their tax bill, Sukkar said there was no "silver bullet" for housing affordability, including that option.

… asked to rule out allowing owner-occupiers a new tax deduction to compete with investors, Sukkar said only: "I will examine, and I know that the treasurer will look at, all good ideas…Asked if the owner-occupier deduction was under active consideration, a spokeswoman for Scott Morrison told Guardian Australia: "Housing affordability will be an important policy focus of the Turnbull government in this parliamentary term."
2. The Coalition is desperate to counter Labor on housing affordability:
Speaking separately last month, Michael Sukkar and another Coalition representative admitted that the Turnbull Government is desperate to be seen to be doing something to address Australia's woeful housing affordability:
Mr Sukkar insists the housing crisis is an "extraordinarily high" priority for the Prime Minister.

That view was reinforced by another government source, who said the Prime Minister wants to be seen to be acting on this issue.

"Malcolm is genuine in wanting to see something done on housing affordability, but it has also become too much of a hot political topic for us not to be seen to be acting in this space," the source said.

"We need something to help turn the polls around, and if we can make progress with housing, it could be a win-win situation"…
Offering support to FHBs, under the guise of "housing affordability", would give the Coalition a platform to counter Labor's proposed changes to negative gearing and the CGT discount.
3. The Coalition knows it must stimulate housing to keep the economy growing:
With this housing cycle already five years old, and long in the tooth, the Turnbull Government will know that it needs to keep the boom in prices and construction, as well as turnover, going if the economy is to continue growing, even if it sows the seeds of a bigger correction down the track.
The last thing the Turnbull Government wants is for the housing market and economy to suffer a correction on its watch – i.e. over the next 2-plus years – and in the process be tarnished as 'bad' economic managers in the same way that Labor was following the GFC.
Far better for the Coalition to juice housing now, kick the can down the road, and let the market and economy correct once Labor takes power in 2019. Then Labor will be blamed, rather than the Coalition, entrenching the view that Labor cannot manage the economy.
4. Stimulus is supported by the Property lobby:
We already know that the Turnbull Government is heavily influenced by the property lobby. Treasurer Scott Morrison was the National Manager, Policy and Research, at the Property Council of Australia (PCA) between 1989 and 1995. The Turnbull Government's various arguments against negative gearing reform were also based on the PCA's and broader lobby's input.
The Real Estate Institute of Australia (REIA) has also recently lobbied for FHB bribes, including:
subsidies to purchase both existing and new dwellings; and
allowing FHBs to access their superannuation to purchase a home.
Therefore, some sort of demand-side stimulus aimed at FHBs would satisfy one of the Coalition's key backers.
What form could Budget stimulus take?
I see three options, though there are probably others:
Making FHB owner-occupier mortgages tax deductible;
Allowing FHBs to access their superannuation for purchasing a home; and
Direct FHB grant, similar to those used in the wake of the GFC.
When speculation of making owner-occupied mortgages tax deductible was couched last month, the Grattan Institute's John Daley responded by claiming it would cost the Budget a massive $19 billion in revenue forgone.
Therefore, if the Turnbull Government was to proceed with this policy, it would probably limit it to new FHBs only, therefore limiting the financial impact.
The beauty of this approach from a political perspective is that it would overcome one of the key criticisms of negative gearing: that it biases investors over FHBs. It would also provide voters with a clear alternative: Labor's unwinding of negative gearing (and falling house prices) versus the Coalition's expansion of negative gearing to FHBs (and rising house prices).
Allowing FHBs to access their superannuation is also a likely proposition. Many commentators – including Joe Hockey, Nick Xenophon, Robert Gottliebsen, Harry Triguboff, CEDA, and the REIA – have backed this policy, so the Coalition certainly could find support. FHBs are also unlikely to value their superannuation savings – given they can't access it for decades – so many would see it as 'free money'.
The last option – a direct FHB grant – seems the least likely in my view. It has been tried in the past and failed as an 'affordability' measure, so I reckon the Coalition would go for something new.
Would a FHB bribe improve housing affordability?
Definitely not. If history has shown us anything, it is that demand-side stimulus does not improve housing affordability and are largely self-defeating, since they are soon capitalised into higher house prices. In the meantime, the Budget or people's retirement savings are put under increased pressure for no apparent gain (other than to existing property owners, who benefit from higher values).
Ultimately, addressing housing affordability requires a combination of policy measures aimed at both the demand and supply sides, including:
tax reforms – e.g. unwinding both negative gearing and the CGT discount, as well as swapping stamp duties for land taxes;
supply-side reforms – e.g. freeing-up land-use and planning;
greater investment in infrastructure;
greater investment in public housing;
clamping down on foreign speculators via expanding money laundering laws into real estate and properly policing and enforcing illegal foreign buying of established dwellings;
tightening capital rules;
tightening rules allowing super funds to leverage into housing;
laws to give greater tenancy and security to renters; and
reducing immigration to sensible and sustainable levels.
Unfortunately, the Turnbull Government has already shown that it won't address the real issues and is more likely to resort to self-serving gimmicks and smokescreens to give the impression that it is taking action, while actually supporting further house price inflation.
Will voters take the bait?
Gee I hope not. But given the shortsightedness of Australians, I wouldn't rule out them taking the bait even though they shouldn't.
If this long-running housing bubble has shown us anything, it is that Australians are not rational when it comes to housing.
I sincerely hope that I am wrong and the Turnbull Government does not stimulate housing in the upcoming (or any future) Budget. But I have this sneaky suspicion that it might.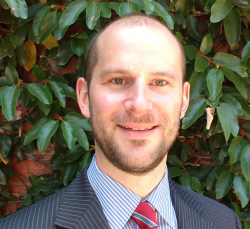 Latest posts by Unconventional Economist
(see all)