South China Morning Post's Yonden Lhatoo has clearly had enough of the shoebox apartments being constructed around Hong Kong, penning the following rant:
Emperor International Holdings has entered the hall of shame for heartless developers putting profit before people, with plans to build the tiniest homes in the city. With these 61.4 sq ft shoeboxes being mismarketed as homes for humans, can we sink any lower in dehumanising the population of one of the most prosperous cities in the world?

Even Stanley Prison offers more living space for criminals, with the standard jail cell measuring a relatively luxurious 80.7 sq ft. The only thing left now is to put us all in coffins and be done with it…

There is enough land and wealth in Hong Kong to house every citizen in relative comfort and dignity. What there is an acute dearth of is the guts, political will and generosity to achieve it.

People get emotional about killer whales in captivity, and how confining them in their marine park tanks is the equivalent of keeping a human in a bath tub all his or her life. Boredom, depression and frustration lead to self-harm and aggression.

Hello? That ring a bell, humans in Hong Kong?
That's pretty disgusting. 61.4 sq ft is the equivalent of a small single bedroom – and that needs to fit a toilet, shower, kitchen, bed and living area.
Things are a better in Melbourne of course, but not by much. The below table from The AFR shows the average price and size of apartments being built across various parts of the city: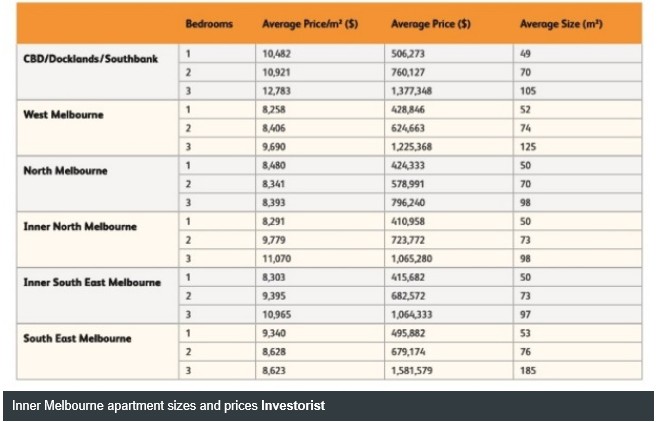 As you can see, apartments in the CBD are being priced at more than $10,000 per square metre, with surrounding areas only slightly below this level.
The average price of a small one-bedroom apartment of around 50 sqm ranges from $410,000 to $506,000, which rises to more than $580,000 for a two-bedroom apartment and $800,000 or more for a three-bedroom apartment.
Unlike Hong Kong Melbourne is not short of space. So why is it building a whole bunch of expensive shoe boxes in the sky that are marketed for quick profit to investors (both domestic and foreign) rather than building stock suitable for resident families?
The underlying answer, of course, is that Melbourne's economy has become so fundamentally dependent on never-ending population growth (immigration) to pump demand and fuel the economy (e.g. via apartment construction) that it has forgotten about improving the living standards of the existing population.
Melbourne's housing system is failing. But at least we are better than Hong Kong!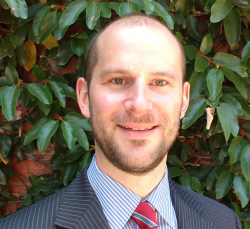 Latest posts by Unconventional Economist
(see all)