It's a post-truth world as the US dollar was stable:
Other majors likewise: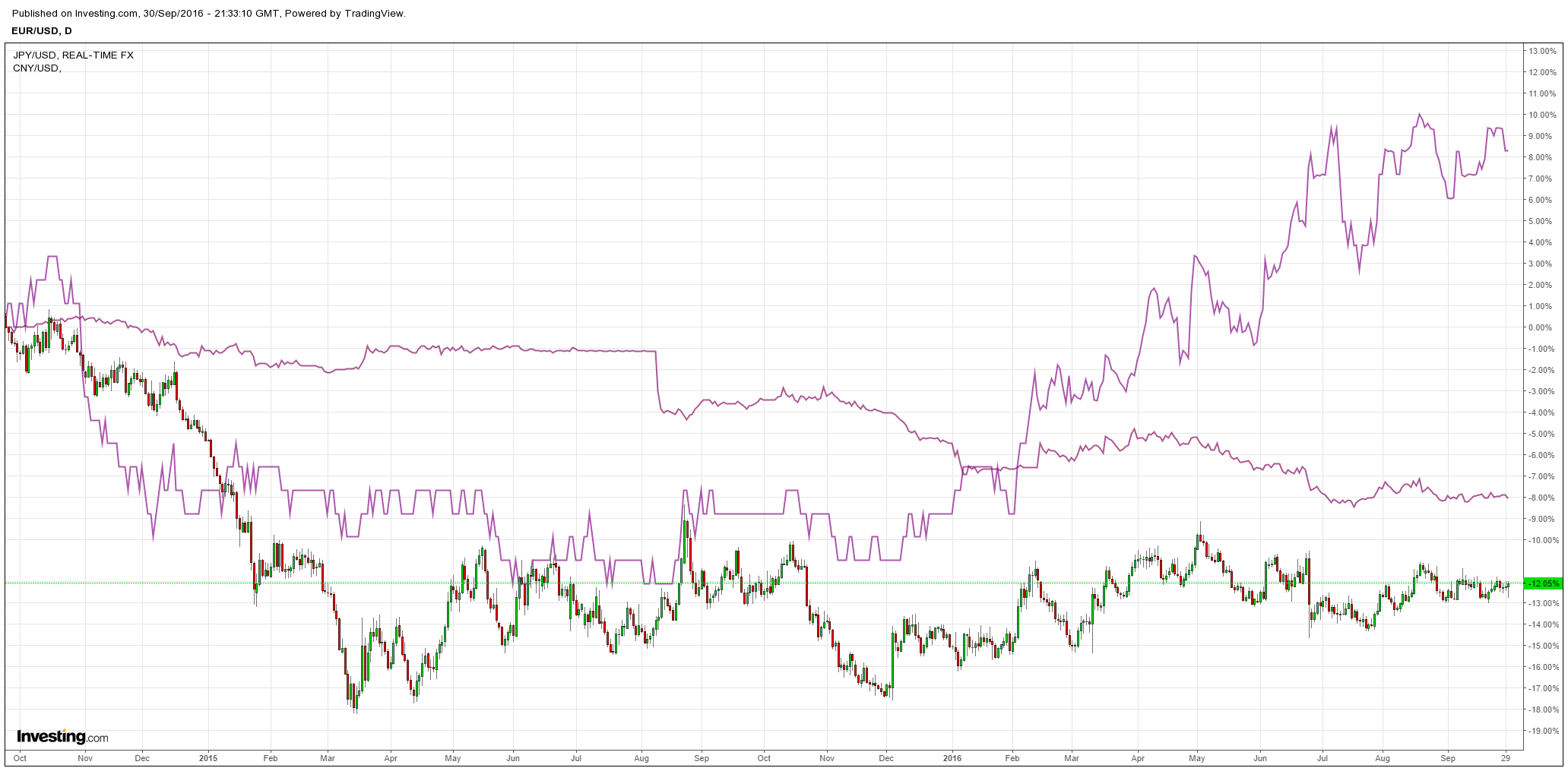 Commodity currencies largely firmer: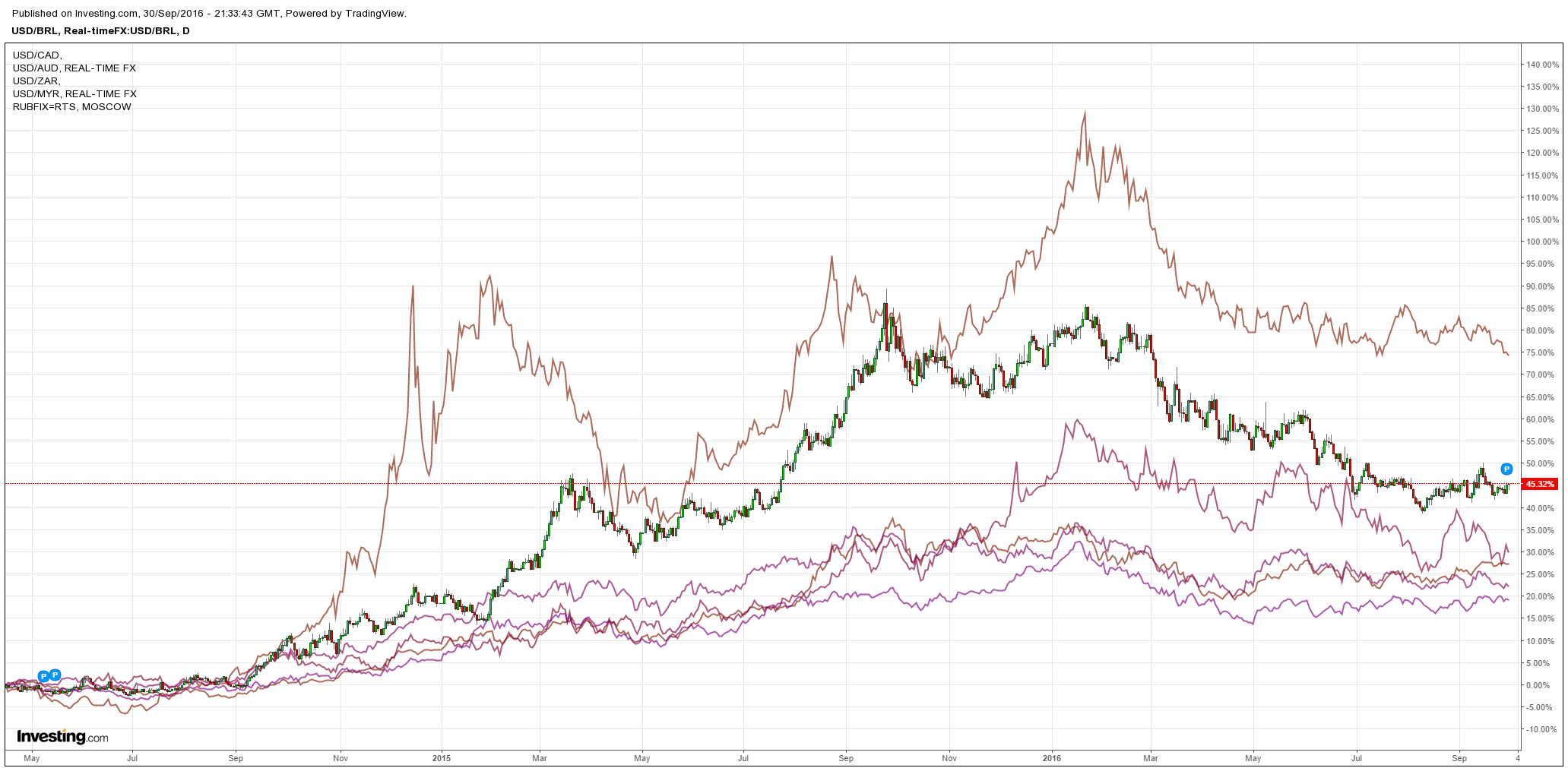 Gold weaker: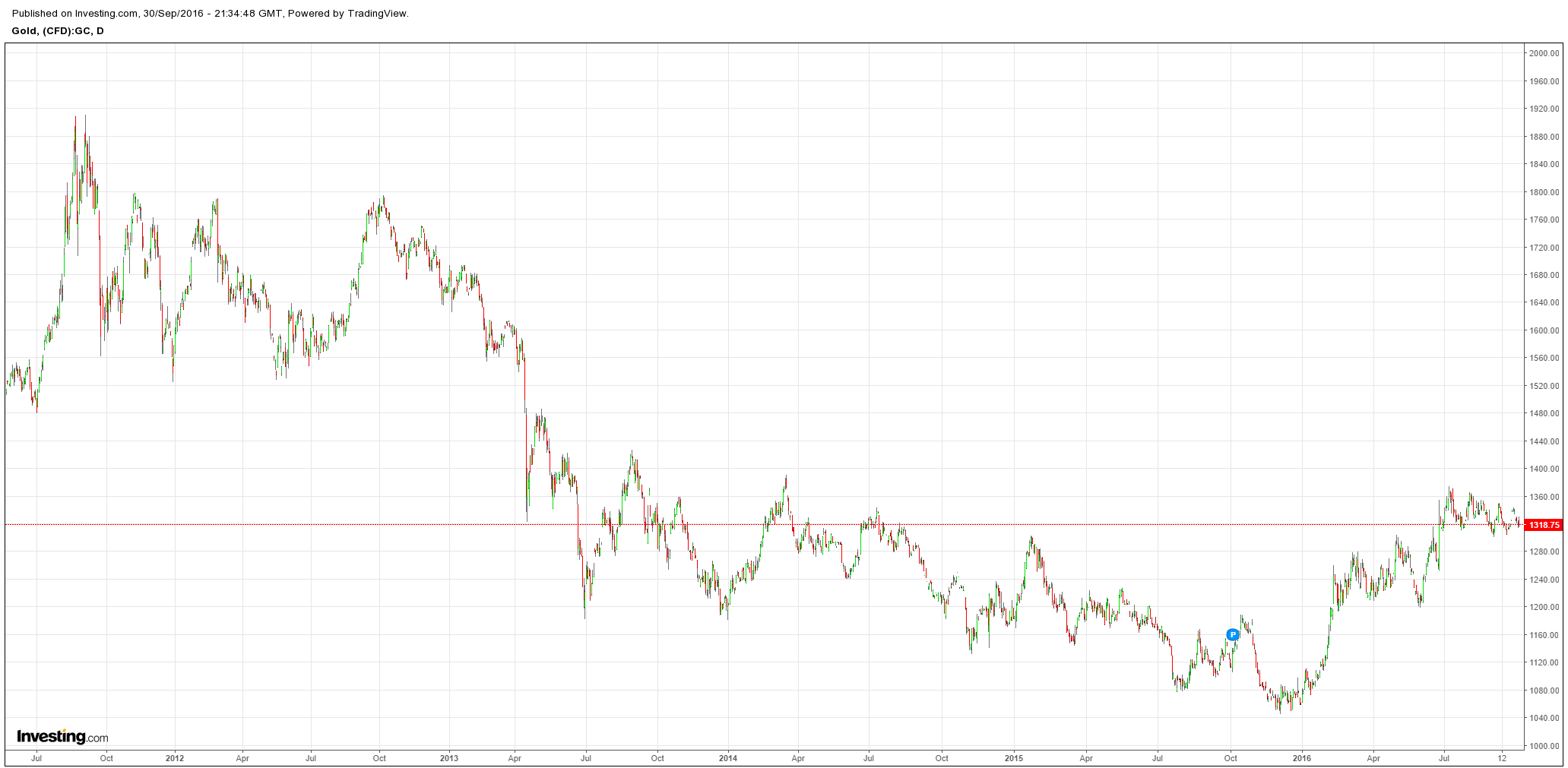 Oil stronger: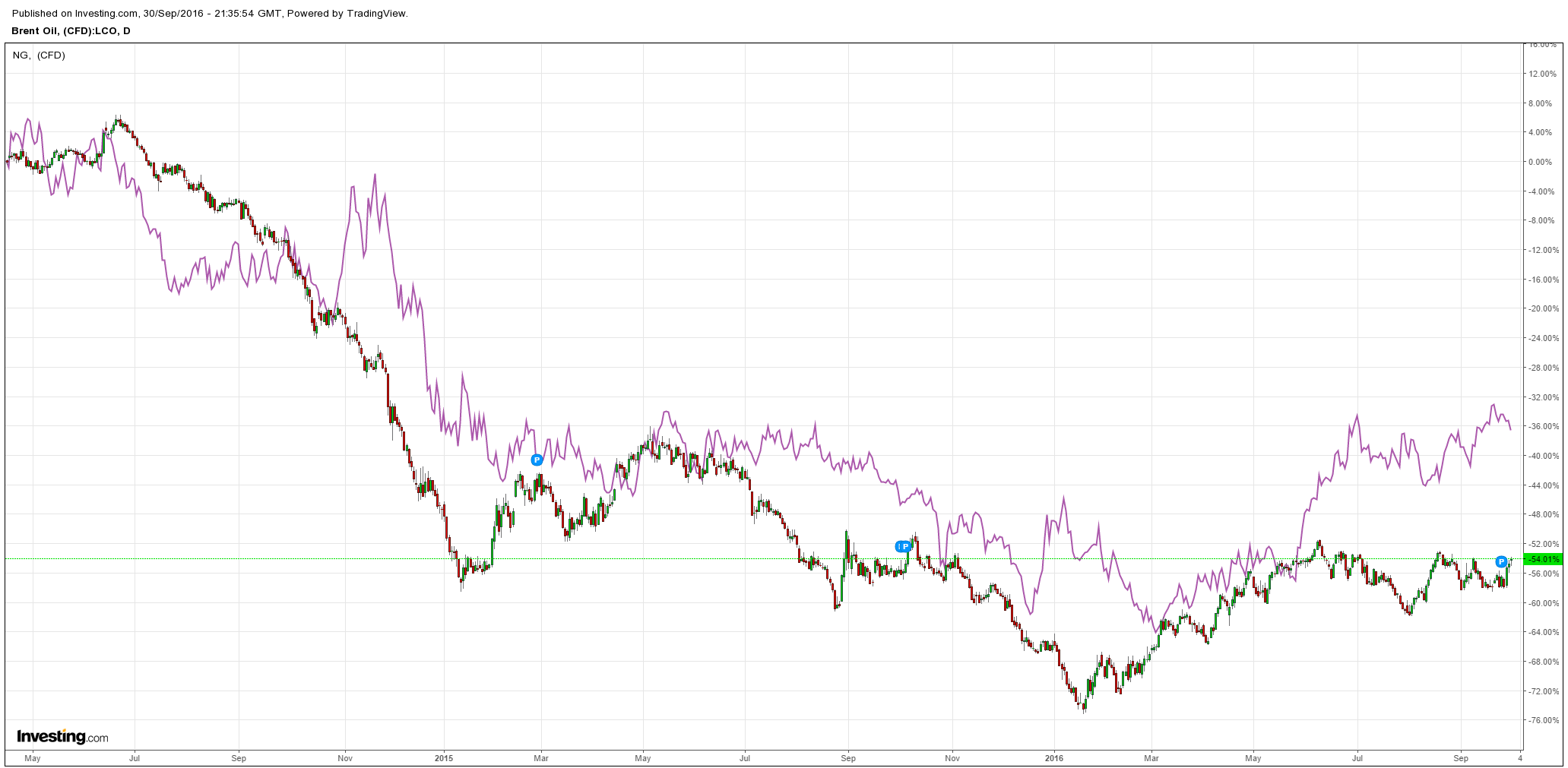 Base metals too: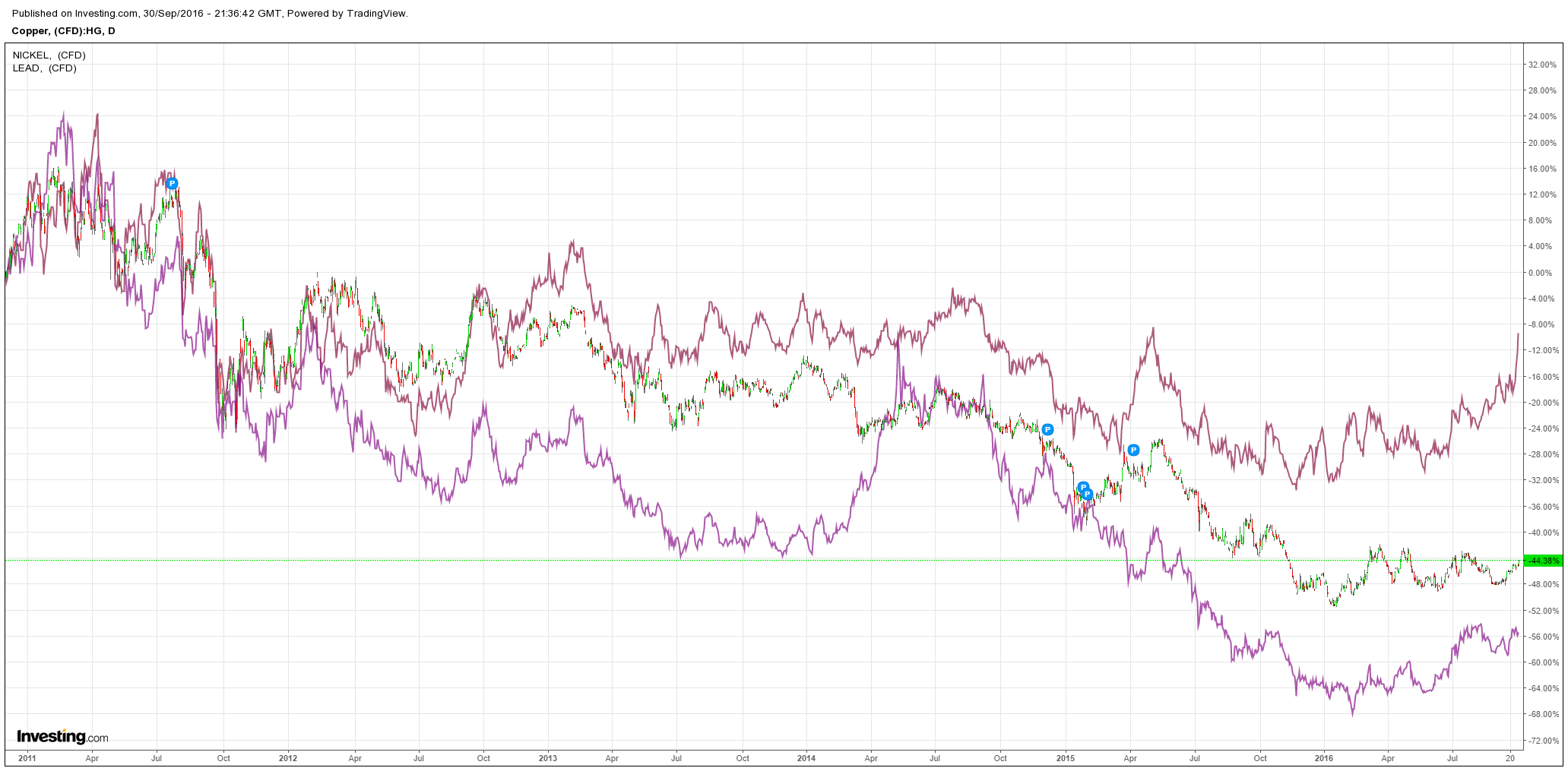 Big miners largely weak: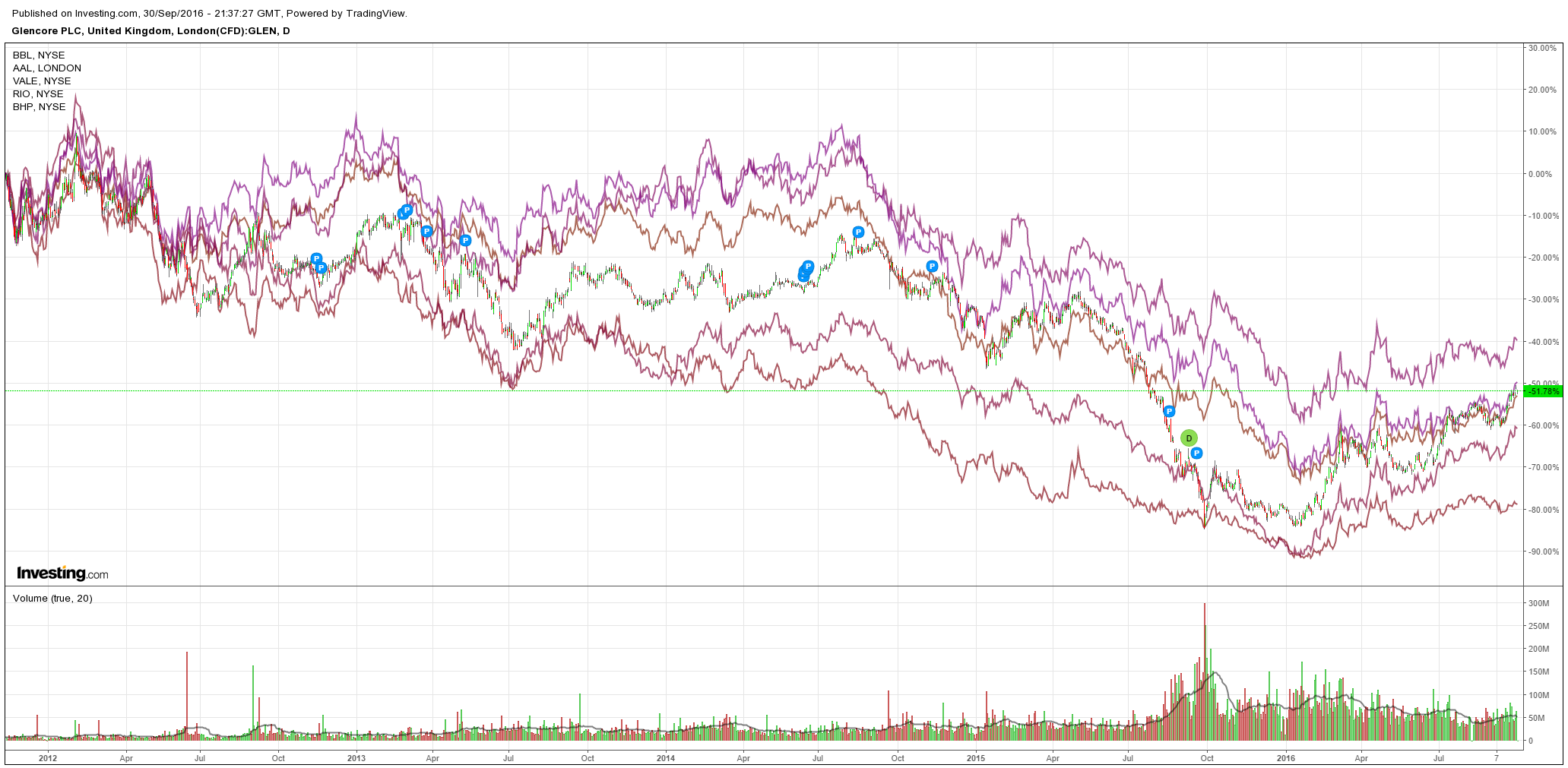 US and ME high yield broke out with oil: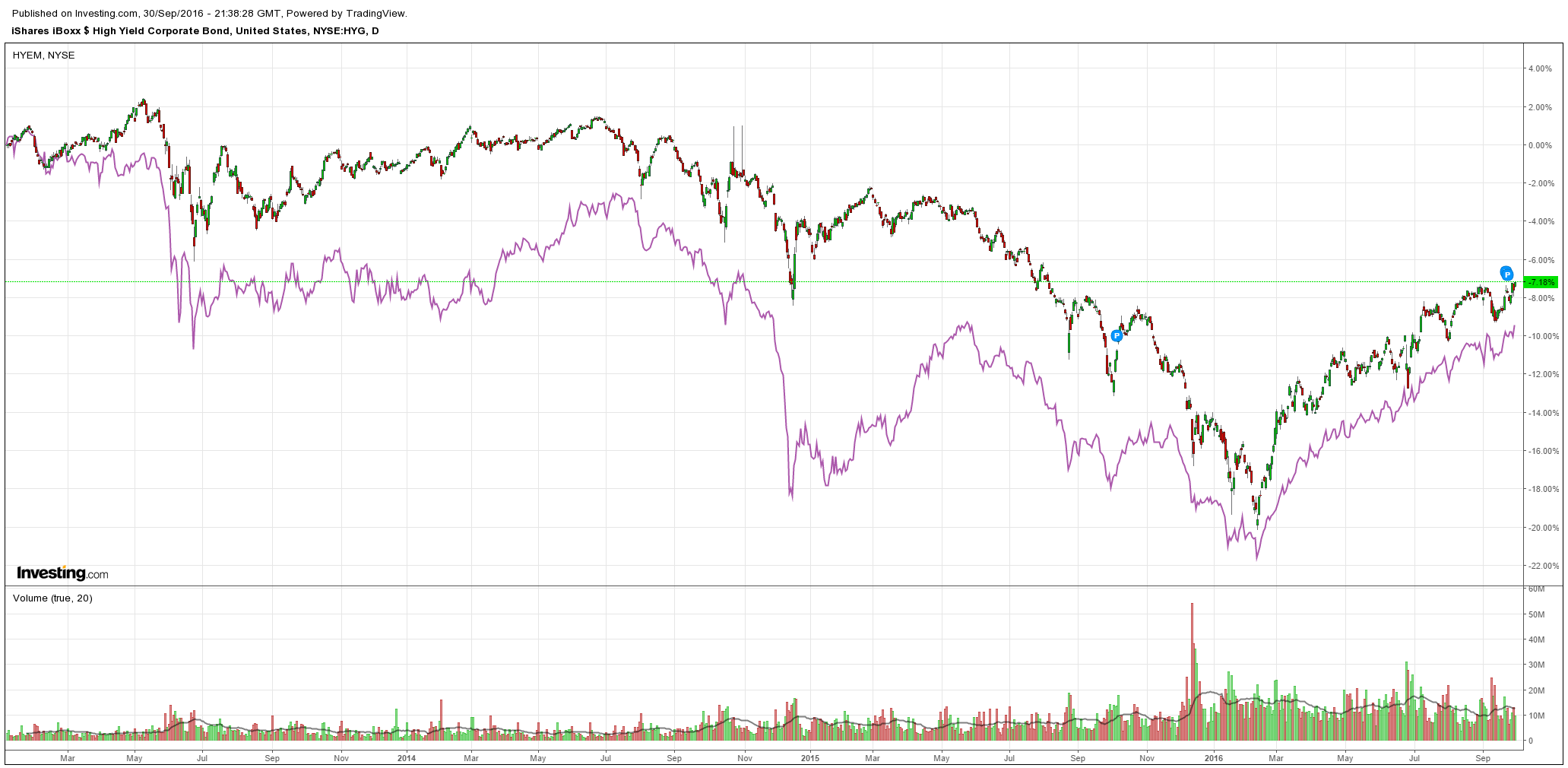 US bonds were dumped: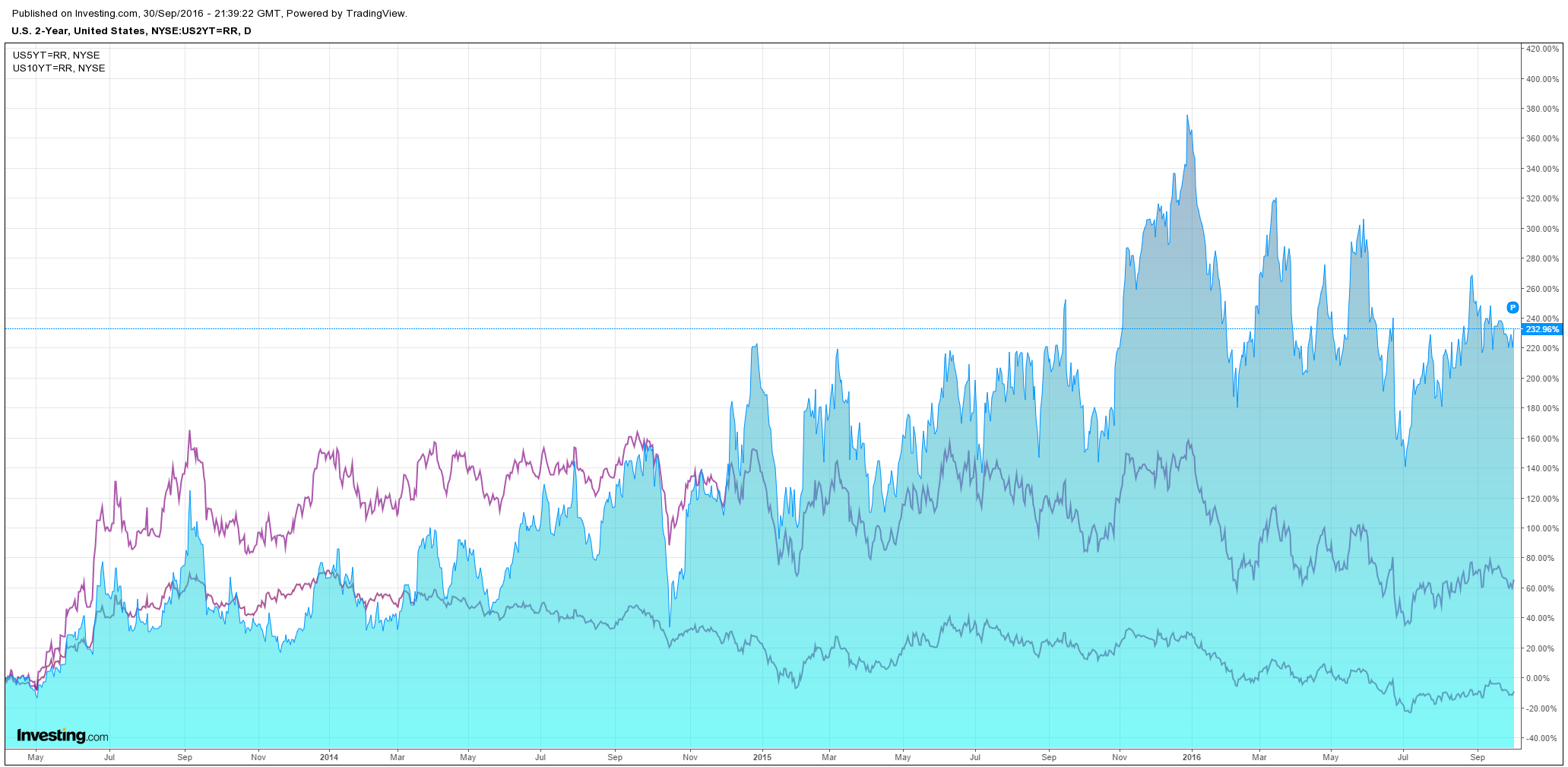 But German are very near record highs: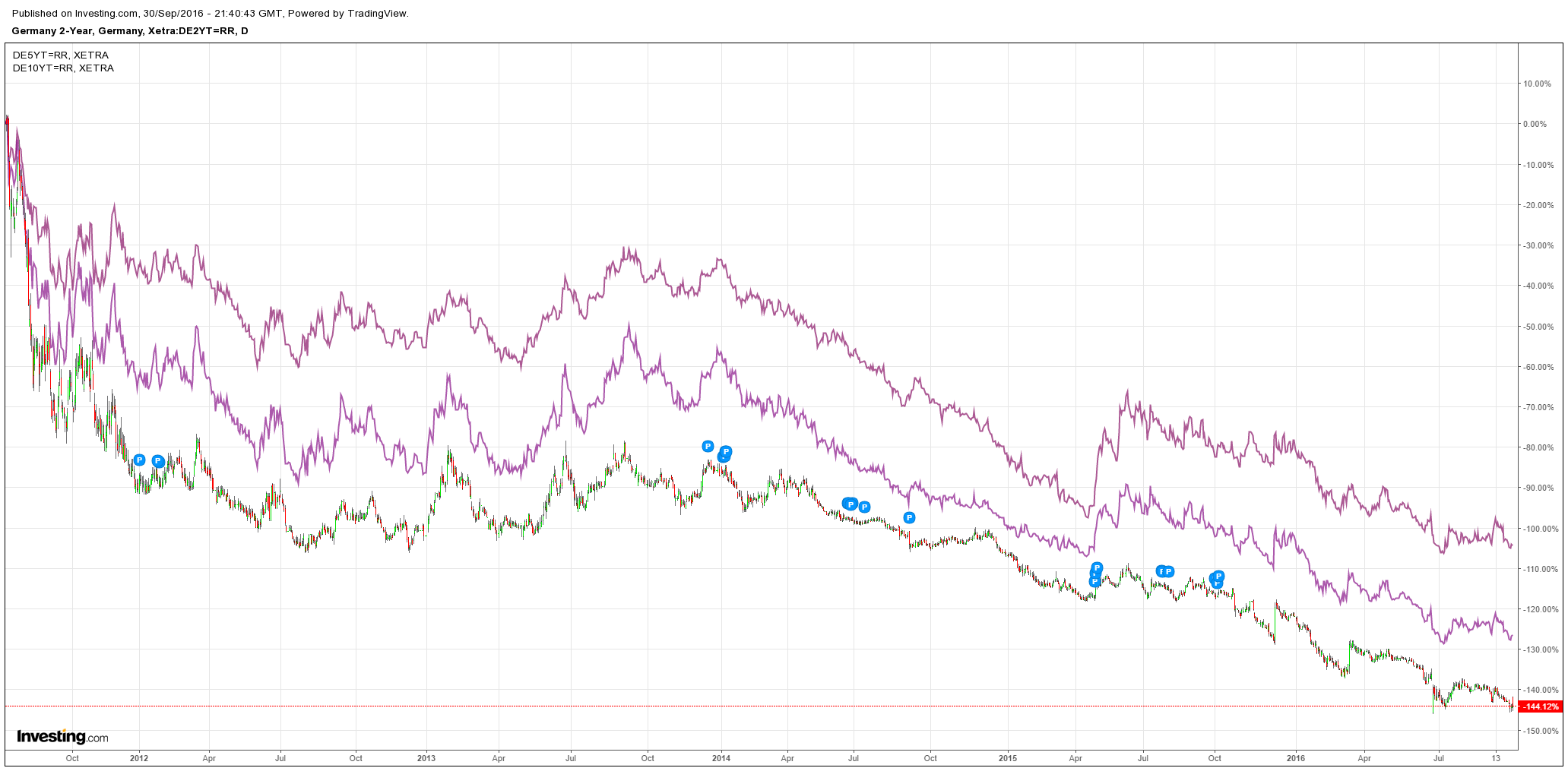 And stocks tacked on a half percent: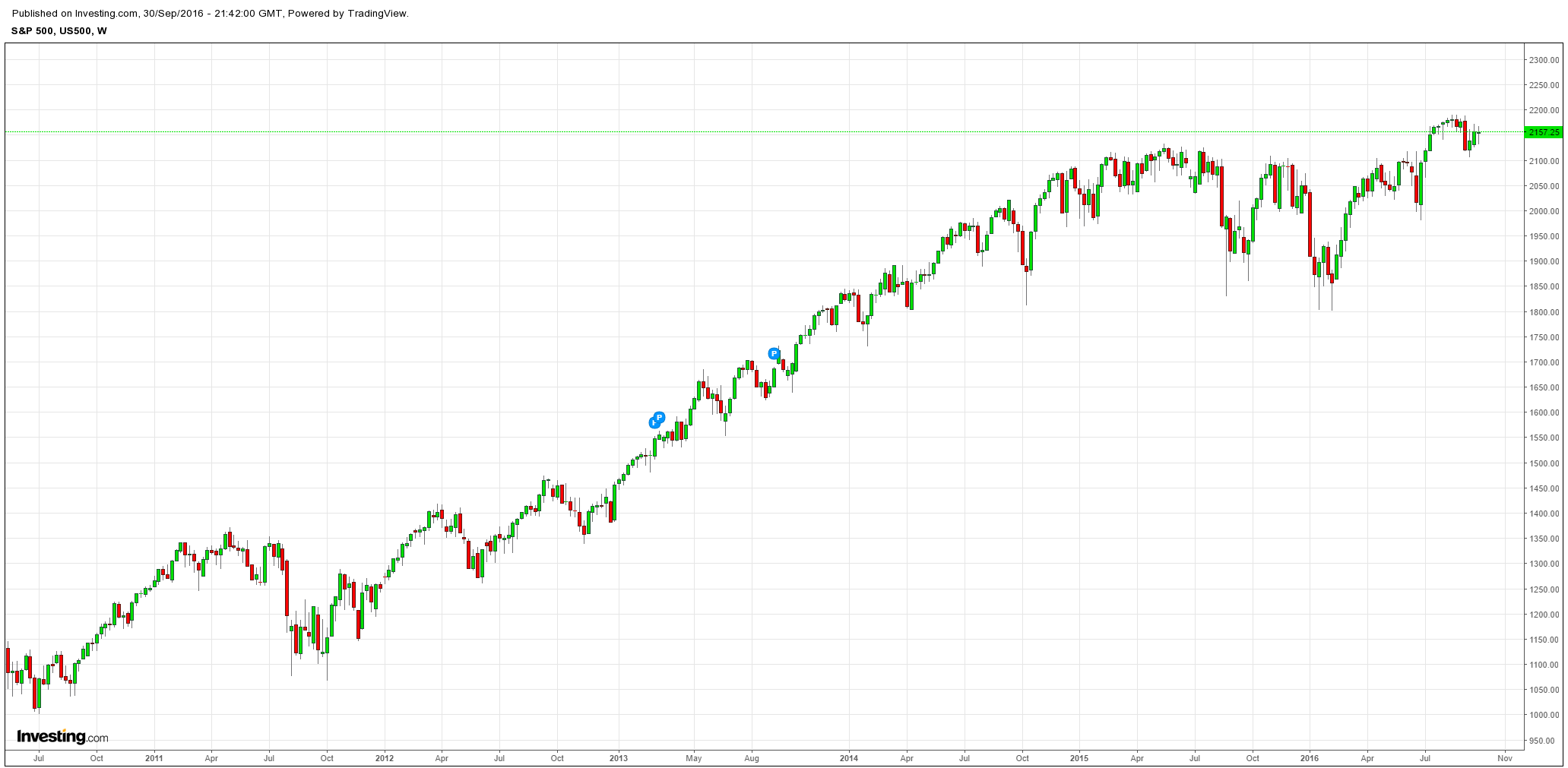 It was looking pretty dire before some social media rumour that the US Department of Justice was going settle with Deutsche for a measly $5.4bn instead of $14bn. There is no corroboration but the rumour did the trick with Deutsche reversing 15% from its lows.
Deutsche remains in deep trouble. It has plenty of liquidity available to it from the ECB but in truth if it needs to access that then the jig is up for market confidence and a bank run will already be underway. Goldman looks at how much stand alone liquidity it has: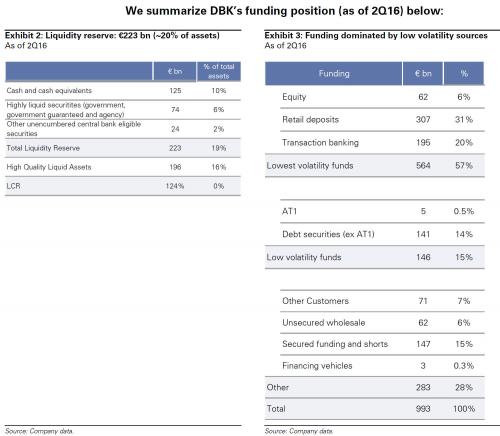 223bn zombieuros seems a lot but then you've got to add retail deposits of 307bn (plus 195bn institutional). It could go pear-shaped very fast (recalling that Lehman had no deposits).
Meanwhile, on the rescue front, German press is not impressed, from Reuters:
German Chancellor Angela Merkel cannot afford to bail out Deutsche Bank (DBKGn.DE) given the hard line Berlin has taken against state aid in other European nations and the risk of a political backlash at home, German media wrote on Saturday.

…"Of course Chancellor Merkel doesn't want to give Deutsche Bank any state aid," it wrote in a front-page editorial. "She cannot afford it from the point of view of foreign policy because Berlin is taking a hard line in the Italian bank rescue."

The Munich-based Sueddeutsche Zeitung wrote that Merkel would be breaking a promise to taxpayers if she were to bail the bank out, which could spell disaster for her re-election bid next year as the anti-immigration AfD party gains ground.

The AfD is already benefiting from a backlash against Merkel's open-door refugee policy, making huge gains in two regional elections last month and hitting an all-time high of 16 percent support in an opinion poll last week.
Germany's bind is nicely illustrated by Italy, from The Telegraph:
The Italian government is working on plans to set up a €50bn bad bank which would aim to clean up the country's stricken lenders, the Sunday Telegraph has learned.

It is understood that €10bn of public money could be used to buy bad loans at a knock-down price, taking assets with a face value of €50bn off the banks' hands, allowing them to start giving out more good loans instead.

The scheme, which is being put together by JP Morgan, could help clean up the banks, but also puts the country's authorities on a collision course with the EU, which does not want taxpayers bailing out banks before private investors take a hit.

Italy's banks are labouring under €360bn of bad loans but have set aside funds to cover less than half of the associated losses.

This is dragging down the banks and the wider economy, and the government is keen to help recapitalise the institutions, restoring them to health and potentially boosting the economy by re-starting the provision of credit to households and firms.

One key part of the bailout package is being built by the investment bankers, who envisage the government taking on some of the bad loans at a price of 20 cents in the euro.

The state-backed entity would then work through the loans to either sell them onto other investors, hold them to maturity if there is a chance of borrowers paying them back, or offer debt relief if the customers are in such poor financial shape they cannot repay the loans.

The plan is not certain be implemented, in part because other ideas are also under discussion, but also because the Italian government is currently at loggerheads with the EU over the scheme.

European rules state that private investors such as shareholders and bondholders have to pay up before the taxpayer does, in an effort to avoid a repeat of the bailouts of the financial crisis.
There is also this charming little connection this morning, from Bloomie:
Deutsche Bank AG was dealt a fresh blow on Saturday when an Italian court charged the company, an employee and five former executives for colluding with Banca Monte dei Paschi di Siena SpA to falsify the Italian lender's accounts in 2008.
If Germany steps in for Deutsche without debt haircuts then its moral suasion in Europe will collapse. As usual with the Zombieurozone, the problem is not the economics it is the politics. Therefore, I remain skeptical at this point that the Deutsche issue is remotely resolved.
In turn that tips into the Italian referendum set for December 4 for constitutional change, which is shaping up as very close, from the BBC:
The campaign kicks off officially this evening but, whatever the political message, this threatens to turn into a Renzi referendum- a vote on the man himself and his two and a half years in office to date.

"Yes, it's risky," Prime Minister Renzi told me on Wednesday as we sat in an ornate and frescoed room of Palazzo Chigi, the Italian equivalent of 10 Downing Street.

"But it's impossible to implement change in Italy without risk and I am confident."

I put it to Mr Renzi that David Cameron had been confident too ahead of the UK referendum on EU membership but that he ended up losing the vote and his political career into the bargain.

"Thanks for the warning!" Mr Renzi laughed. "But joking aside, I think few Italians will say no to reducing bureaucracy and politicians' salaries. It's good for Italians so I'm not worried."

I found myself wondering if he had seen the latest polls.
Here they are and the trend is not Mr Renzi's friend: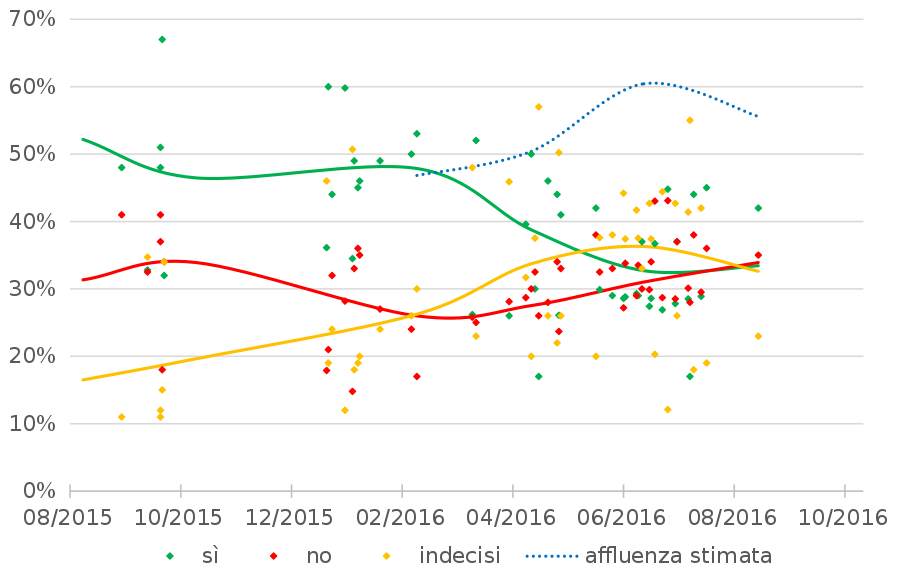 Remember that most anti-globalisation polling has tended to underestimate the "no" vote. If Renzi fails then it's not curtains but it will again accelerate Zombieurozone disintegration prospects as Italexit rises with the anti-euro Five Star Movement, from HSBC: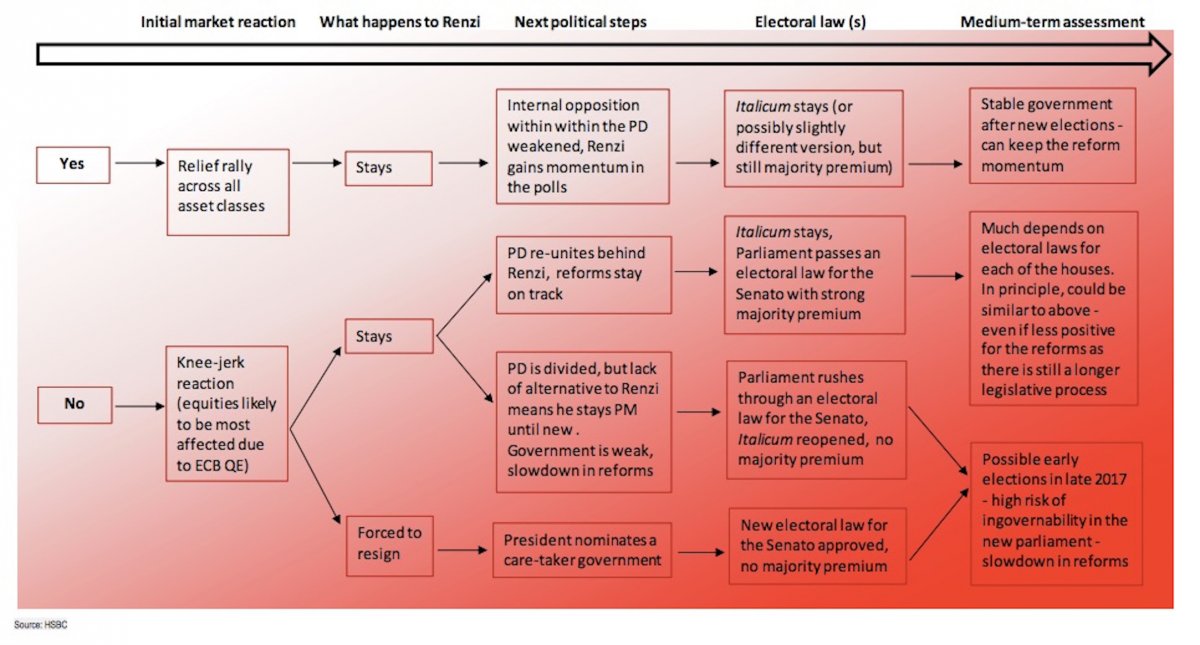 The Q4 risk gauntlet is closing in fast and we still have to negotiate the US election on November 8. Over the weekend Hillary still held a modest three point lead: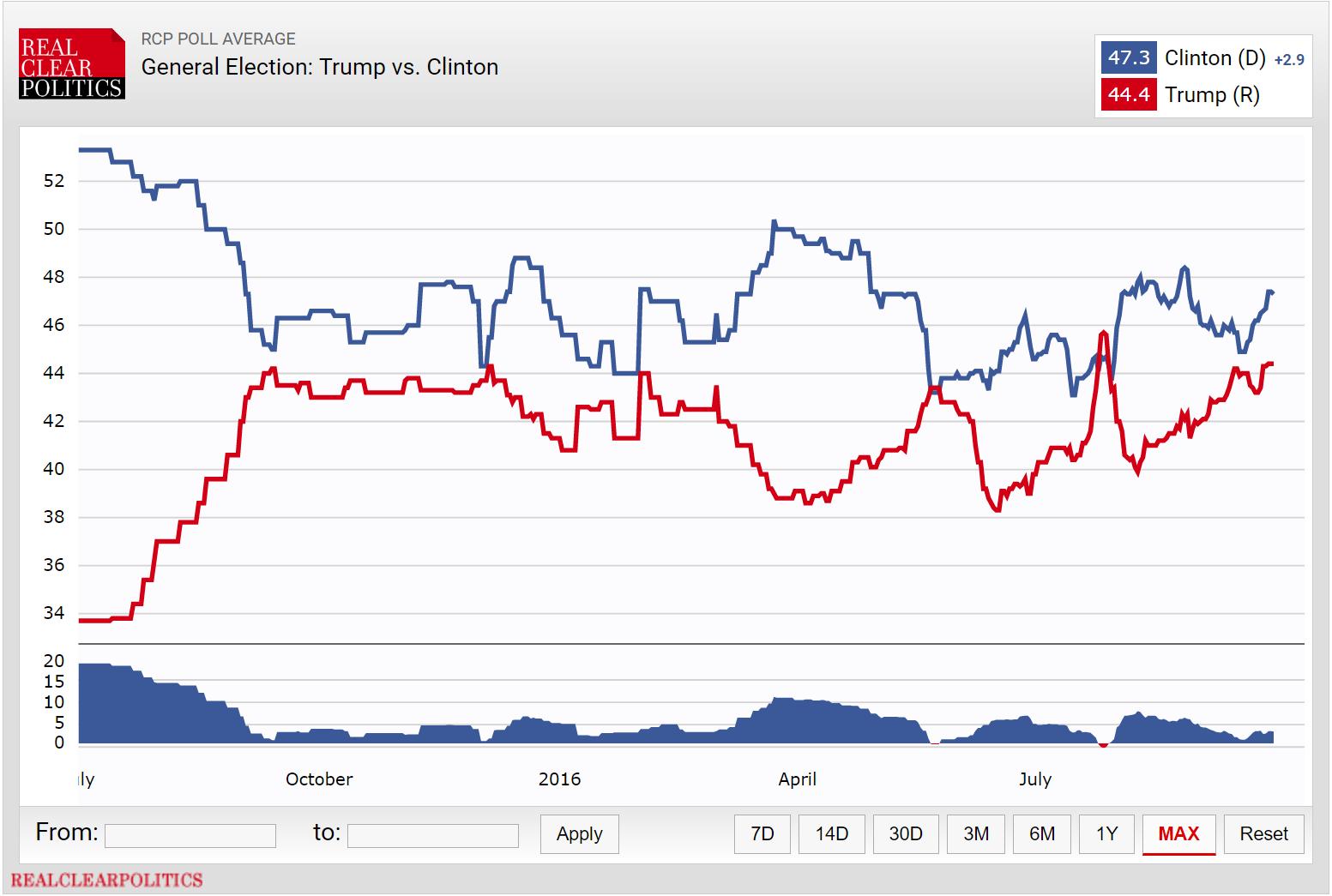 Following that the UK has announced it will trigger Brexit Article 50 in Q1 2017 and then it's on to the French election with its charging National Front mid-year.
As I have said many times, markets are useless at discounting political risk so take no succor from the fact that they've held up so far.  In terms of market-friendly policy, politics across the two richest economies in the world look dangerously close to chaos.
Latest posts by David Llewellyn-Smith (see all)