Hillary Clinton's new Presidential running mate, Senator Tim Kaine, has came out against the Trans-Pacific Partnership (TPP) trade deal, publicly declaring that he cannot support the pact in its current form. From Politico:
Kaine spokeswoman Amy Dudley said Saturday that the Virginia Democrat shared his negative views on the trade deal with Clinton this week, confirming a report by The Washington Post. "He agreed with her judgment that it fell short" when it came to protecting wages and national security…

His decision to oppose the agreement deals another blow to President Barack Obama's hopes of winning approval of the deal from Congress this year.
It's difficult to see how the TPP will be passed in the US with opposition continuing to build on both sides.
During the Presidential primaries, Donald Trump and Bernie Sanders united much of the right and left against the TPP. Democratic Presidential nominee, Hilary Clinton, also voiced her opposition to the TPP, flagging that if she is elected president in November she would oppose a vote to ratify the TPP during a lame-duck session of Congress.
And late last month, Republican nominee, Donald Trump escalated the rhetoric, proclaiming the TPP is a "rape of our country" and challenging Hillary Clinton to void the agreement in its entirety.
It is believed that the best (perhaps only) chance of passing the TPP rests with the Obama Administration waiting until the lame duck session after November's Presidential Election before giving Congress the chance to vote on the deal. However, Hilary Clinton's and now Kaine's opposition and influence could stop the vote from occurring.
Therefore, it still appears that political opposition in the US remains the biggest roadblock to the TPP being ratified.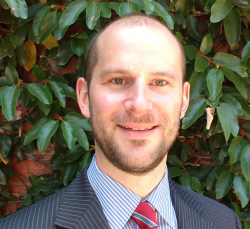 Latest posts by Unconventional Economist
(see all)